4 Best Allentown Restaurants For Valentine's Day
Posted by Alex Lopez on Monday, February 8, 2021 at 12:00 PM
By Alex Lopez / February 8, 2021
Comment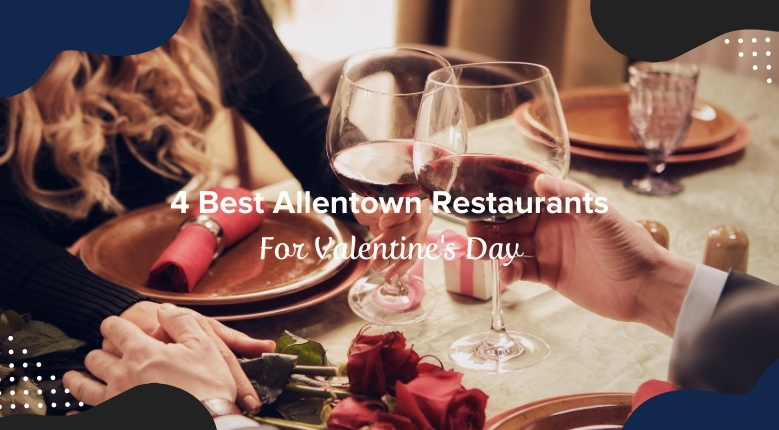 Valentine's Day 2021 is just around the corner, and you may be wondering what you can do for your special someone this year. For Allentown residents, the dining options are abundant, with unique restaurants offering iconic fare and flavors. Even the pickiest palates can find a favorite dish here. Today, we're highlighting four of the area's favorites, based on Yelp ratings and patron reviews, that might just be perfect for your upcoming love celebration and dinner.
Grille 3501
Grille 3501 is inviting everyone for Valentine's Day dinner! Reserve a quiet table for two or place your order to go. This local Allentown favorite promotes itself as the "sophisticated yet unpretentious" venue for New American Cuisine. There is open-air dining in The Loft, and the menu boasts award-winning fare. Enjoy mouth-watering Valentine's Day specials, including the short rib and brie dumpling dinner or the lobster arancini service with a fennel bisque and herb purée.
​The Hamilton Kitchen & Bar
Often called Allentown's downtown classic American restaurant, The Hamilton feels more like a neighborhood public house for gathering with friends over a delicious meal and classically inspired cocktails. Regional classics are on the menu here, and there is a New-World-centered wine list for perfect pairing with every meal selection. Enjoy a Valentine's Day Brunch with your loved one with an order of fresh oysters or a hearty steak and egg breakfast. You can order online today for Deal Dash delivery, too!
Morgan's
Serving breakfast, lunch, and dinner since 2005, Morgan's is often a perfect place to celebrate any occasion. Located minutes from Route 22, this restaurant experience will take you back in time as it's set in a 1700s country inn. Spoil your special loved one for Valentine's Day with a rack of herb-marinated lamb or a New York strip steak with gorgonzola cheese sauce and portobello mushrooms. Or explore one of the seafood favorites here with the oven-roasted swordfish, topped with savory scallops and shrimp. You'll score major points for planning a Valentine's Day dinner at Morgan's.
Bellissimo Ristorante
If authentic Italian cuisine is your idea of a perfect Valentine's Day dining experience, then Bellissimo Ristorante is a must-taste. Located right on Tilghman Street, Bellissimo Ristorante is easy to find and an Allentown favorite. Dress up or dine casually in an atmosphere that feels Tuscan and authentic. Sample this 15-year-old local tradition with your special someone and start off with the Bellissimo Cutting Board appetizer. You can dine on prosciutto, roasted peppers, and mozzarella while you decide which pasta, sauce, and dinner variations. From chicken to veal, you're sure to find the freshest ingredients and incredible taste combinations to celebrate any special occasion.
When it comes to exploring Allentown and finding the best amenities, no one knows the best-kept secrets better than the real estate professionals at Homeway Real Estate. To make Allentown your home and enjoy all of the benefits, including great Valentine's Day dinner options, start browsing available listings today! We can help organize home viewings and maybe even lunch at one of these fabulous Allentown restaurants.