4 Shops in Allentown To Support On Small Business Saturday
Posted by Alex Lopez on Monday, November 23, 2020 at 12:00 PM
By Alex Lopez / November 23, 2020
Comment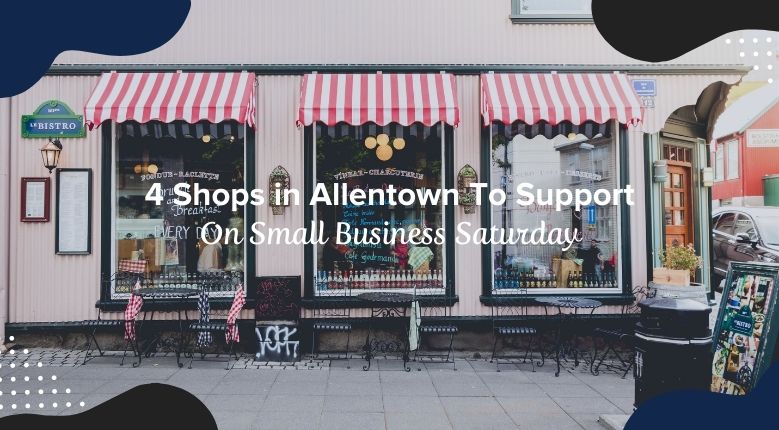 One of the most popular amenities for those who live in Allentown is an excellent mix of small and local businesses. One of the best ways to celebrate and support these companies this holiday season is on Small Business Saturday. There are a variety of fantastic local shops that you could support here. Here is a list of a few spots to check out!
For those looking to relax a little bit during their time in Allentown, coming to Amazing Peach Massage & Body Contouring is a great option. This is one of the best shops in Allentown as it will help you to relax. When you come here, you can take advantage of the great deals and discounts available for you to enjoy. During Small Business Saturday, you can take advantage of great discounts that will offer you great rates on massages and other personal care services.
If you are looking for various shops in one stop, you should visit The Shops at 3900 Hamilton Center. This continues to be a top shopping option for those in the Allentown area. When you are here, many different small local retailers will be participating during Small Business Saturday. You can receive great deals and discounts while trying out products and services offered by the local small business owners.
After a long day of shopping in Allentown, another great place to visit is the Clover Hill Winery. This is a great local winery that creates its blends of local grapes. The Clover Hill Winery can be a great place to visit any time of the year, but on Small Business Saturday in Allentown, you can take advantage of great deals and discounts. This includes completing a full tasting at a discounted rate or even taking some of the wine home at a significant discount.
Those in the Allentown area on Small Business Saturday should also check out Ginger Bread House and Antiques. You can view a wide range of eclectic kitschy and antique gifts at this local shop that you can take home to decorate. While it is well known for its range of holiday-themed gifts, there are also plenty of items to enjoy the rest of the year. On Small Business Saturday, you can also take advantage of discounts and great deals that are offered to all customers.
There continues to be a lot of local support for small businesses, which also helps to ensure that there are excellent local amenities in the Allentown area.
Allentown is not only a great place to shop, but it is a great place to live as well! If you are looking to purchase a home in the Allentown area, you should reach out to Homeway Real Estate Allentown to learn more about how they can help you find a great place to call home in the area.