6 Signs You Are Ready to Sell Your Home
Posted by Alex Lopez on Wednesday, September 16, 2020 at 12:06 PM
By Alex Lopez / September 16, 2020
Comment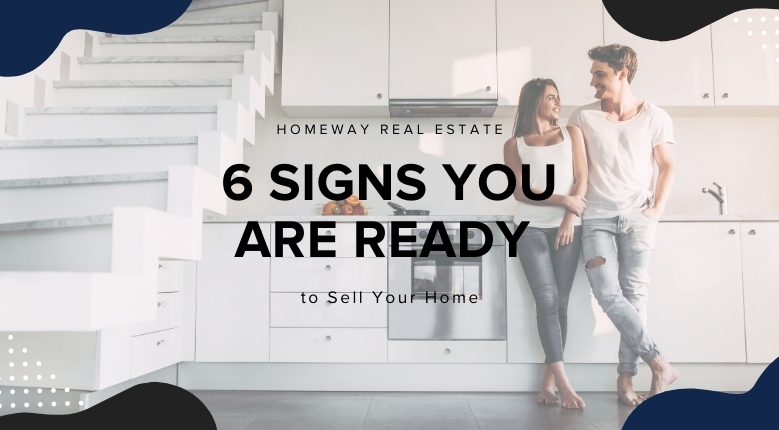 There are many reasons people want to move to Allentown, PA. You may be looking to relocate. It might be the time to downsize. Or your household might be growing, and it's time to move into a bigger house. No matter your situation, this is the question; is it time to sell your home? Here are six signs you are ready to take the plunge and put your house on the market!
1. You have a good nest egg in your savings account
Unless you have cash in the bank, it may be wise to wait a little longer to sell your home. If you are downsizing, then this may not apply to you. However, if you are swapping one home for another in a different location, it is vital to make sure you do not take yourself down to the bare minimum. Otherwise, you may find yourself in a position to take out an additional loan, ask to borrow from family members, or let a few things go to reach your goal of selling.
2. You've built a good amount of equity in your property
When you have plenty of value in your property, it gives you leeway for concessions, new home costs, moving, and much more. No one wants to sell a house to find out it is worth much less than they expect. With homes in Allentown growing in value in the last few years, it is likely your home is building equity. Find out if it is by requesting an up-to-date home valuation here. The more you stay on track of your payments and make them on time, the faster your home debt will come down. Here is an easy way to determine an estimate of your current equity.
Find the balance you owe on your bank statement

Subtract the balance from the value, and it will give you the equity in your property
Your monthly income is growing larger
When you get a promotion or switch jobs, then it can help you afford a new house, whether you have enough equity or not. Your current income can cover daily expenses, closing costs, and other fees. Even if you are starting a new job after you move, you may use the situation to get more money for the new house. Take a look at some of the current homes for sale in Allentown!
3. You have a general take on the market
No one should attempt to sell a property before they understand what the current real estate market conditions are. You do not have to be an agent to get the full picture, but you should know the comparison prices for nearby homes for sale. It's not always best to rely on sources like Zillow or Realtor.com to view comparable homes. One of our agents can help you figure out how long houses are on the market, whether the comps are realistic, and if it is the right time to put your home up for sale. Give us a call today at 610-816-0646, and we'll have someone help you!
4. Emotional connections are not a problem
Do you feel an attachment to your home? If you can say it is time to give up your home, you may be ready to sell your property. Having emotional connections can prevent you from looking objectively at the sale. You may turn down realistic offers. Worse yet, you may not sell the property. When it sits on the market for months, it may cause buyers to wonder why it is still for sale. They might move on to the next one in these cases.
5. You know and trust a reputable, local agent
Paying attention to these signs can help you ensure you do not jump the gun when selling a home. The worst thing is to list your home at the wrong price. Making adjustments signals to buyers that something is wrong or that you are not ready to give up the property. A Homeway agent can help you decide precisely the right time and price to list your home when you feel ready!
Do you have a real estate agent that specializes in marketing and selling homes in Allentown? The right agent should be dependable and someone you can trust to sell your home. If you're looking for a real estate agent who can answer any of your questions, and guide you through the whole process, consider an agent from Homeway! We'd love to see if we'd be fit to help you sell your home.