How Working Remote Has Changed The Real Estate Market
Posted by Alex Lopez on Wednesday, October 21, 2020 at 10:09 AM
By Alex Lopez / October 21, 2020
Comment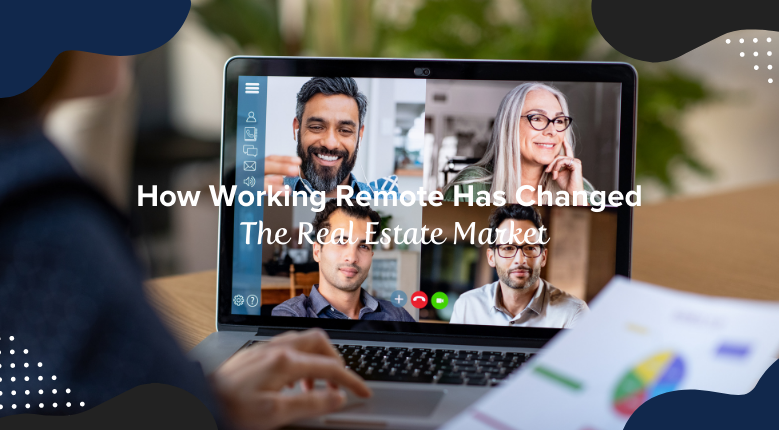 Few things have brought about as many changes to daily life as COVID-19. It seems no area of life has been untouched by this worldwide pandemic. The real estate market is no exception to this reality. Even though buying a home is a long-term investment, COVID-19 has already drastically transformed how people shop for homes and what they look for in a home. Although the pandemic will eventually end, its impact on the market may last for many years to come.
People Are Moving Out Of Cities
Up until COVID-19 struck, the city was the place to be. Everyone wanted their little piece of property in the city, even though the prices were often through the roof. However, due to social distancing requirements, larger cities are becoming less attractive to many people. There is a sudden exodus to suburbs and exurbs.
Real estate in places like Allentown have become much more valuable because it's not as big of a city as some of its surrounding peers. What was already a hot market has turned into a primary seller's market. Homeowners are increasing their wealth as they help others realize the beauty of living in the 'burbs.
People Are Becoming More Flexible
Thanks to remote work, people are no longer tied down to a specific geographic location. Since they can work anywhere, people are now considering moving to new places where they've always dreamed of living. Working from home allows people to keep their seniority at their current company without worrying about commuting to a physical building. Thus, the demand for other areas within Allentown has increased since people want to love where they live and work.
A Home Office Is A Non-Negotiable
For many years, on home-buying shows, one odd thing that has stood out is that everyone says they need a home office. While that might have just been for show back then, it is a reality now. A home office walled-off from the rest of the home is essential for effective and efficient remote work.
A home office needs to be away from common areas to reduce the noise level and aid in concentration and professionalism. It also needs to have a door so that anyone using the office can have some privacy. The office also needs to have reliable networking capabilities to provide remote workers with a fast and reliable internet connection.
People Are Looking For Permanence
Partially due to working from home and the pandemic, people are looking for stability when searching for homes for sale in Allentown. Although they are willing to move to get what they want in a home, they don't want to move again for a long time, given the future's uncertainty.
"Forever homes" are more of a concern for home buyers, especially those buying a home for the second or third time. Therefore, people are looking for features that will suit them both now and in the future to ensure their home can adapt to their changing needs.
Homes Don't Stay On The Market As Long
Since more people are working from home, they have somewhat more flexibility regarding using their time during the day. For people looking for a home, this can lead to more aggressive searching and faster offers once they find a home they like. Since the housing market is already hot, this means that most homes aren't staying on the market nearly as long as they once did.
Even for homes with a smaller pool of potential buyers, they will likely sell within a few days as long as they check most boxes. For potential sellers on the fence about selling their home, now is a great time to act.
Commercial Property Sales Have Changed
In addition to residential property sales, the commercial real estate market has changed, as well. Instead of companies focusing on a central hub to house employees, they look at smaller facilities more spread out and provide more social distancing capabilities.
While office buildings are on the decline, warehouse facilities are hotter than ever. With more people home all day, there is an increase in ordering items online and the need for places to sort, store, and ship them. Given the ease of online shopping, this is a trend that is unlikely to end anytime soon. What's ironic about warehouses is that they tend to create jobs that can only be done in person, even though they cater to people working in their homes.
EXCLUSIVE LIST: Homes for Sale in Allentown
Have you been looking for a new home in Allentown? Take a look at this exclusive list of homes for sale in Allentown, and let us know if there are any of them that you would like to see in person!