Refinancing vs. Buying A New Home: What's The Best Option For Me?
Posted by Alex Lopez on Monday, December 14, 2020 at 12:38 PM
By Alex Lopez / December 14, 2020
Comment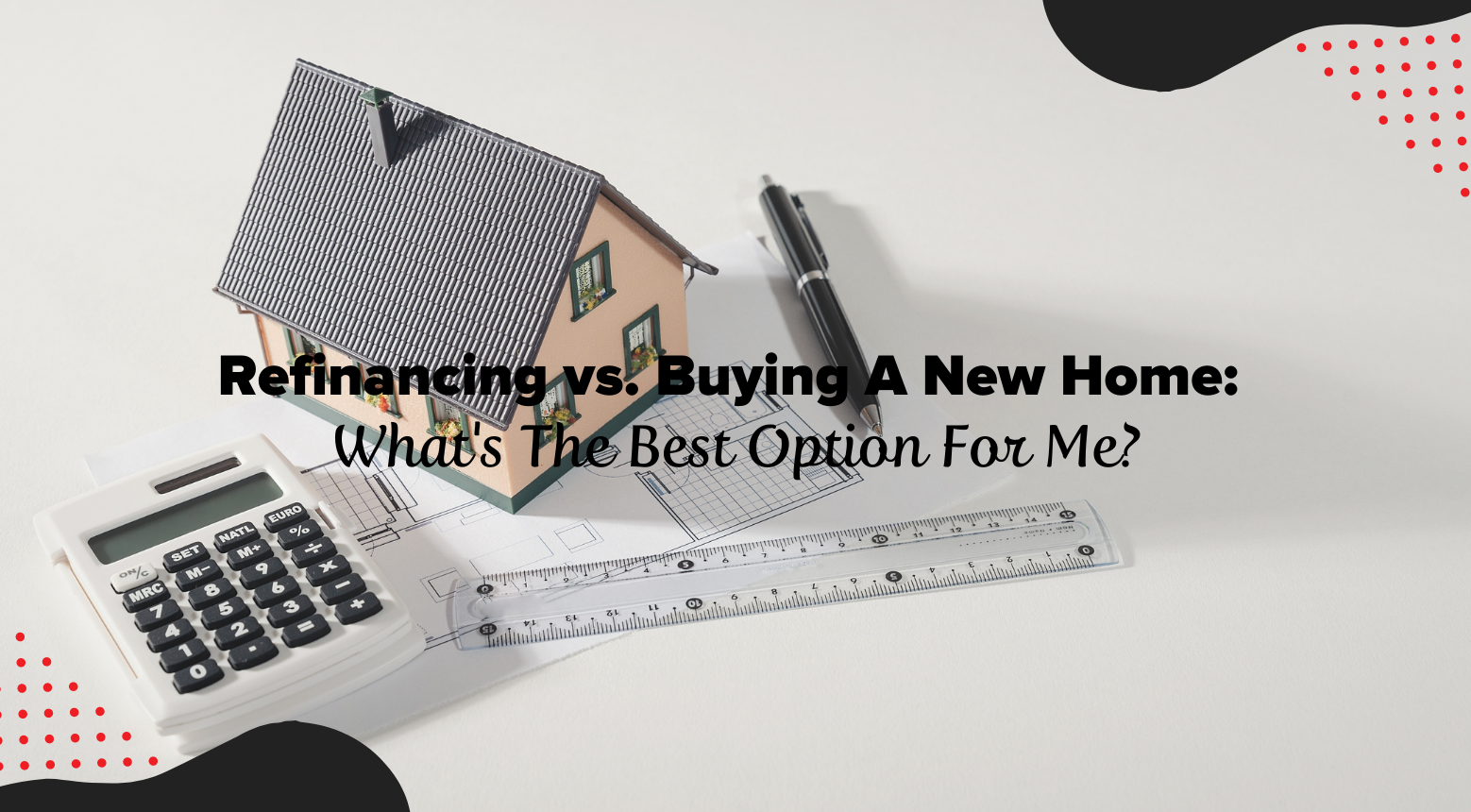 2019 statistics from the National Association of Realtors indicate that just 14% of homes are purchased entirely with cash. The other 86% are purchased with mortgages. Although home prices and corresponding mortgage debts can vary substantially, Experian suggests that the average mortgage debtor's remaining balance is a whopping $202,000 as of Q1 2019.

Considering that the average American household's annual income is just above $63,000, it's easy to imagine how homeowners find themselves drowning in mortgage debt.

"Should I refinance?" is a common question among homeowners who struggle to afford their mortgage debt. Buying a home in Allentown is also a suitable option for homeowners who want to put their current debt woes behind them and start over with a new mortgage.

If you're looking to improve your situation, shape your decision-making process around these points.

1. Is your current home meeting your household's needs?

People are dynamic. Without fail, our personalities, interests, wants, and needs change over time. Whenever you were shopping for homes years ago and stumbled across your now-current home, you felt it would meet your household's needs. Your home has probably met those needs for a long time.

You should revisit your family unit's needs right now. We encourage you to write them down. Take time to think of all of your current needs. Once you're done, make room to list your needs when you first moved in. Get another piece of paper, Word document, or spreadsheet if you have to.

Are your household's currently being met? If not, thoroughly detail your home's shortcomings.

How have your needs evolved from then until now? Of course, everyone's analysis will differ. You may find that your needs haven't changed much over the years. If this is true and you feel like your needs aren't being met, going house hunting might be a bad idea.

2. Should I refinance if my creditworthiness isn't good enough for an affordable mortgage?

Financial institutions gather boatloads of information about financing applicants to determine their creditworthiness. Credit scores, also called FICO scores, are helpful to lenders because they express applicants' ability and willingness to repay loans in a simple, three-digit format.

You should check your credit report by reaching out to a credit bureau and requesting a copy. The federal government requires these entities, Equifax, TransUnion, and Experian, to each provide American consumers with a copy of their credit reports per year upon request.

If you have a poor credit score or low income, you may not be able to get good financing terms. The only way around this unfavorable treatment is to boost your attractiveness in the eyes of lenders. Consider seeking help from a free credit counselor at local nonprofit agencies, churches, other religious groups, credit unions, or banks.re-accredited by the Financial Counseling Association of America (FCAA) or the National Foundation for Credit Counseling (NFCC).

Since mortgages have such long loan terms and are worth so much, buying a new home soon might be out of the picture. This will improve your likelihood of being accepted for refinancing. To get better refinancing terms, work diligently on improving your creditworthiness.

If your creditworthiness is not an issue, buying a new home is probably the better option. Mortgage rates will be substantially lower than refinancing rates.

3. Are you mainly concerned with debt relief or changing your lifestyle?

Homeowners who are overwhelmed with debt and have no way out should consider refinancing. Financial problems are a common reason for divorce, mental health issues, and other major life problems. While you can't make debt disappear into thin air, you can reduce your payments and slow your debt's interest rate.

Without having an unbearable debt load, refinancing is not recommended. However, if you're up to the proverbial gills in debt, refinancing is the option for you. Only consider buying a new home if your primary concern is meeting your family's immediate lifestyle wants or needs.

4. How are housing market factors affecting my home's value?

Your neighborhood's average home value is a significant market factor. Since you bought your home, the cost of homes in your neighborhood may have increased. Buying a new home in a less-costly area and leaving your old one behind may be ideal if nearby your neighborhood's real estate value has risen in recent years.

Another factor is interest rates. If they're low right now, buying a new home with a fixed-rate mortgage could also be a good idea.

If you're not well-versed in real estate, our team at Homeway Real Estate Allentown can help you gauge these factors and determine whether buying a home in Allentown would benefit you.

5. Has your financial situation worsened lately?

Job loss, divorce, and sickness can reduce your income, rack up debt, and increase household spending. If your finances aren't as good as you planned for them to be when you purchased your home, buying a new one may be a good idea.