Why Getting Pre-Approved For A Mortgage Is So Important
Posted by Alex Lopez on Wednesday, October 14, 2020 at 11:00 AM
By Alex Lopez / October 14, 2020
Comment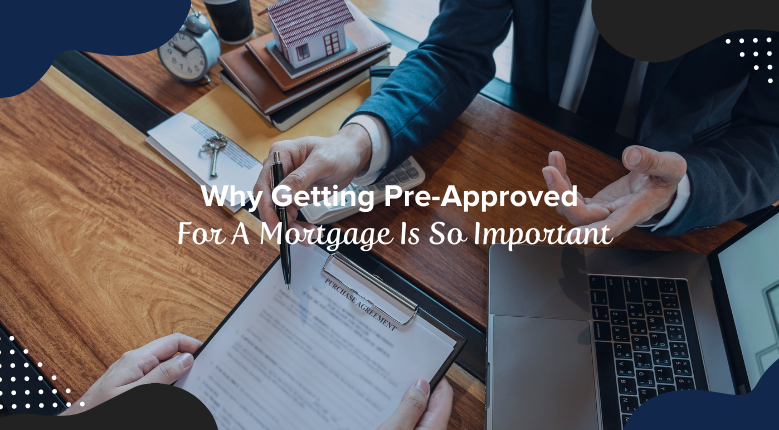 When you decide that you want to buy a home, it can be tempting to jump right in and begin finding your ideal home. However, this may not be such a good idea. While looking for the right home is undoubtedly the most fun part of the home-buying process, the process's essential role is getting pre-approved for a mortgage. While it might slow down your search a little, you need to obtain pre-approval. Taking time to apply will make your search for a home far smoother and ensure that you encounter fewer surprises along the way.
Less Space For Heartbreak
If you start your home search by looking at homes for sale instead of applying for pre-approval, it will be challenging to know what you can afford. Unless you plan on paying entirely in cash, you won't have an established budget for your new home.
You could end up looking at homes that are, unbeknownst to you, way out of your price range. You could be in for some heartbreak when you apply for a mortgage for the house's price and fall in love with a home, not within your means. If you start with pre-approval, you will only look at homes that fall within a realistic budget. Meaning you're much more likely to get the home you envisioned for yourself.
More Ammo For Competitive Properties
It's no secret that the current real estate landscape is very much a seller's market. Meaning, most properties you're interested in will have multiple offers from other buyers.
The good news is, having a pre-approval in hand gives you much more ammo for what could be a fierce competition for the home. A pre-approval letter shows the seller you've done your homework, and you're serious about buying their home. Unless your offer happens to be the only one on the table, you will have very little chance of being considered for a house without a pre-approval letter.
Simplifies Your Search
If you don't seek pre-approval, searching for a home with a wide-open budget can be daunting. The first few days of searching for a home can be quite exciting. But after looking at several dozen, houses can start to look the same.
You will simplify your home search when you take your time and wait to be pre-approved. Pre-approval will give you a set budget with a specific limit that you can't exceed. In-addition, waiting to be pre-approved, will narrow down the houses you look at, the neighborhoods you consider, and the features that rise to become the most important.
Therefore, instead of looking at 300 homes in the $100,000-$300,000 range, you might shift to looking at 100 homes in the $90,000-$150,000 range. Instead of seeing this as a limitation of what you can't have, see it as a way to scrutinize what you can have so you find the perfect home for your needs that fits in your budget.
You'll Get Into Your Home Sooner.
Once you've found a great home that you can afford, the underwriting process begins. The pre-approval process looks at the generalities of your finances. On the other hand, the underwriting process scrutinizes every last detail of your current finances and many details of your past finances. Although this process can still be reasonably tedious, it will be far more comfortable if you start with a pre-approval.
If you don't have a pre-approval, your lender won't have any details about your current financial status. Thus, you'll be starting from scratch, which could cause some unexpected speed bumps along the way. Even if there aren't any speed bumps, you won't be able to get into your home as quickly, which would be a hard pill to swallow, knowing that you could have avoided the.
It Helps You Evaluate Your Decision
Some people go into the home-buying process, thinking that they'll be able to afford a home. Suppose you don't apply for pre-approval, however. In that case, you could find yourself surprised and embarrassed at your lack of financial acuity. If you invest some effort in pre-approval, you can quickly evaluate your urge to buy a home and see if it has any basis in reality.
You may be pre-approved for a mortgage in some cases but find it in an amount much less than you expected. Getting approved in a smaller amount would further limit the homes you can consider. It could be a moment of truth when you decide that you need to wait longer before pursuing a home. This dose of reality will help you be a more savvy home buyer in the future once you've had a chance to build up your finances a little more.
Ready to get pre-approved for a mortgage?
There is no reason to wait! To find the home of your dreams, you need to get pre-approved. Then you will be better prepared and appealing to home sellers. Submit the form on our website, and we'll help you get pre-approved for a mortgage!