10 Things Families Should Look for in a Community Before Moving
Posted by Alex Lopez on Monday, October 10, 2022 at 9:01 AM
By Alex Lopez / October 10, 2022
Comment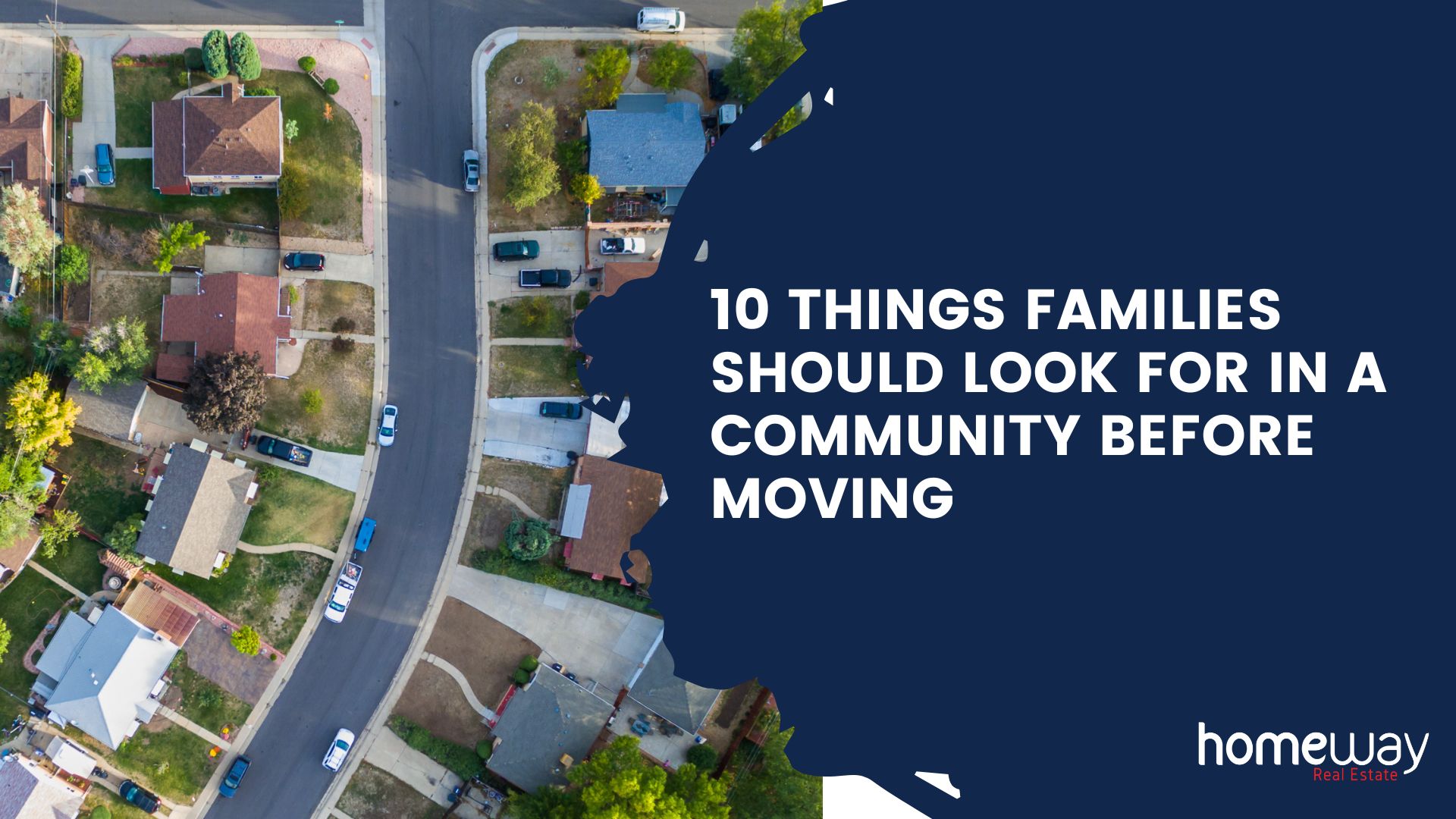 Anyone considering a move to the Lehigh Valley is going to want to look for specific community amenities and perks before deciding. Maybe it's the job market or nightlife that is most appealing about one of the many Lehigh Valley cities and neighborhoods. But for families, there are specific community amenities to look for that will help ensure you're making the best decision to move, not only for yourself but also for your kids. Based on our experiences with helping families buy and sell properties all throughout the communities of the Lehigh Valley, including Allentown, Stroudsburg, and Lancaster, these are the perks they say matter most.
1. Evaluate the Schools, School Activities, and Extracurricular Options
When you plan to move your family into a new area, you'll want to evaluate and explore the various educational options. From private institutions to public school districts, check out the details online and look for parental reviews from those who live there. Ask around and talk to families who've made similar moves. Meet with the school administrators to ask questions and take facility tours. If the goal is to live somewhere long-term, you'll want to review every level of education, too, from kindergarten through high school.
Additionally, your kids may want to participate in extracurricular activities, like sports, academic clubs, or the arts. Look to find any programs that support these initiatives, including classes and private lessons that might be available. Make sure that wherever you move, your kids have all the activities and opportunities they need to broaden their skillsets, athleticism, and minds.
2. How to Review Neighborhood Safety
Obviously, safety and security are going to be top priorities for wherever you decide to move your family. And, despite your best intentions and efforts, there is no such thing as an absolute, crime-proof neighborhood. However, you can do your homework to research about specific crimes in a community. You can also stop into the local police department and express any concerns or ask questions about particular parts of town that might be more at risk for crime. At the same time, you can't predict whether or not your kid's bike will get stolen from the front yard. You can learn more about the community's reputation and past occurrences. And armed with information and a great alarm system, you can have peace of mind knowing your family will be safe and secure.
3. Evaluate Transportation
You might drive your kids to all their events and social gatherings, but it's still worth it to do a little homework on the area's transportation systems. From bus routes to bike routes, explore how you and your kids can get from point A safely to point B and with ease. Public transportation may not matter to everyone all the time. But it can be incredibly helpful to know what transportation options you do have, should the need arise in the future.
4. Make Sure There Are Nearby Parks and Recreation
Kids of all ages can appreciate the benefits of a nearby park or bike path. Once you've identified a Lehigh Valley home you love, start exploring the recreational activities that might be available within walking distance of the property. Littles can burn off a little energy at the park. And even older kids can explore walking paths and bike rides nearby. It can also be helpful to identify seasonal outdoor activities, like swimming, sledding, or kite-flying areas. There isn't a shortage of outdoor community amenities in the Lehigh Valley, either.
5. Dining Favorites and New Fare to Love
Even if your family enjoys most meals at home around the table, before moving your family to a new area, take a reading on the local dining. Explore restaurants of all kinds, from fast-food favorites for those post-practice busy weeknights to weekend family pizza nights. Make sure wherever you relocate to with your family, there's enough fun and food everyone will love.
6. Family-Friendly for Free
You can do a search online for "free family-friendly" activities in any given city and explore a variety of fun, affordable recreational options. And in the Lehigh Valley, regardless of the community you choose, you'll find festivals and seasonal citywide celebrations. There are libraries for rainy day book adventures. And there are museums and historical landmarks perfect for educational exploration throughout the region. Families need access to all of these great community amenities, so make sure you know what your chosen neighborhood has to offer.
7. Healthcare, Shopping Essentials, and Retail
Shopping for school clothes is one thing. But when there are growing kids in the house, you're also going to need quick and convenient access to grocery stores, pharmacies, and emergency care clinics. Before officially settling on a home to buy, explore the city. Get referrals from your pediatricians and meet with new providers before moving. Look for those shopping and retail venues you rely on most now to see if they exist in your new community. And check into local farmers' markets and sustainable produce options if healthy food choices matter, as well. Consider the drives needed to seek adequate healthcare and to buy new middle school basketball shoes, too. These will all be part of your parenting routines, and you'll want to live where you have convenient access to all of them.
8. Neighborhood Vibe
Look around the neighborhood. Are there kids' bikes parked in the front yard? Do some of the homes have playground equipment in the backyard? Are people sitting on their front porches? And do the neighboring homes appear to be well-maintained? These are all indications that the neighborhood you're exploring can be family-friendly. Alternatively, if you're seeing bars on windows, no signs of community activity, or less than stellar landscaping or maintenance, it could be a sign to keep looking elsewhere.
9. A Growing Community
You'll be precise about what a new home might need before moving your family into one. You'll likely look for a property you can grow into with enough space to accommodate enough rooms for all members or any new potential members joining your family. The same approach is needed when you're looking at a community to evaluate its growth potential to be a perfect fit for your family over time. Take into consideration the economic development of the area. Are there new construction neighborhoods in the works? Are there major employers in the area? Look for signs that a community is thriving and growing so you know you'll be moving to a place that will be able to grow with your family's needs for years to come.
10. Get Some Expert Community Amenity Advice
Before moving your family anywhere, you can always get the intel you need about a community's amenities from an expert real estate agent. Contact Homeway Real Estate and let our team provide all the insights you need about Allentown, Lancaster, Easton, Stroudsburg, the Poconos, and more! Our agents have been helping families like yours buy and sell properties all over the Lehigh Valley for years. And it's that expertise you need to make the right new-home decisions.
Connect with the Homeway Real Estate team with all your community amenity questions and to work with an expert agent partner who can help you find the perfect Lehigh Valley home and neighborhood for your family.