10 Things To Do When You're New To Lancaster, PA
Posted by Alex Lopez on Wednesday, January 20, 2021 at 12:06 PM
By Alex Lopez / January 20, 2021
Comment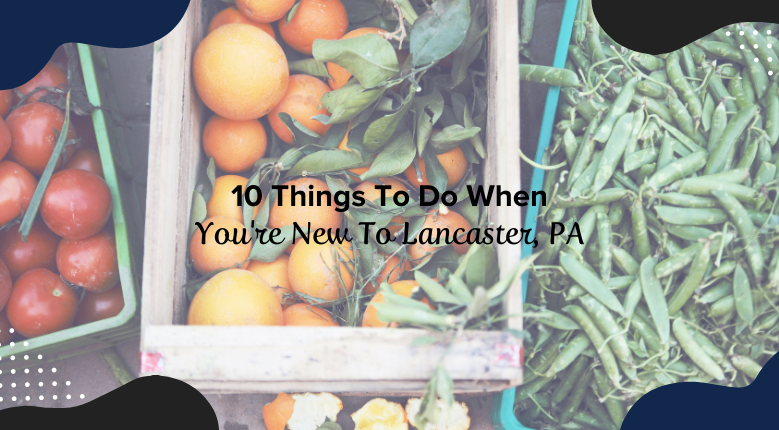 Lancaster, Pennsylvania is a wonderful place to call home. If you're brand new to the city, you may be wondering — what should we do first? The city has plenty to offer, from restaurants, parks, and entertainment. Here are ten of our favorite things to do in Lancaster, PA for newcomers.
1. Visit the Lancaster Central Market
At the traditional Lancaster Central Market, you and your family will get the chance to take in some of the city's best-loved history. The market has been in operation since 1730 making it the oldest continuously running farmers' market in America. Stop by to pick up local goods, produce, and prepared foods.
2. Reconnect with Nature in Long's Park
Long's Park is the perfect place to head for a lazy day in the sun. With a petting zoo, peaceful walks, and outdoor concerts, you and your family can easily spend a whole day relaxing in this beautiful park.
3.Treat the Family to Some Fun at Dutch Wonderland
If you have kids, they will definitely love Dutch Wonderland. This well-known amusement park has rides and attractions that will delight people of all ages.
4. Meet Your Amish Neighbors With a Guided Tour at the Amish Farm and House
Lancaster, PA is filled with Amish history and Amish families still live in the region today. It's a big part of the city's culture, so it's important to learn about your new Amish neighbors. Take a guided tour of the Amish village and discover their fascinating way of life.
5. Take in a Show at the Fulton Theater
Lancaster has some excellent theater. At the Fulton Theater, you'll find a range of shows, including touring musicals, live concerts, local theater companies' plays, and more.
6. Discover the Local Brewing Company
The Lancaster Brewing Company is famous for its homemade beers and ales. Head to the brewery to try some local tipples.
7. Bike or Hike Along the Northwest Lancaster County River Trail
For nature lovers, the Northwest Lancaster County River Trail is the perfect place for an afternoon bike ride or stroll. With stunning river views, peaceful tree-lined paths, charming wooden bridges, and plenty of wildlife, it's the ideal spot for a summer afternoon.
8. Wander Through the City's Old Town
If you find yourself with a free afternoon, meander through the city's quaint and historic old town. Here, you'll find fascinating old architecture, charming local shops, and plenty of sights of interest.
9. Visit the Railroad Museum of Pennsylvania
This fascinating museum will show you the history of the country's railroads. See real historic trains and step back in time.
10. Stop By the Lancaster Science Factory With the Kids
The wonders of science are fascinating for people of all ages, but kids will especially love this magical museum. With plenty of hands-on activities and experiments to try, your kids will remember this trip for years to come.
Still looking for your new home in Lancaster? Homeway Real Estate Lancaster is here to help. Get in touch with us today and let us help you find the home you've been looking for.