12 Home Renovations That Will Add Value Before You Sell
Posted by Alex Lopez on Monday, October 17, 2022 at 3:12 PM
By Alex Lopez / October 17, 2022
Comment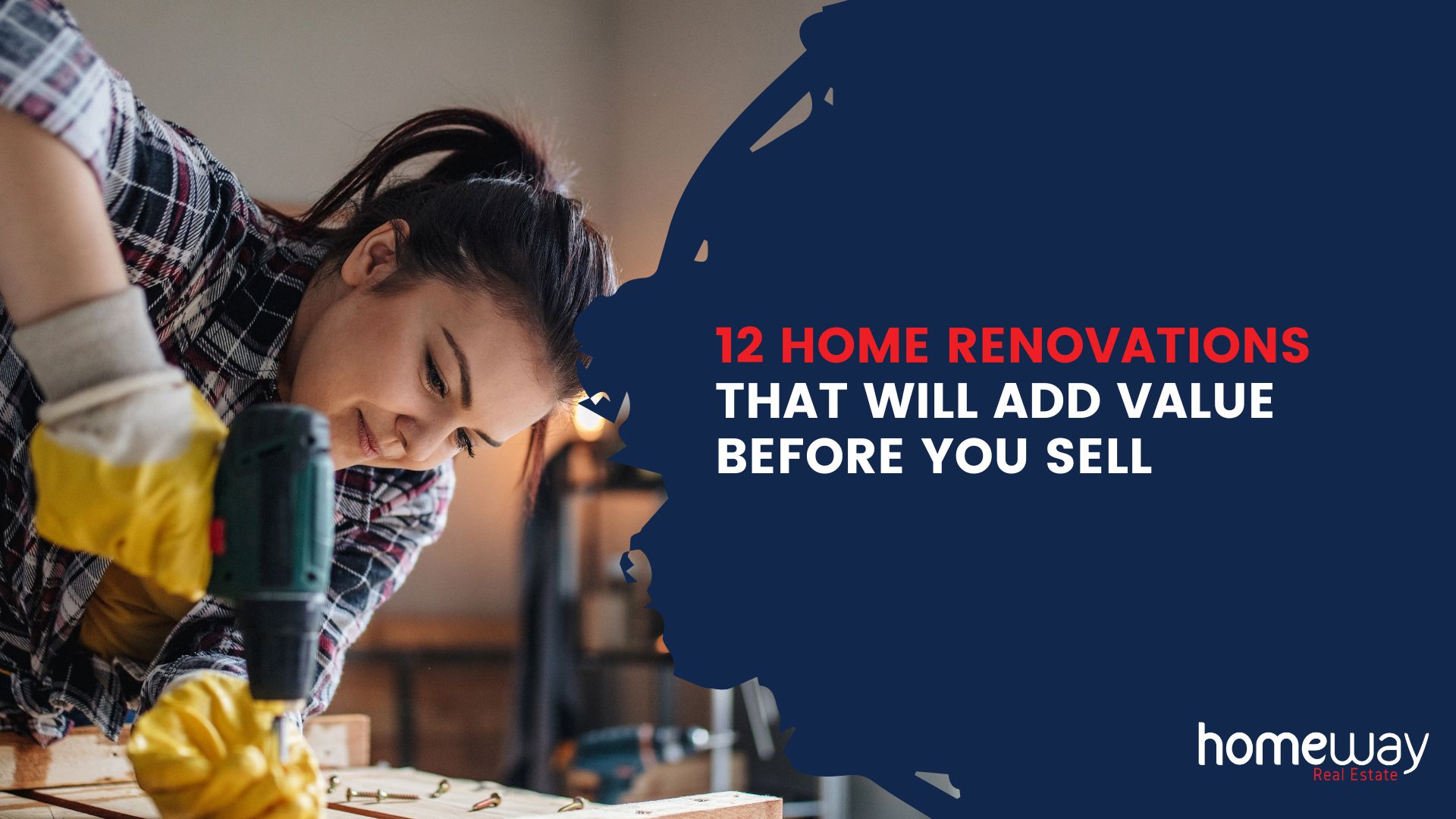 Homeowners always want to know, should I sell my house as-is? Or should I invest in some home improvement before listing? And then, they want to know if it is a good idea to repair, replace, or remodel parts of the home and which renovations will add the most value.
Today, we'll share all the expert advice you need about all these listing questions. And while every Lehigh Valley home is different, there are tips and best practices to consider. We'll explore them all and highlight the most valuable projects you can consider taking on before you put your house on the market.
Small Details with Big Impact
If you're on a timeline to sell with a marginal budget to make improvements, you can still make your house more marketable. Consider these smaller and often more affordable upgrades to help make your Lehigh Valley listing more appealing to buyers.
Knobs, Handles, and Hardware
Instead of investing in new appliances or remodeling kitchens and bathrooms, consider updating the little things. Introducing new handles, knobs, and hardware can sometimes bring a modern touch to an existing space. And they're relatively affordable to buy, making them an affordable extra that adds value. If you have more financial wiggle room in the budget to spend, replacing faucets or light fixtures can also breathe new life into a tired room. Talk with your real estate agent professional, who's savvy about the latest design preferences and staging, to see what small purchases can make a big difference.
Curb Appeal Basics
You can make a big impression on potential homebuyers with upgrades and improvements in your home's curb appeal. And in many cases, lawn care basics and aesthetics can be added without breaking the bank. Sometimes, just tidying up a fence line, trimming some overhanging branches, and introducing potted flowers to the porch is all it takes to make a big difference. Street-view images of your home are responsible for piquing the interest of potential buyers. Take the affordable steps to plant some flowers and polish up the yard, even if it means hiring a professional landscaping company. And you'll see more traffic of homebuyers.
Fresh Paint
Another way to make your home look and feel like a whole new place without renovating involves a little paint. Consider painting small rooms with lighter shades to make them appear bigger. Maybe a fresh coat of white paint along the baseboards will offer a cleaner look. And any areas where the paint looks discolored or is chipped, introducing new color will be an improvement.
Deep Cleaning
You know that cleaning your house before you put it on the market makes sense. But take the extra step to invest the marginal budget needed for professional carpet cleaning if your flooring looks tired. Go the extra mile to bring in a cleaning service for deep dusting and polishing. A clean space, which also requires decluttering, will be far more appealing to potential buyers.
Moderate Improvements to Move the Needle
If you have a little more budget to work with, you might be able to explore more moderate renovations. And these upgrades and updates are worth the investment, historically resulting in better offers. Every situation and budget will be different. However, consider getting estimates for making these upgrades and selling your home for more.
Bathroom Remodels
Again, your trusted real estate professional can help you decide which rooms in your home should be prioritized for a remodel. But in many cases, a renovated bathroom can bring significant ROI. Consider new sinks or tub surrounds, adding new fixtures, or updating the flooring. With so many great bathroom styles from which to choose, you'll find the perfect bathroom update elements that fit your budget.
Kitchen Remodels
Probably one of the most important and mission-critical rooms in any home, responsible for making or breaking a deal with a buyer, is the kitchen. If you have the ability to replace appliances, introduce an island, or bring in replacement cabinets, you can expect big returns. Styles and design preferences will obviously vary. However, any kitchen renovations, as your budget allows, will be a huge marketing point in attracting buyers.
Open Floor Plans
If you have the financial resources and time, consider opening your floor plan. If you can afford to bring in a contractor to open up a space or introduce more modern layouts, it can be a game-changer in attracting buyers. And it's a great way to make your listing stand out from other listings in the neighborhood. Additionally, if an open floor plan isn't feasible, consider opening common areas for a bigger feel or making innovative use of nooks and crannies as additional storage.
Windows and Doors
One aspect of any home that most homeowners will tell you they hate to consider replacing is the windows. If your windows are painfully outdated, overly drafty, or cracked, consider having them replaced. It's a significant selling point for those willing to buy an older home, knowing it's been updated with energy-efficient window treatments. And doors, including garage doors, can be replaced with more modern designs to make a big impression, too.
Big Home Renovations for Big Results
If you want to see really impressive offers and you have the budget, check out some of these major renovations that have an even greater impact on your offers and results.
Replacing Core Units
If you have the extra budget to do so, and your home's mechanics require it, consider replacing core units. These might include replacing a water heater or toilets and plumbing. If your furnace or air conditioning system is outdated, consider a replacement. And other essential and functional aspects of your home that will need to be addressed, like the roof, siding, or electrical panels, can be upgrades you explore. Then, when you list your Lehigh Valley home, you can market all those fixes and replacements to inspire even more buyer traffic.
Multiple Space Remodels
If the budget allows and you have the time, consider remodeling multiple areas of your home. If a kitchen renovation is great and a bathroom update is great, then remodeling both is incredible. Before investing in any of these projects, which may come with heftier price tags, talk with your real estate agent to gauge the effectiveness in results.
New Additions
Can you add a new garage or create an addition to your home that adds significant value? Yes! Depending on your home's layout, you could finance a small addition to market an extra bedroom, promote an open den, or transform a one-car garage into two. And all of those additions will translate to bigger and better homebuyer offers.
Fences, Decks, and Pools
Other home lifestyle extras that tend to bring value include perimeter and privacy fences. New or expanded decks and patios are also highly desirable among homebuyers. And while it's not entirely worth it to put in a new pool, revamping an existing pool can be a huge motivating factor for new buyers.
As previously mentioned, when you want precise advice about what to renovate in your home before putting it on the market, talk with your trusted agent. And if you don't have a reliable agent professional, contact the Homeway Real Estate team! Our pros are experts about Lehigh Valley home trends, including proper staging efforts and renovations that bring value and bigger offers. Let us help you decide what to update and sell your house for more!