3 Neighborhoods with the Best Lehigh Valley Luxury Homes for Sale
Posted by Alex Lopez on Monday, January 31, 2022 at 3:30 PM
By Alex Lopez / January 31, 2022
Comment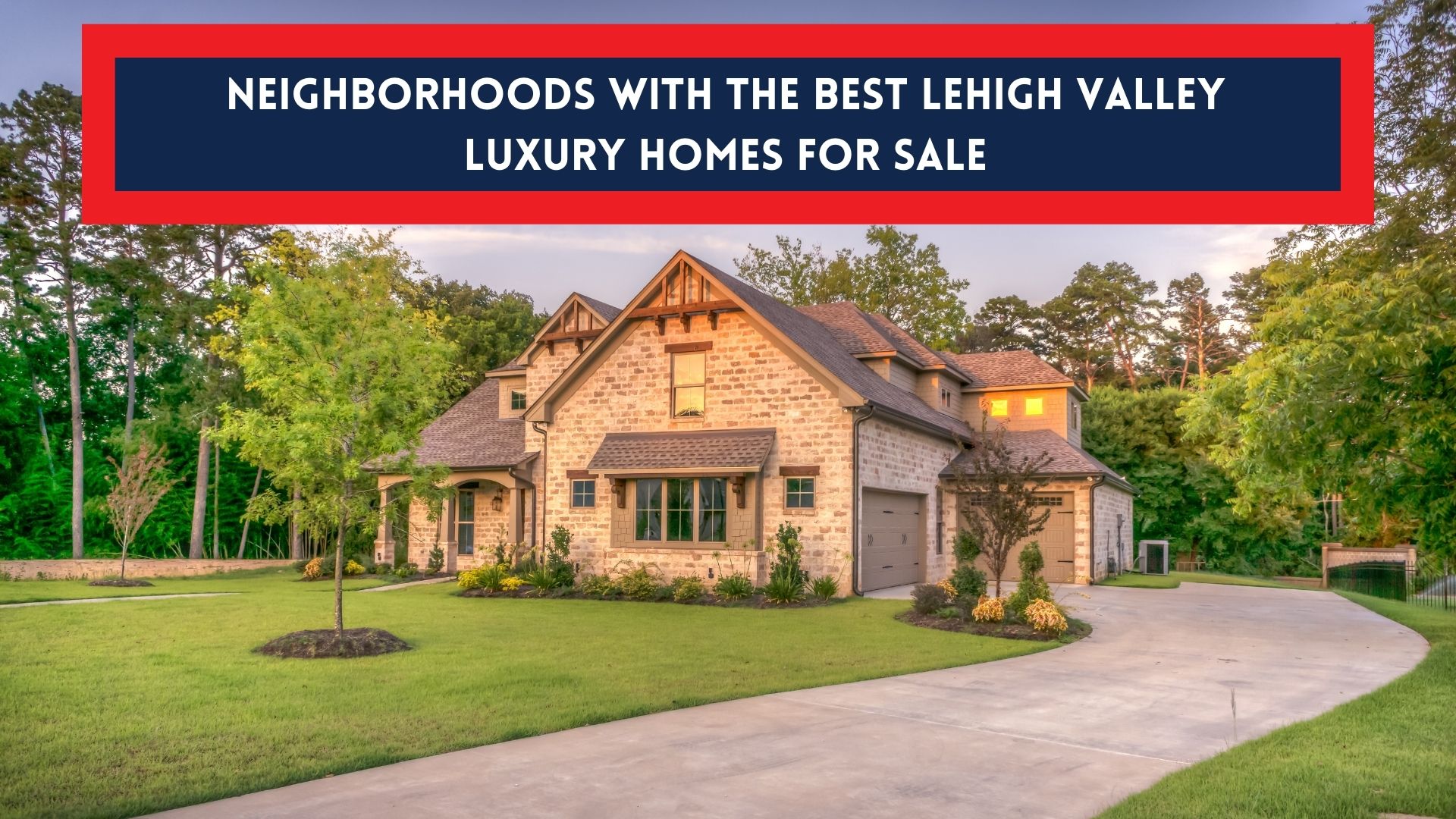 You have specific tastes and the highest quality standards when it comes to where you live. And only the luxury homes in the Lehigh Valley will make your list. Or, maybe you're just curious to know where the most luxurious homes for sale are in the Lehigh Valley. Regardless of which motivation you subscribe to, these neighborhoods have some of the most lavish and sprawling homes for sale right now. And while you're driving through, you might just spot your dream home!
What Makes a Lehigh Valley Home a Luxury Home?
What about a Lehigh Valley home actually qualifies it to be a luxury home, you ask? Most industry experts suggest any home for sale priced within the top 10% of a given market qualifies as potentially luxurious. Usually, though, these homes represent considerable size, great locations, and top-quality materials throughout. They sometimes feature unique architectural designs and layouts. When you think "over the top," you might think about other exclusive or plush amenities, too, like heated floors, spas and pools, and home theater rooms.
Luxury homes may be determined by the eye of the beholder. But in the Lehigh Valley, if it comes with some of these features and a multi-million-dollar price tag, it's pretty highfalutin. Now that you're well-versed in how to identify and define a luxury home, let's explore where you can find these stunning gems in the Lehigh Valley.
Find Luxury Homes for Sale in Allentown
If you're looking to drive around and explore luxury homes for sale in Allentown, these are the neighborhoods that Neighborhood Scout says feature the most expensive. And there are sprawling stunners to behold.
Minesite
Krocksville / Ruppsville
Yorkshire Cir / Yorkshire Rd
N May St / W Tilghman St
Wescosville
Guth / Guthsville
Park Way Manor / Parkside Courts
Cetronia / Dorneyville
Gauff Hill / Overlook Springs
Greenawalds / Woodlawn
Find Luxury Homes for Sale in Bethlehem
When you're spending the day taking in the scenery in the Lehigh Valley, venture over to these Bethlehem neighborhoods for a front-and-center look at some of the luxury and high-quality homes for sale.
Seidersville
Westgate Hills
Bath Pike / Hanoverville Rd
Santee Mill Rd / Linden St
Main St
Broadhead
Butztown
Hanover / Delta Manor
William Penn Manor
Notre Dame Hills
Find Luxury Homes for Sale in Stroudsburg
Some of the most stunning luxury homes on the market right now are in Stroudsburg and E. Stroudsburg. Take a tour through these neighborhoods and see some of the most expensive in the area.
Hamilton Square / Kemmererville
Appenzell / Neola
Foxtown Hill
Kellersville / Brainerd Center
Arlington Heights
Borough Center
If you're house hunting now or in the foreseeable future, with your mind made up to find a property that has it all, including open floor plans, smart-home tech, great amenities, and polished touches, you'll find everything and more with luxury homes for sale in the Lehigh Valley. And if you need a guide to arrange tours to see some of these properties up close and personal, let a Homeway Real Estate agent handle all the details!