4 Things For Kids To Do In Easton
Posted by Alex Lopez on Sunday, March 22, 2020 at 4:13 PM
By Alex Lopez / March 22, 2020
Comment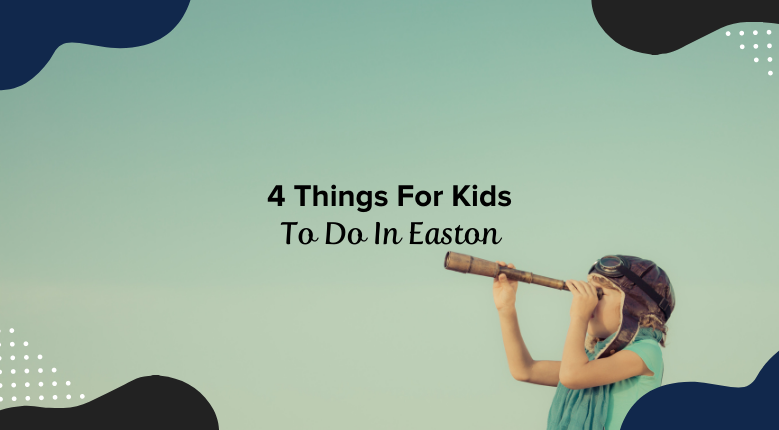 If social distancing and quarantines have your kids going a little stir crazy, you're not alone. And if you're considering a move to Easton, Pennsylvania, and wondering what there is to do there for your family, keep reading. Kids need outlets for fun, learning, and just to burn off some of that winter energy. Easton can be your kid-friendly oasis, and here are just a few of the popular things kids in Easton love to do.
Crayola Experience
The Crayola Experience is probably one of the most well-known and popular places for kids and families. The campus sprawls over 65,000 square feet with attractions and fun around every corner. The average tour will take a good four to five hours, just experiencing the various interactive stops. Kids can star in their own coloring page or name and wrap their very own crayon. Color in 3D and see how crayons are made. It's one part educational and two-parts sheer entertainment.
Two T's Golf
Two T's Golf is a popular pitstop for children of all ages and offers way more than just putt-putt mini-golf. This family entertainment center provides a little fun for everyone, including the outdoor Go-Kart track, indoor and glow-in-the-dark mini-golf course, and the multi-level laser tag arena. And in between races on the three-level Go-Kart track, you can spend time in the arcade playing classic and modern video games.
Parks & Recreation
Families don't always need entertainment. In fact, many parents are spending more quality time with the kids at local parks or biking on area trails. Easton is home to several parks, offering a wide range of outdoor activities the whole family can enjoy. Riverside Park has a playground area and open-air theater right along the Delaware River. Scott Park also has an amphitheater, in addition to the biking and hiking trails. And at Hugh Moore Park Canal Museum, you'll experience the outdoors with historic boat tours as well as an educational adventure through the hands-on exhibits in the museum.
Roller Skating
Give the little ones something really fun to do with a day at Bushkill Park. This small amusement park on Bushkill Drive offers seasonal attractions during the summer months. But the roller skating rink is open year-round. Let the kids burn off some energy and get a little exercise of the four-wheel footwear variety. And you may be inspired to put on a pair yourself to see if you can still pull off those old moves and skills you remember having in the 80s and 90s.
There are several outlets and venues in Easton designed specifically for children and the family experience. You can even hop online to check out the Macaroni Kid, a source for Easton events and activities, from books and story time to puppet shows.
And when you're ready to start browsing available home listings, start with the Homeway Real Estate professionals. Our agents are Easton experts and are able to point you to all the family-friendly activities and local schools, too. Easton is a favorite place to call home for many families. Let us help you make it yours.