4 Tips to Financially Prepare for a New Home Purchase
Posted by Alex Lopez on Tuesday, February 2, 2021 at 12:25 PM
By Alex Lopez / February 2, 2021
Comment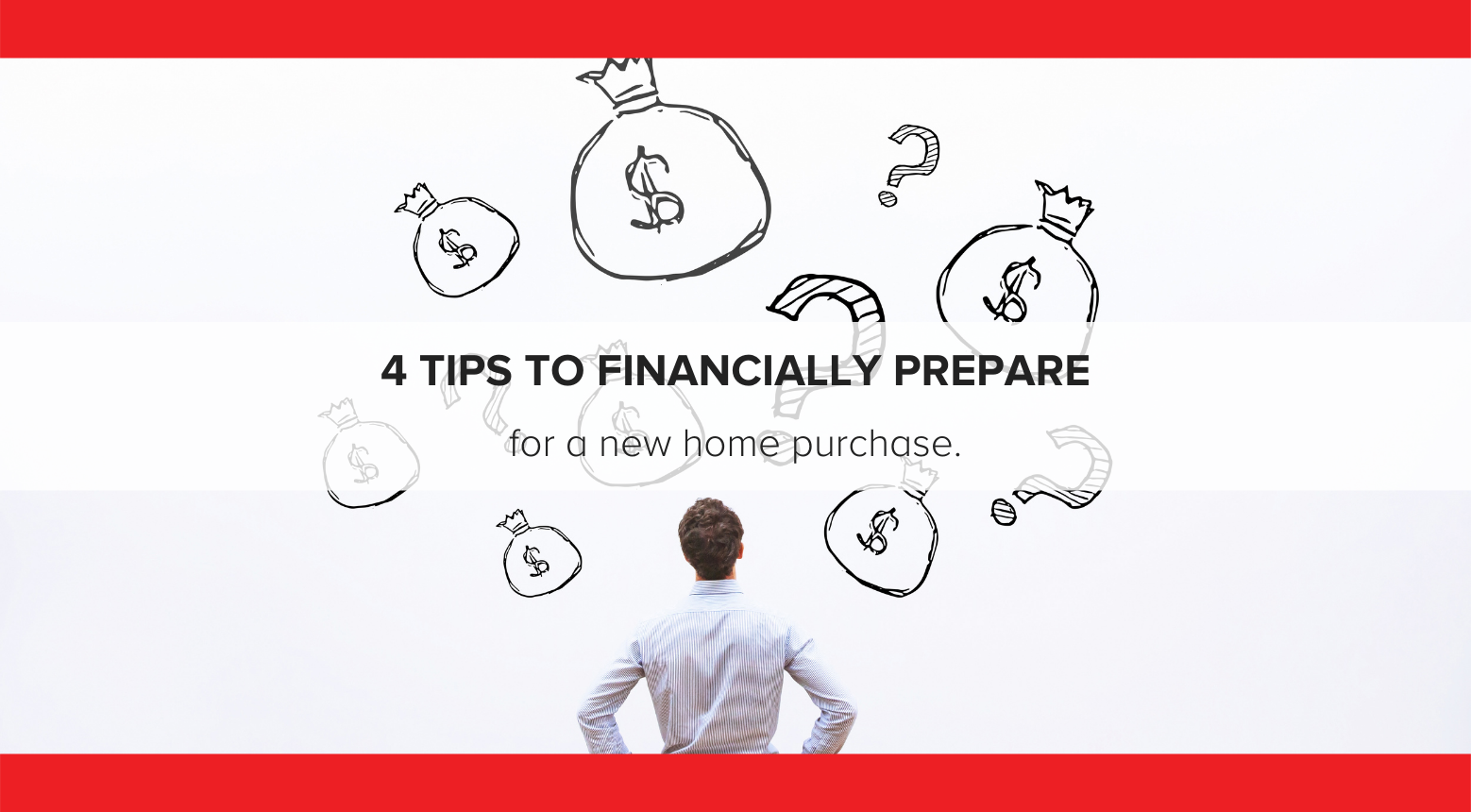 Let's be honest. Homeownership can be a challenge if you're not completely prepared first. And there are countless tips and nuggets of advice out there about how to secure a mortgage, how to shop for new homes in Allentown, and how to purchase a house of your own. But buying a new home means you'll need to focus on a few critical steps first. Today, we'll offer four tips to begin your journey toward being financially prepared for your new home purchase. After all, having your finances in order before you get started will make your home buying process seamless and easy.
1. Start Saving Early
There is no harm in saving money long before you're ready to buy a new home. Most Americans already try to put aside some funds for a rainy day. But when you're working towards a homeownership goal, you'll need to be more proactive about building your savings account. Down payments, depending on the buyer's credit history, will average around 3% of the home's purchase price. Additionally, you'll incur closing costs and moving expenses. These burdens will be less stressful for you if you're able to have a financial cushion. And if it takes you a year or more to build that cushion, that's ok, too.
2. Decide What Affordability Means to You
Saving up to purchase a new home is only half the challenge. You must then be able to afford a monthly mortgage, utilities, and property taxes. Before you jump into homeownership, you should financially prepare by calculating what is affordable for you ongoing. The financial experts suggest that you should try to spend less than 30% of your monthly income on housing. Finding that affordable sweet spot before you buy will ensure that you're able to stay on top of your finances after you buy.
3. Be Mindful of Your Credit Scores
You can save all the money you want and carve out a new home budget goal. But if your credit scores are marginal or poor, a new home can become impossible to buy. As you financially prepare to begin your new home journey, be mindful of your current credit score and spending habits. Too many open lines of credit, high balances, and late payments can all be detrimental. If you have not-so-stellar points on your credit report, you can set goals to begin taking care of those in addition to saving money. Balances can be reduced quicker by making more than the minimum payment or making extra payments when you can. Your debt-to-income ratio will be important when it comes time to secure a home loan, too.
4. Find a Professional to Guide You Through the Process
The path to homeownership is always easier when you have a knowledgeable professional to help guide your efforts. There are lending programs available and countless resources to help you financially prepare. If you think a new home is in your future, contact us! Our Allentown real estate professionals can help you get started by setting goals and directing you to available assistance. And when you're financially prepared, you'll have a partner to help you shop and buy your new home.
No one knows the Allentown, PA market like Homeway Real Estate. When you're ready to start your homeownership journey, let us help you cut through the confusing tips and tricks to put you on the right track and make sure you're financially prepared for the process.