41 Outdoor Adventures to Enjoy in the Poconos
Posted by Alex Lopez on Monday, May 10, 2021 at 9:00 AM
By Alex Lopez / May 10, 2021
Comment

If you're ready to get out of the house this summer, put the Poconos on your list of things to do. There's an outdoor adventure for everyone; from the casual stroll to the intense climbing and everything in between, the Poconos may just be what you need. If fresh air, breathtaking views, iconic sites, and exhilarating adventures are what you crave, the Poconos is the answer.
Start here to see more outdoor events, opportunities, and activities to book right now:
1. Delaware Water Gap National Recreation Area
One of the most notable and memorable stops in the Poconos, the Delaware Water Gap National Recreation sprawls over 67,000 acres and includes nearly 40 miles of the iconic Delaware River. Experience all things outdoors across pristine forests, breathtaking mountains, and beautiful valleys. Here you can experience waterfalls, scenic drives, and more along the 27 or miles of the Appalachian Trail. Visitors can connect with mother nature in a variety of ways.
2. Hiking Trails in the Poconos
More than 100 miles of scenic trails await those who want to explore the Poconos. Take in the views of local wildlife. Bring the binoculars for some of the most legendary bird watching. And athletes of every level can find a challenging workout.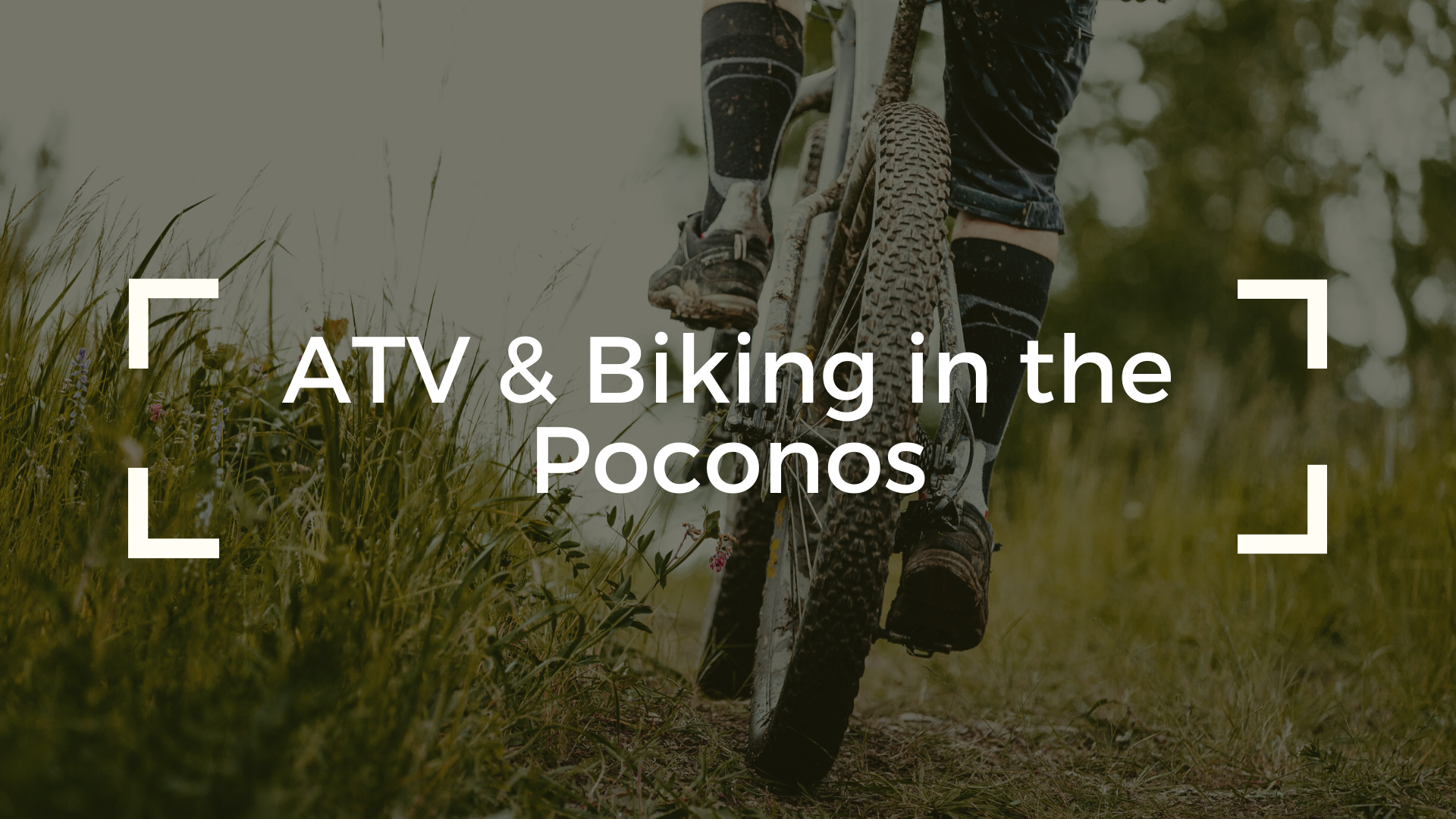 3. Biking in the Poconos
Load up the family bikes, or rent some from Pocono Bike Rental, and head to the Poconos for some outdoor adventure bonding. Rugged trails offer more rigorous rides. But there are several miles of paved recreational biking paths, too, perfectly suited for little ones or casual rides. See the sights and explore the breathtaking views on two wheels.
4. ATV Adventures Waiting for You in the Poconos
Anyone looking to get a little dirty or who may not be afraid of mud and off-road adventures will love the ATV adventures. Check out Pocono ATVs to book your next experience!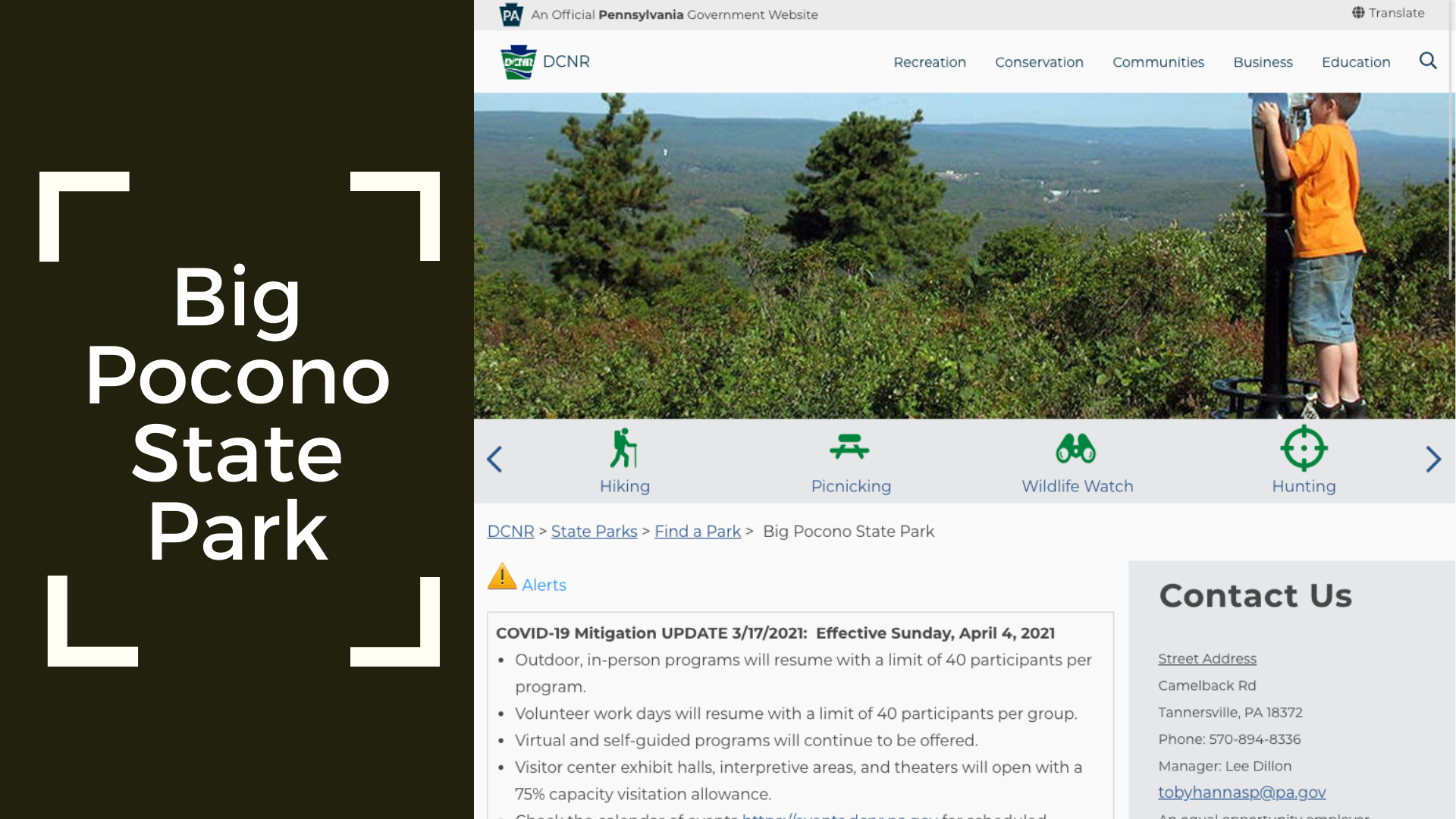 5. Family Picnics in the Mountains
The Poconos are full of various parks and recreational areas, perfect for picnics and family get-togethers. Enjoy a pavilion gathering and burgers on the grill while the little ones climb the playground equipment or toss the frisbee at Big Pocono State Park.
6. Swimming & Sunbathing in the Poconos
Take a dip or catch some rays at one of the many waterfronts and beaches open to the public. Milford Beach is a popular spot for relaxing in the sun. Nothing says summer quite like a Poconos Mountain lake.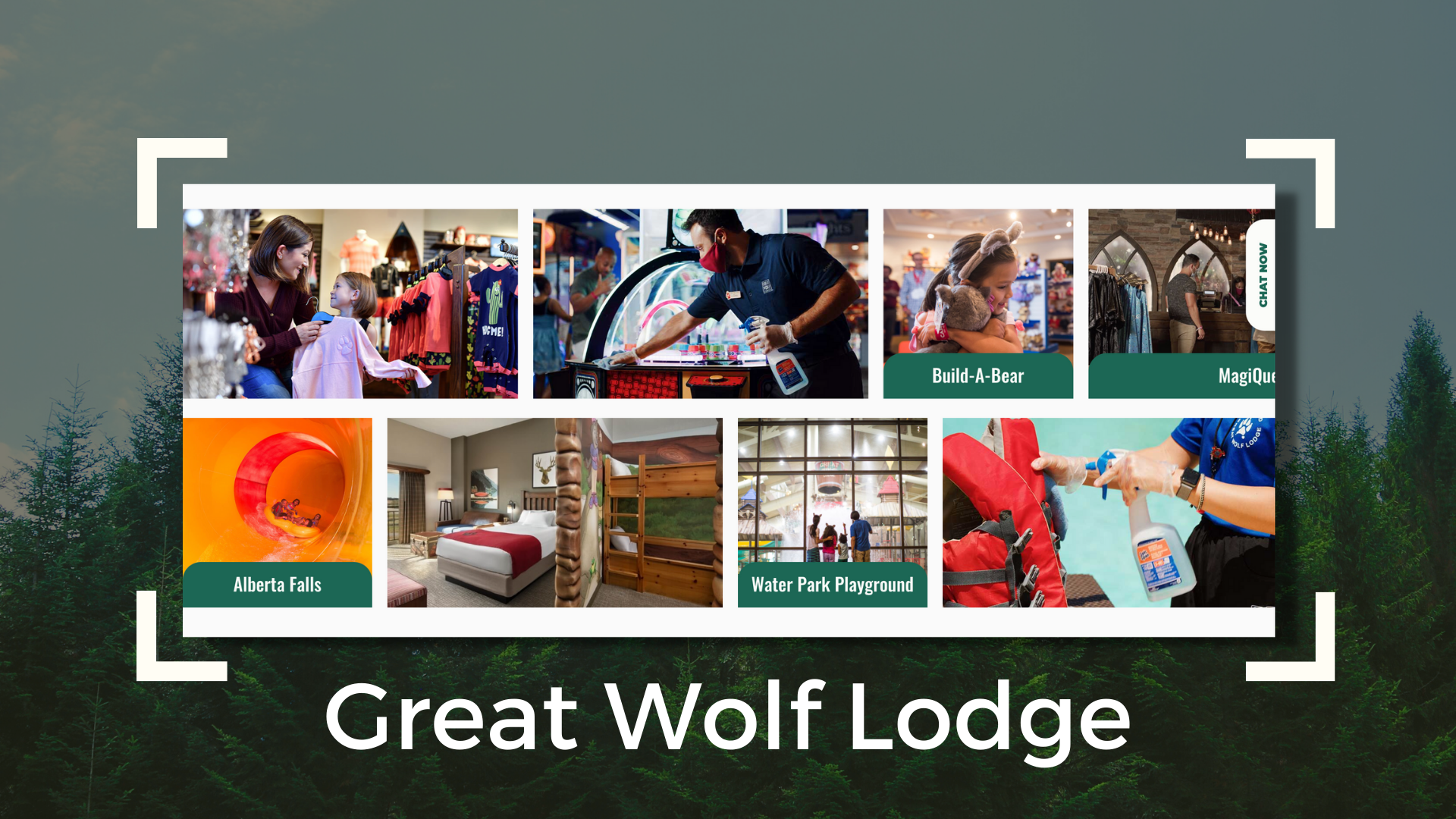 7. Great Wolf Lodge Waterpark
Plan your next family vacation at Great Wolf Lodge Waterpark! This complex is all about things to do, including the indoor water park, tandem tubing, and Build-A-Bear Workshop. While many of the pools and activities are based indoors, this is a great place to stay when you're looking to explore the Pocono Mountains.
8. Bushkill Falls
You can't visit the Poconos without a trip to Bushkill Falls, the Niagara of Pennsylvania! Enjoy trails, hiking, fishing, and sightseeing. Visit the shops, mine for gems, or rent a paddleboat.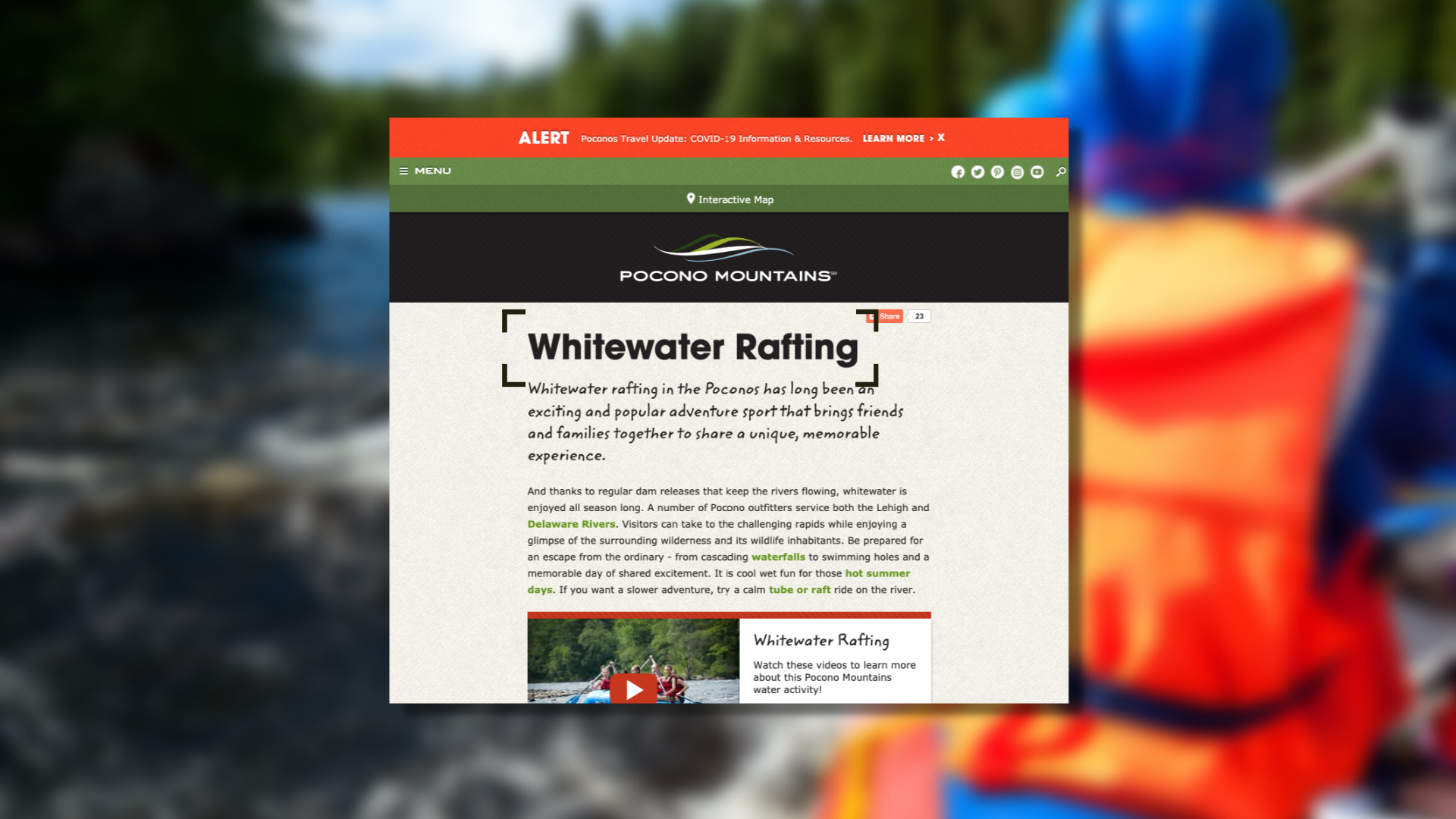 9. Whitewater Rafting for Every Experience Level
Create a truly memorable experience with friends and family by booking a whitewater rafting adventure in the Poconos. There are several rafting companies offering various tours, from first-time rafters to more seasoned veterans. Hit the rapids and enjoy pockets of leisurely floating to see some of the Poconos' most amazing views.
10. Snow Skiing Is a Popular Activity
Wherever there's an iconic mountain, including Shawnee Mountain and Jack Frost Big Boulder, you're sure to find an exhilarating snow ski experience. Rent equipment or bring your own. Fresh powder awaits, and you'll enjoy the modest slopes, short lines, and fast lifts. Snow skiers, snowboarders, and snow tubers are all welcome!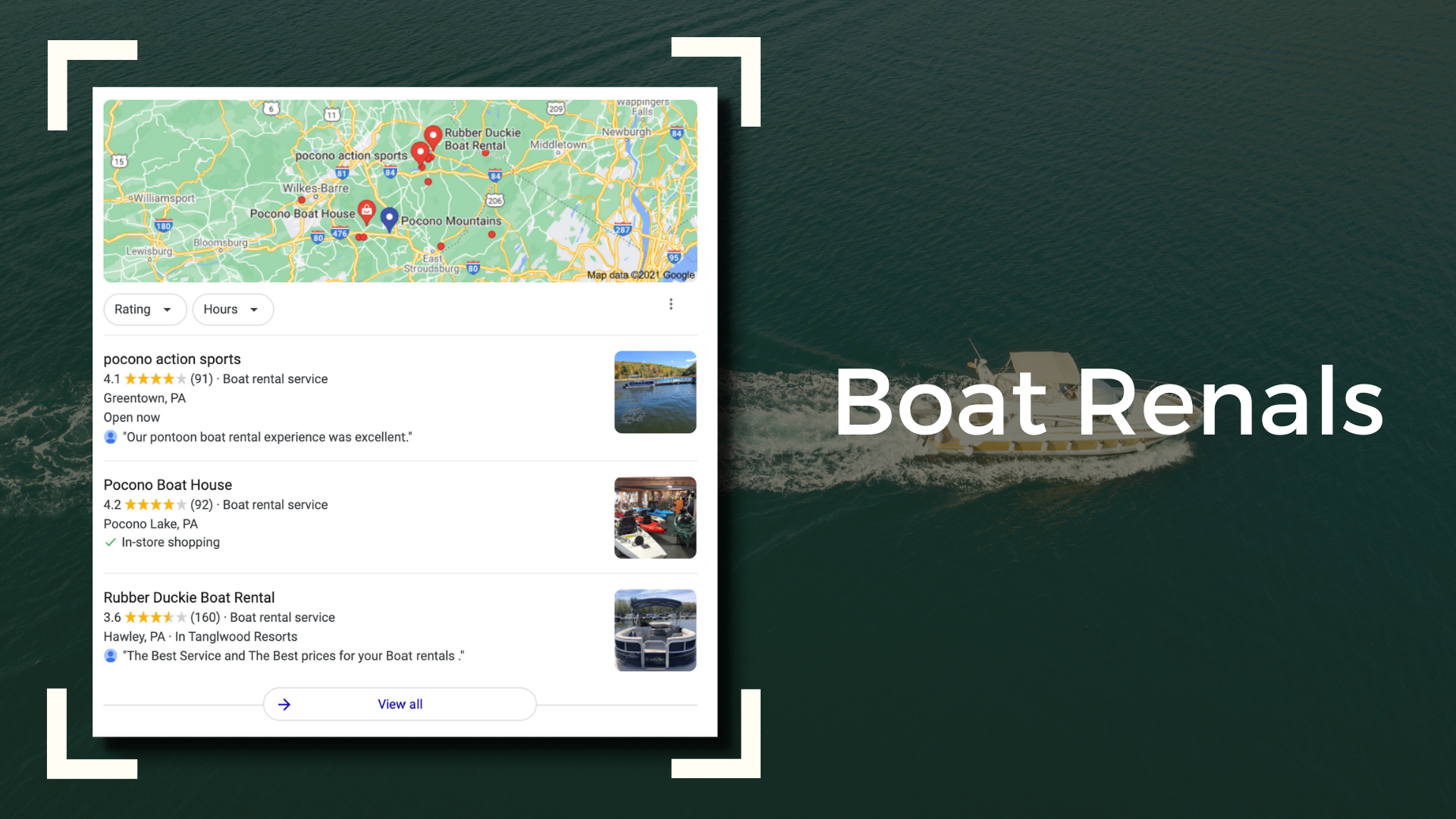 11. Boat Rentals in the Poconos
There are lakes and waterfronts all throughout the Poconos, making it an ideal area for boating. And there's no shortage of boat rentals, either. You can rent a pontoon or deck boat. Reserve an adventure by powerboat or sailboat. And if you don't want to be your own captain, take a guided tour or cast a line in yourself to try your luck at reeling in the big fish!
12. No. 9 Coal Mine & Museum
One of the most educational adventures you can experience in the Poconos is a tour of the No. 9 Coal Mine & Museum. First opened in 1855, this Lehigh Coal and Navigation Company site is a gem of a stop. Bring a jacket to step into the mine and back in time. And buy a coal sculpture to commemorate your visit to the gift shop.
13. Jet Ski Adventures
Adventure seekers almost always find time to experience the Poconos by jet ski. Regardless of your skill level, there are rentals available at nearly every water point in the area. Race the open water across 13 miles of Lake Wallenpaupack for the most ideal wind-in-you-hair day on the water.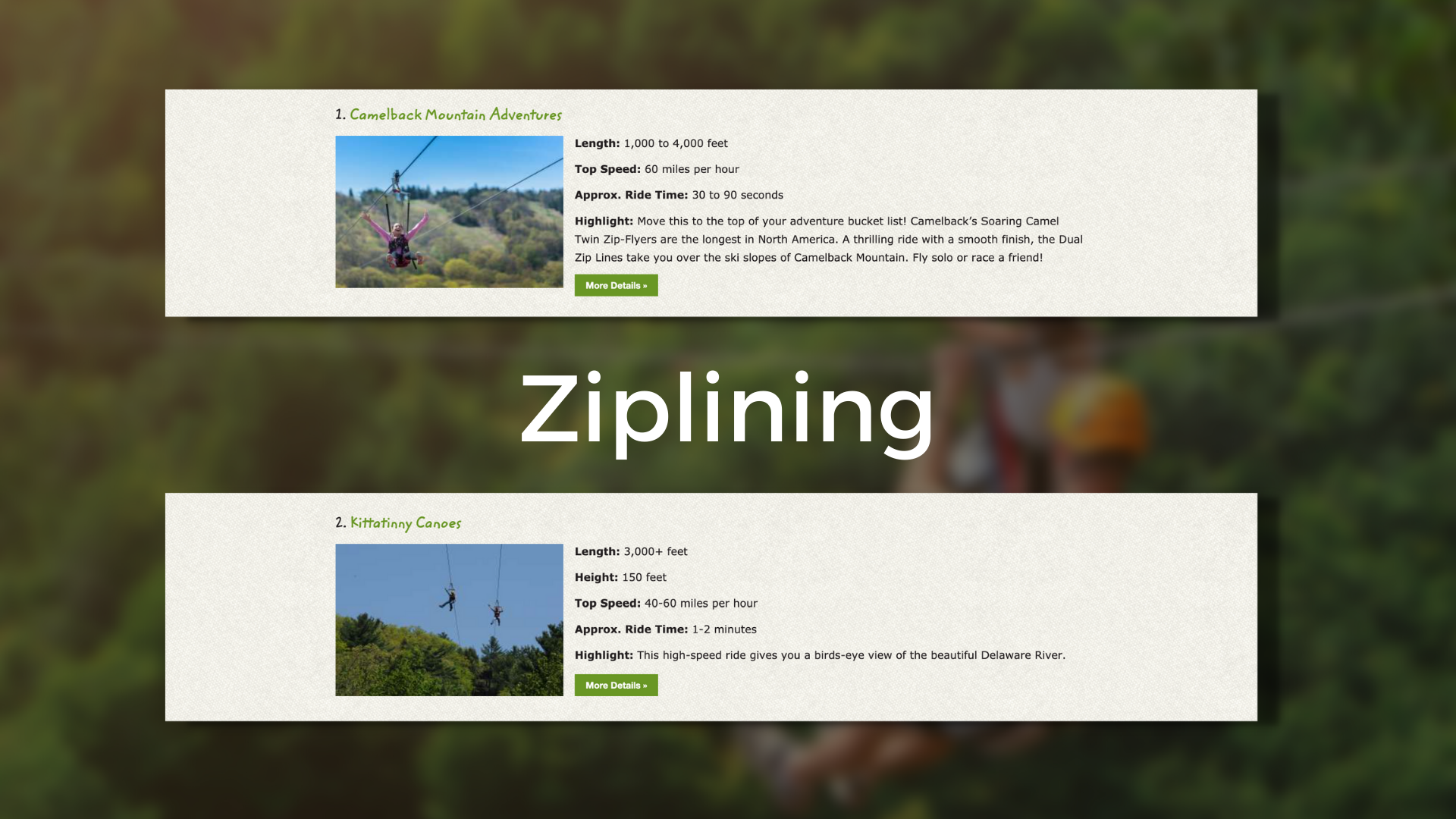 14. Ziplining at its Finest
Scream through the forest treetops on a zipline adventure in the Pocono Mountains! Once you're harnessed, stepping off that platform is a ride you'll likely never forget.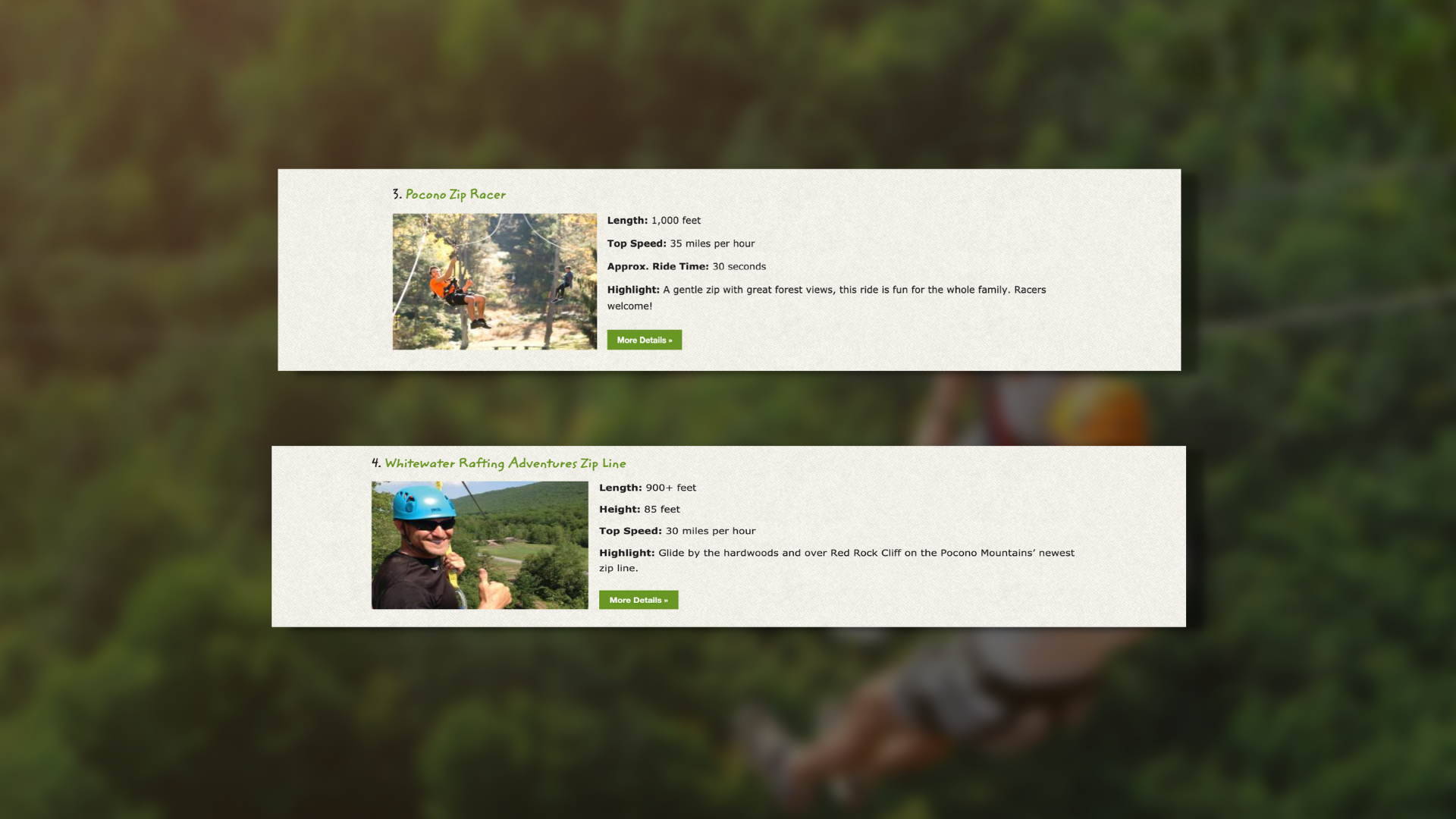 Many of the ziplining views included woodlands, rivers, and gorges that make perfect backdrops for all those selfies you'll be taking. It's certainly one of the more adventurous ways to experience the breathtaking and picturesque views of the Poconos.
15. Paintball Adventures
Suit up for a friendly paintball excursion in the Poconos! Several paintball companies dot the area, including Pocono Mountain Paintball, a favorite attraction for over 40 years. Tourists flock from all over the country just to play on these paintball fields. Gather friends and family for a truly memorable experience in paint!

16. Golfing in the Poconos
Many refer to the Poconos as a "golfer's paradise." If your idea of an outdoor adventure includes a nine-iron, book your rounds and explore the various golf packages for the iconic courses throughout the area.
17. Disc Golf with Friends
Disc golf is an emerging, newer sport, gaining in popularity around the country. And you can have a great day on a variety of disc golf courses here in the Poconos. Whether you're just learning or consider yourself an avid enthusiast, you'll appreciate the wooded and scenic views of these courses.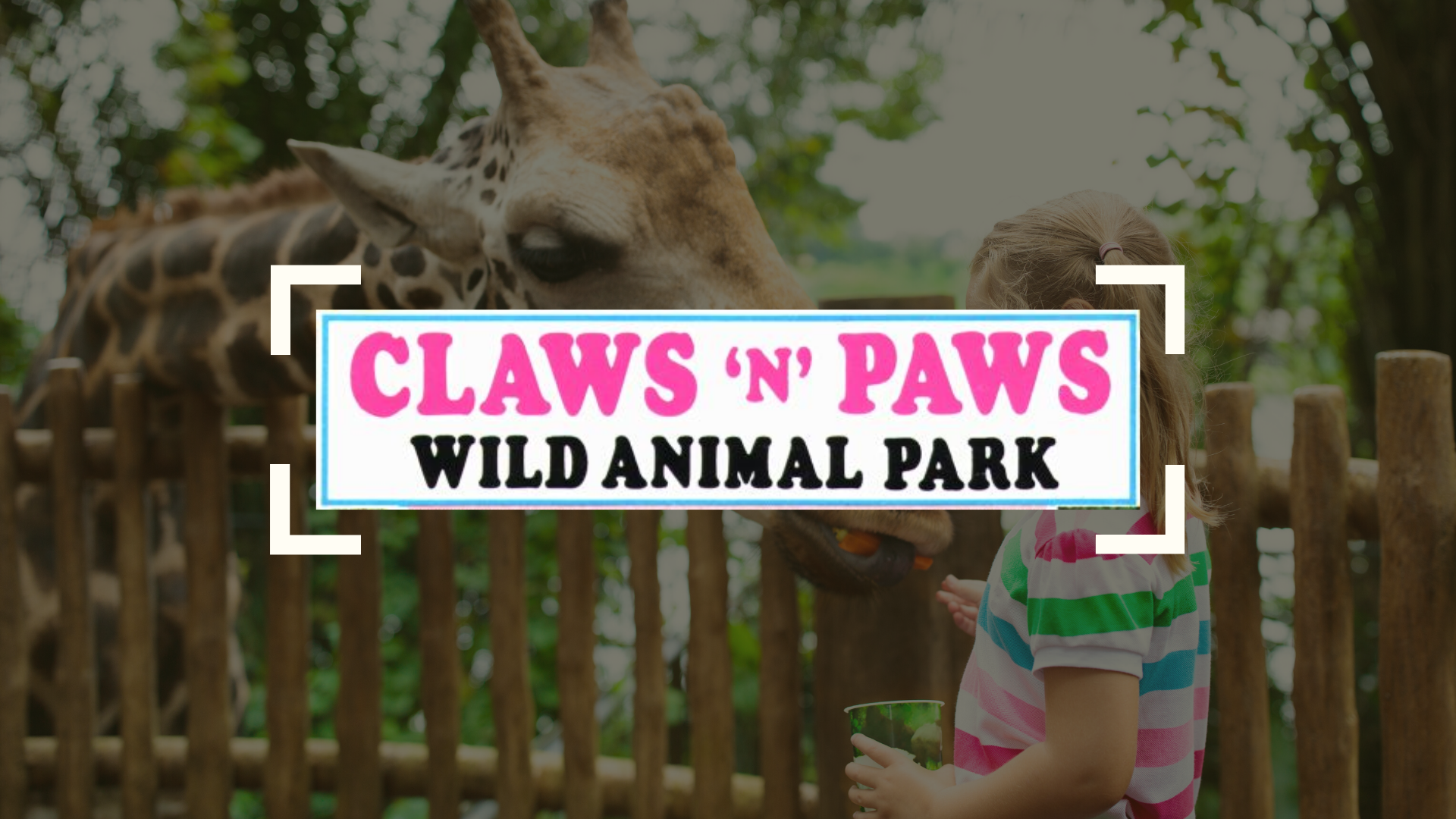 18. Claws 'N' Paws Wild Animal Park
Critter fans can get their fix at the Claws 'N' Paws animal park and petting zoo. There are family-friendly shows throughout the summer and fall. Experience close-up encounters with all kinds of animals, including a variety of fur babies every year. See alligators, pythons, Bengal tigers, giraffes, and parrots, too!
19. Quiet Valley Living Historical Farm
Step back into the historical German heritage of the Quiet Valley Living Historical Farm for an authentic look at life way back when. Guides are dressed in traditional garb and often re-enact daily life. Explore pastures, forests, and streams. See horses, pigs, and sheep. Even rent out this historic farm for special events with your family and friends!
20. Fishing for the Big One
Calling all anglers! Enthusiasts say the best fishing in the state of Pennsylvania is right here in the Poconos. With hundreds of miles of castable streams and fishing spots, you're sure to catch the big one. Lake Wallenpaupack is always a favorite, with its status as one of the Poconos' most treasured areas. Don't worry about the tackle. You can borrow what you need through the Fishing Tackle Loaner Program!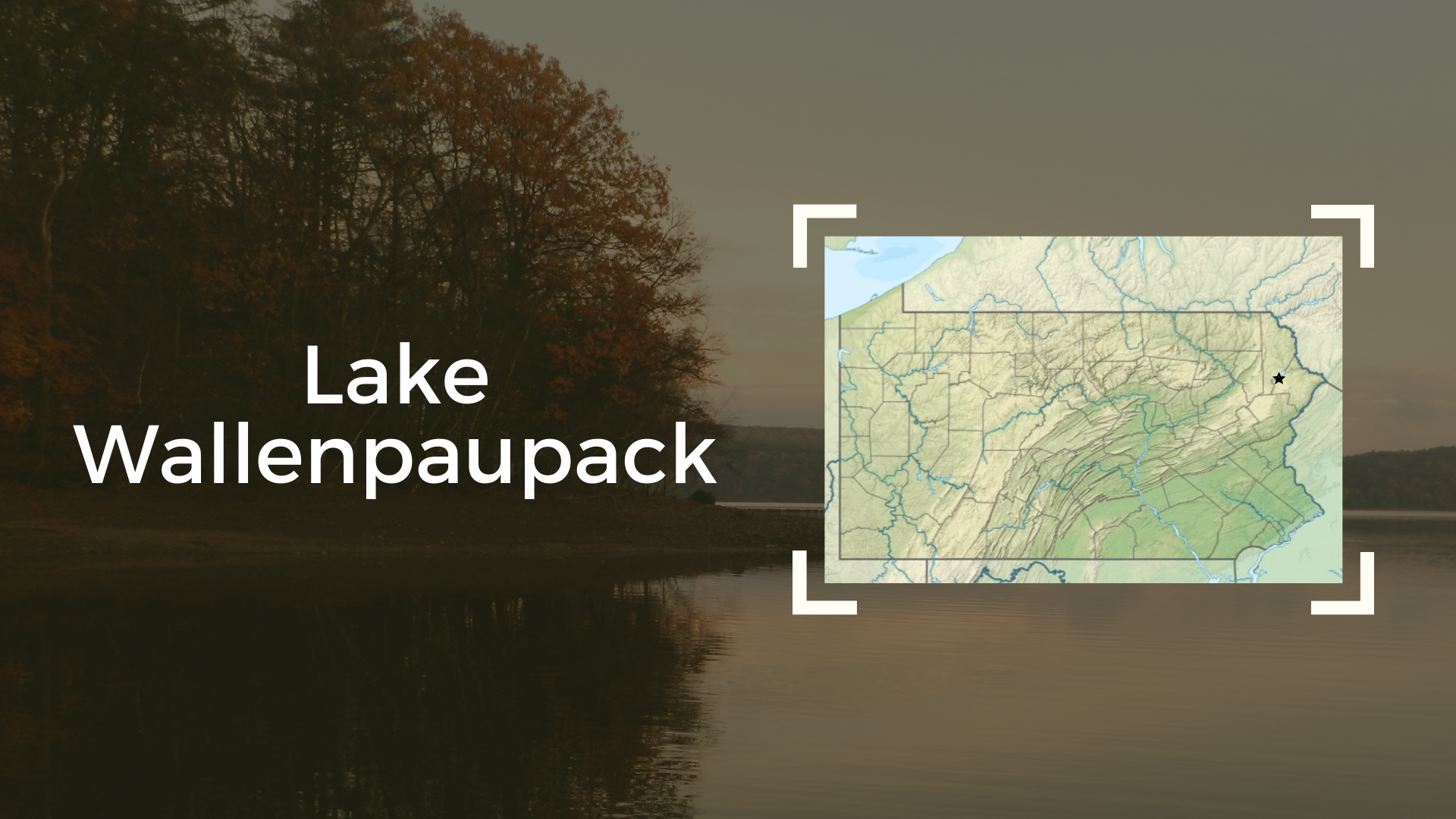 21. Relax in a Canoe or Kayak
If your idea of water activities is a bit slower-paced, relax and float by canoe or kayak in the Poconos. Bring your own and venture out onto the many lakes and streams available for floats. Or you can rent crafts to explore the Delaware Water Gap or Lake Wallenpaupack.
22. Wildlife Observation
For many outdoor enthusiasts, the most exciting adventures are had when encountering and viewing wildlife. The sprawling Poconos Mountains offer amazing opportunities to see some of the region's most iconic creatures. See bears, foxes, and raccoons, along with the occasional bobcat. Habitats here are heavily protected, and caution is always advised when venturing out along the miles of hiking trails through the wilderness.

23. A Photographers Dream Adventure
Anyone who enjoys capturing nature through the lens will find an absolute haven in the Poconos. Pack up the gear and selfie sticks. The waterfalls, regional flora, and breathtaking scenes are just waiting to be captured. And there is an amazing photo op around every scenic corner.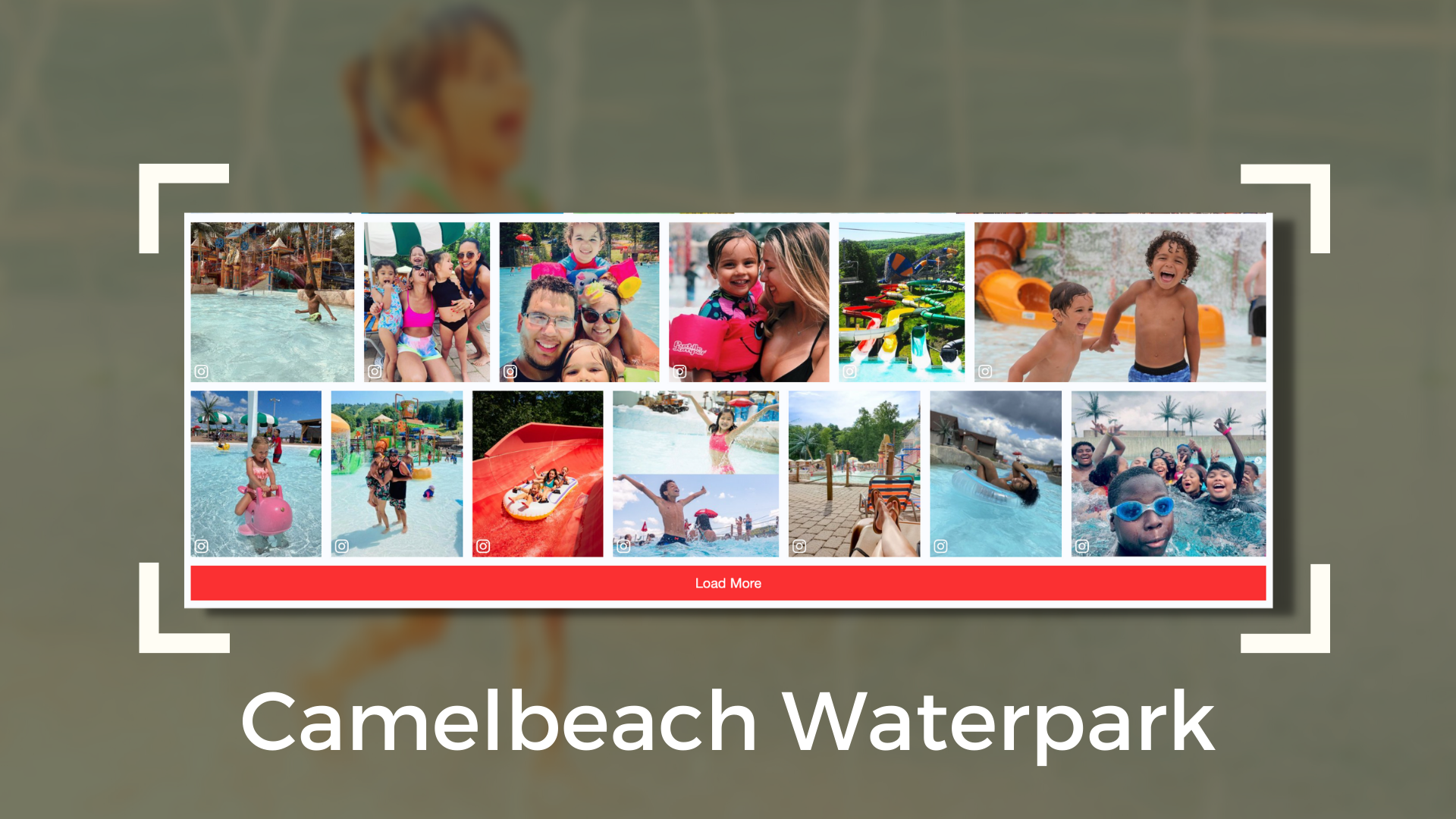 24. Camelbeach Outdoor Waterpark
Sail down the Poconos Mountains on a water slide at Camelbeach Outdoor Waterpark! It's the biggest outdoor waterpark in the state and offers more to do than just slides. Enjoy rides, private rental cabanas, a lazy river, and a giant wave pool. There are activities and outdoor events for all ages. And the Camelback Resort offers snow skiing, as well.
25. Experience the Poconos on Horseback
Some visitors suggest the most incredible views of the Poconos can be had from the back of a horse. Explore the trails on horseback with one of many riding stables in the area, including Daisy Field Farm. Ride through babbling brooks and blooming meadows and see some of the region's native wildlife. Book your stay at one of the many lodges that offers horseback riding as part of the stay, too!
26. Scenic Drives Through the Poconos
If you're short on time or don't want to explore the miles of trails in person, consider taking a scenic drive through the Poconos. There are several roads through the mountains that come highly recommended, including U.S. Route 6 and PA 611 at the Delaware Water Gap. Experience the outdoors from the safety and serenity of your vehicle. But you'll want to take advantage of area pit stops along the way for great photo opportunities.
27. Birdwatching in the Poconos
Grab the binoculars for some spectacular bird watching in the Poconos! Enthusiasts and general wildlife explorers can see migratory and resident bird populations throughout the region. Here raptor viewing is often most popular, with sightings of bald eagles and peregrine falcons. Large, majestic wild turkeys and waterfowl are all present here. The Pennsylvania Game Commission can provide a complete list of bird species and additional information about migratory seasons to help plan your trip.
28. Promised Land State Park
Explore the Poconos from an entirely new vantage point at the Promised Land State Park. High upon the Pocono Plateau, this park covers 3,000 acres of forest, picnic areas, and two lakes. Experience nature like you've never seen it, and begin your hiking, biking, or family adventure here.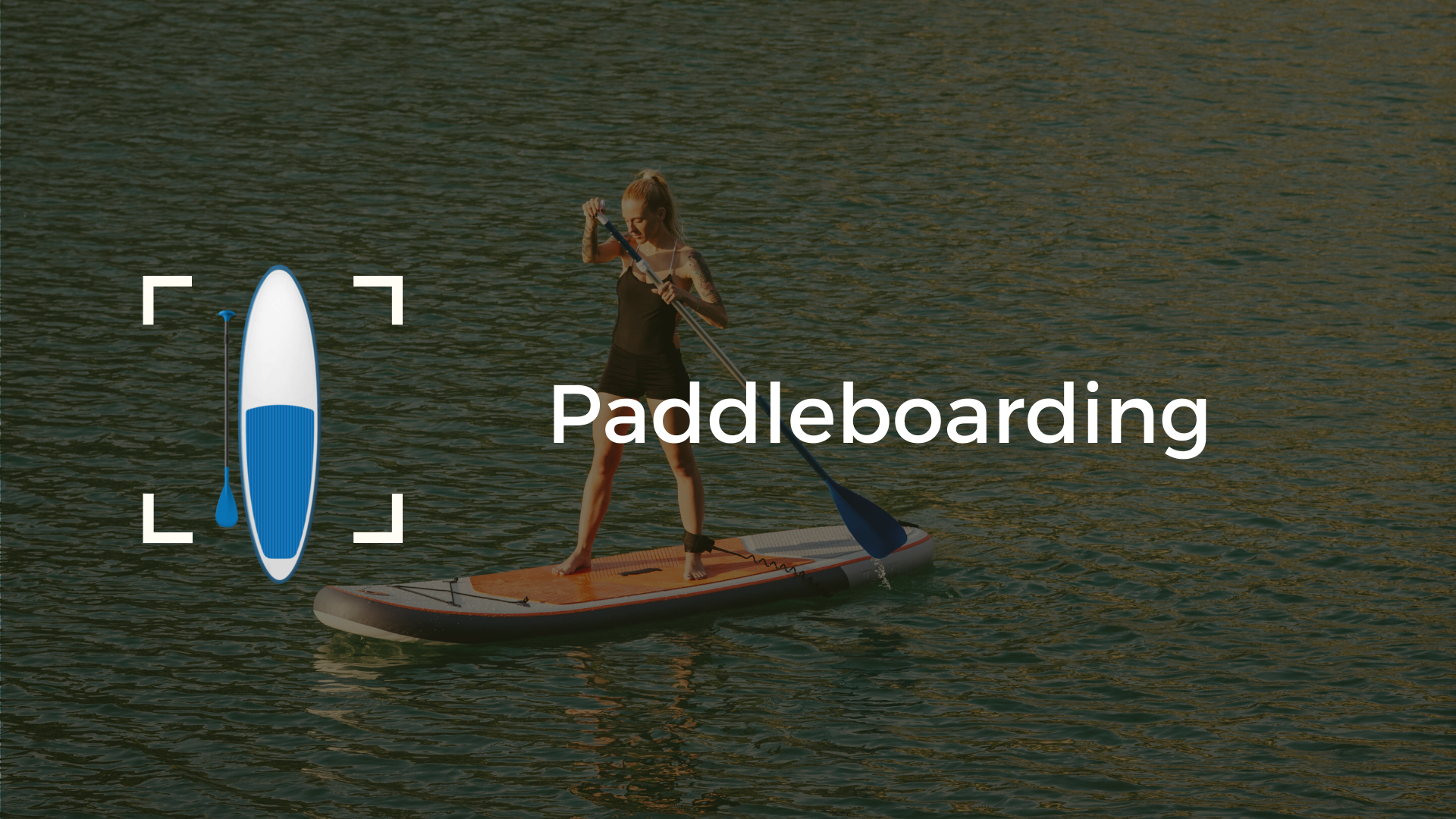 29. Paddleboard Adventures
Stand-up paddleboard enthusiasts will have plenty of waterways to explore in the Poconos. The most popular may just be the Delaware Water Gap, with its mile-wide gap between Mount Tammany and Mount Minsi. There are calm pools and even a few mild rapids, offering a fun outdoor adventure for everyone. And if you don't have your own board, there are several rental spots available.
30. Hickory Run State Park
Along the western foothills of the great Poconos Mountains lies Hickory Run State Park, with nearly 16,000 acres ready to be explored. Most notable in the park is Boulder Field, an expansive flat area covered in giant round boulders. Swim at the beach at Sand Spring Lake, have a picnic, or play disc golf!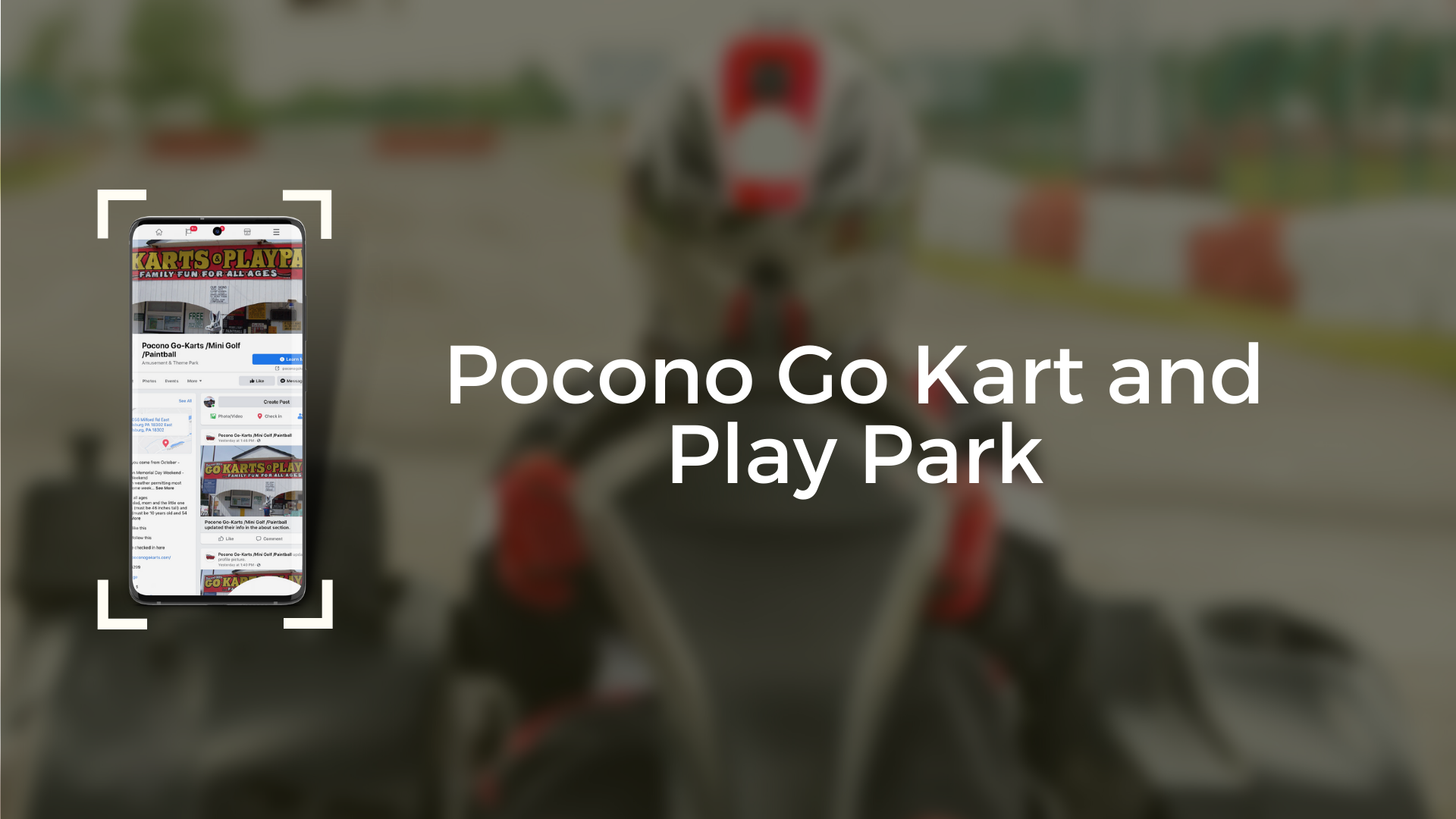 31. Go Karting Fun
Sometimes you just need a little Go Kart fun, and the Poconos has just the place to put the pedal to the metal. The Pocono Go Kart and Play Park is a family-friendly attraction and tourist hot spot. It's also the area's most extensive set of tracks, with both adult and kiddie courses.
32. Explore the Poconos By Train
Take a narrated trip back in time and through the breathtaking Poconos by train via the Lehigh Gorge Scenic Railway. This relaxing ride travels along the Lehigh River, over bridges, and into the Lehigh Gorge State Park. Along the way, you can experience the high-rising cliffs from the safety of your railway car and take in the mountain views and native wildlife. Riding in a 1917 model diesel engine train will delight the little ones, too!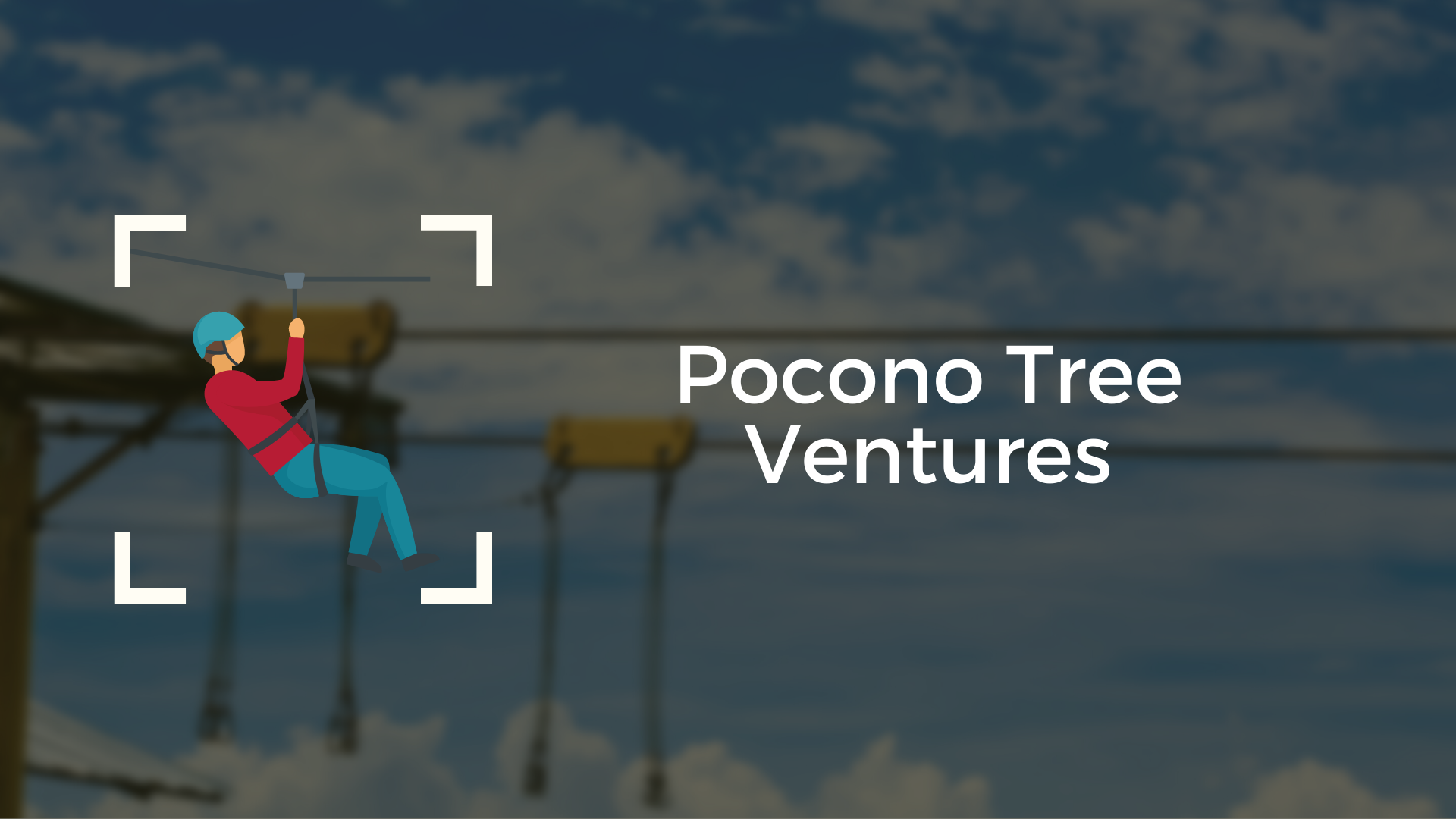 33. Pocono TreeVentures
Experience the Poconos from the treetops at Pocono TreeVentures! This sprawling series of aerial rope courses offer some of the coolest views of the area's forests. Ziplining is also popular here, and platforms soar nearly 40 feet off the ground. Even the littles can get their climb on with rope courses suitable for children under seven.
34. Dingmans Falls
There are plenty of misty and free-flowing waterfalls to see in the Poconos, but none quite as spectacular as Dingman Falls. This cascading shower stands 130 feet and ranks as the second-highest in the state. Explore a few different trails to this amazing site, some suitable for children.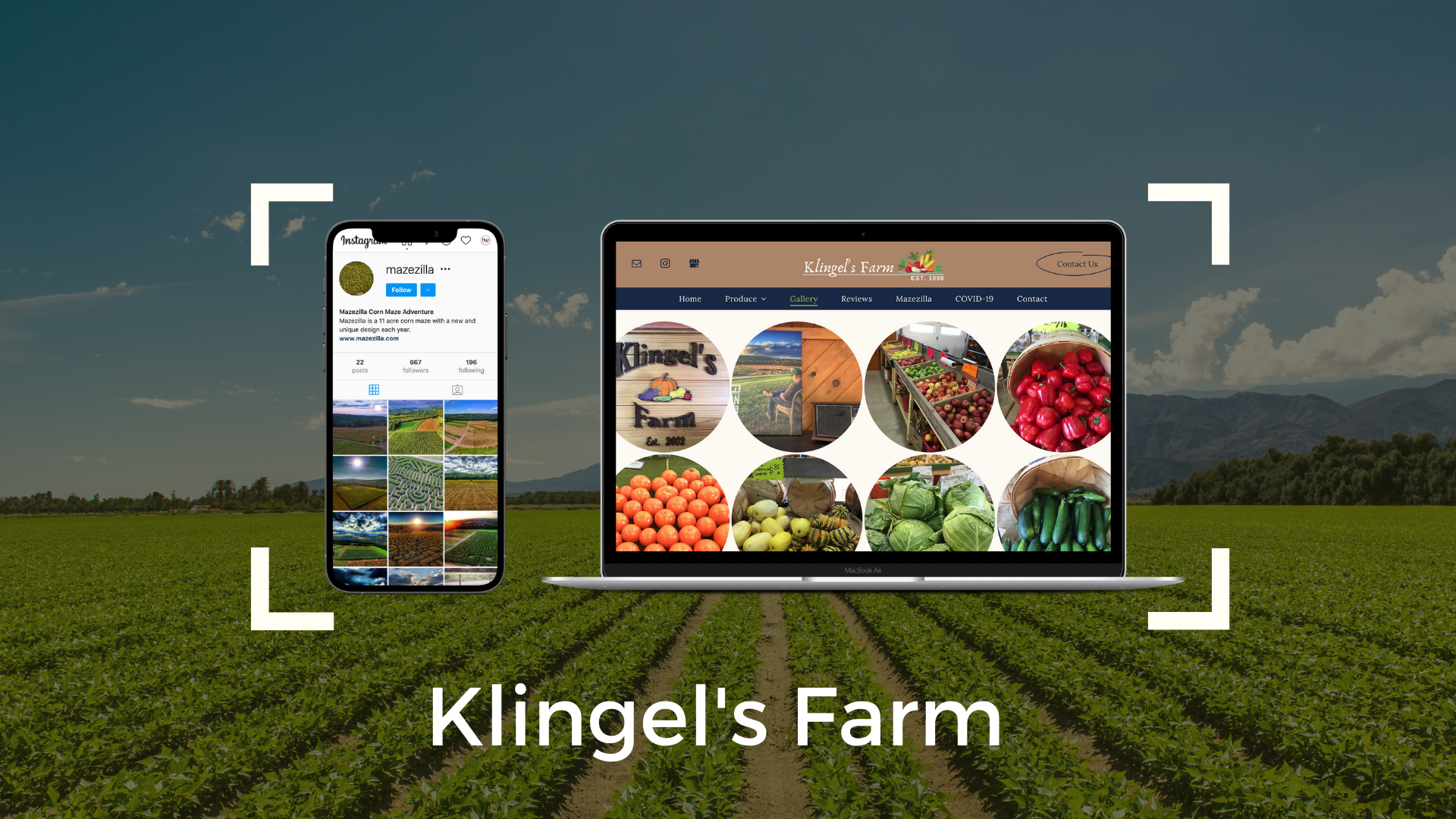 35. Klingel's Farm
Exploring the great outdoors in the Poconos isn't all about mountains and trails. You can also spend some time on the farm – Klingel's Farm, that is! This is a local favorite for entertainment, food, and fun. There are wagon rides and mountain slides. And the kids will love the giant 11-acre corn maze and pumpkin patch in the fall.
36. Heckman Orchards
Spring is a great time to visit Heckman Orchards. Take a day to explore the varieties of fruits and vegetables, ready to be picked by you! Check out their website to see what's in season right now and plan a stop to take home some tasty, home-grown goodies.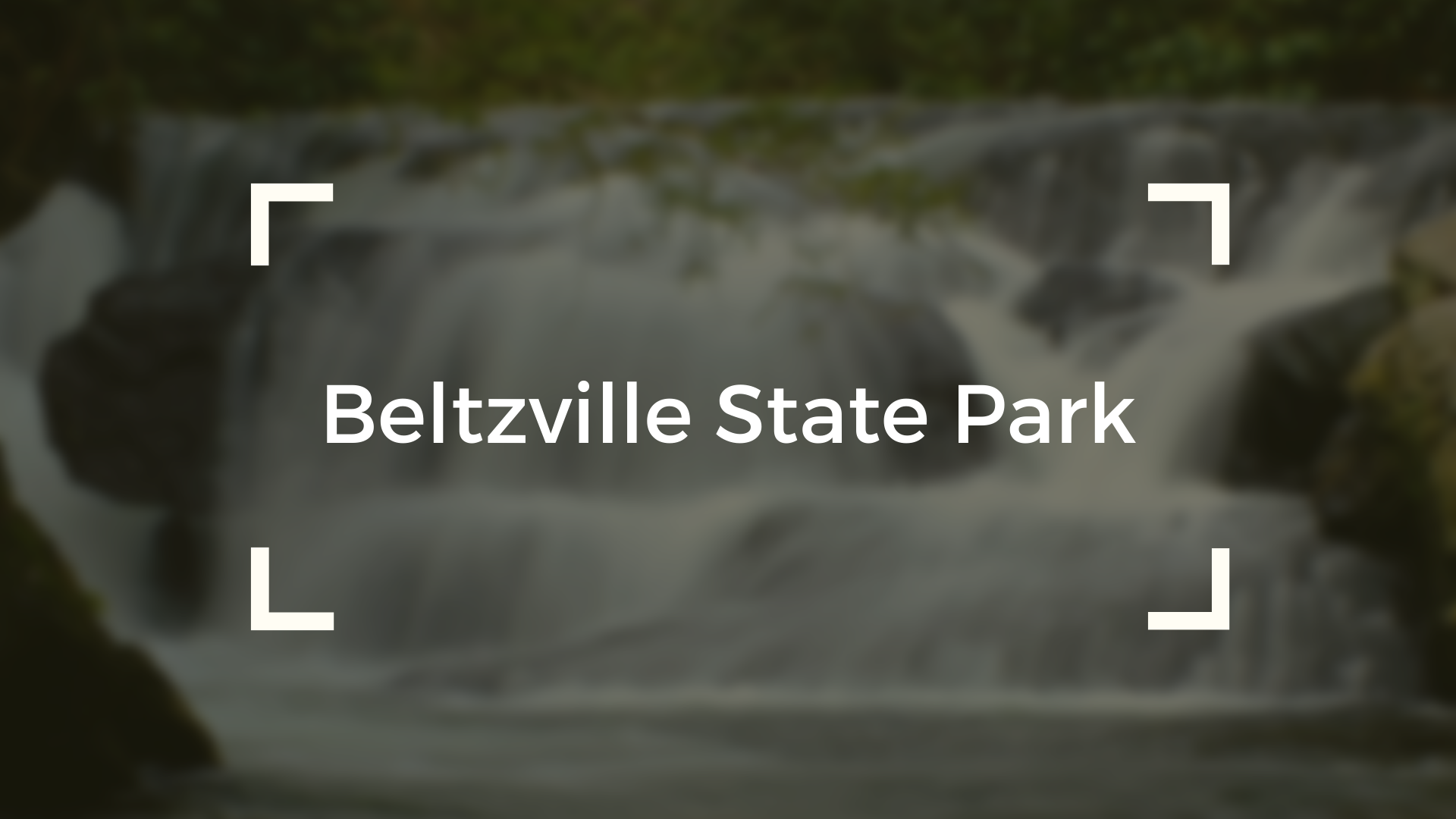 37. Beltzville State Park
One of Pennsylvania's claims to fame is its covered bridges. There isn't another state in the U.S. with more. And some of the most iconic, including Harrity Covered Bridge and Bucks Covered Bridge, are nestled in Beltzville State Park. The park spreads over more than 3,000 acres, with hiking trails, a sandy beach, and picnic areas, too.
38. Seven Tubs Recreation Area
This 500-acre area is one of the most visited spots in the Poconos. It features a host of easy-to-navigate hiking trails, with unique views of natural glacier meltwater pools. Wildflowers make it beautiful, and there's always a chance of seeing native deer and foxes on your walk. Many suggest this is a place for beginner-level hikers, and the wooden bridge at Wheelbarrow Run is picture-perfect.
39. Roadside Pit Stops in the Poconos
Unique roadside attractions dot the various thoroughfares through and around the mountains. Check out an ice sculpture factory at Sculpted Ice Works. Stop for a photo with the giant gorilla statue at Country Junction. Or, visit the Old Jail Museum for a quick tour of a reportedly haunted structure. Outdoor adventures often include these impromptu stops along the way. And roadside oddities can often be the most memorable.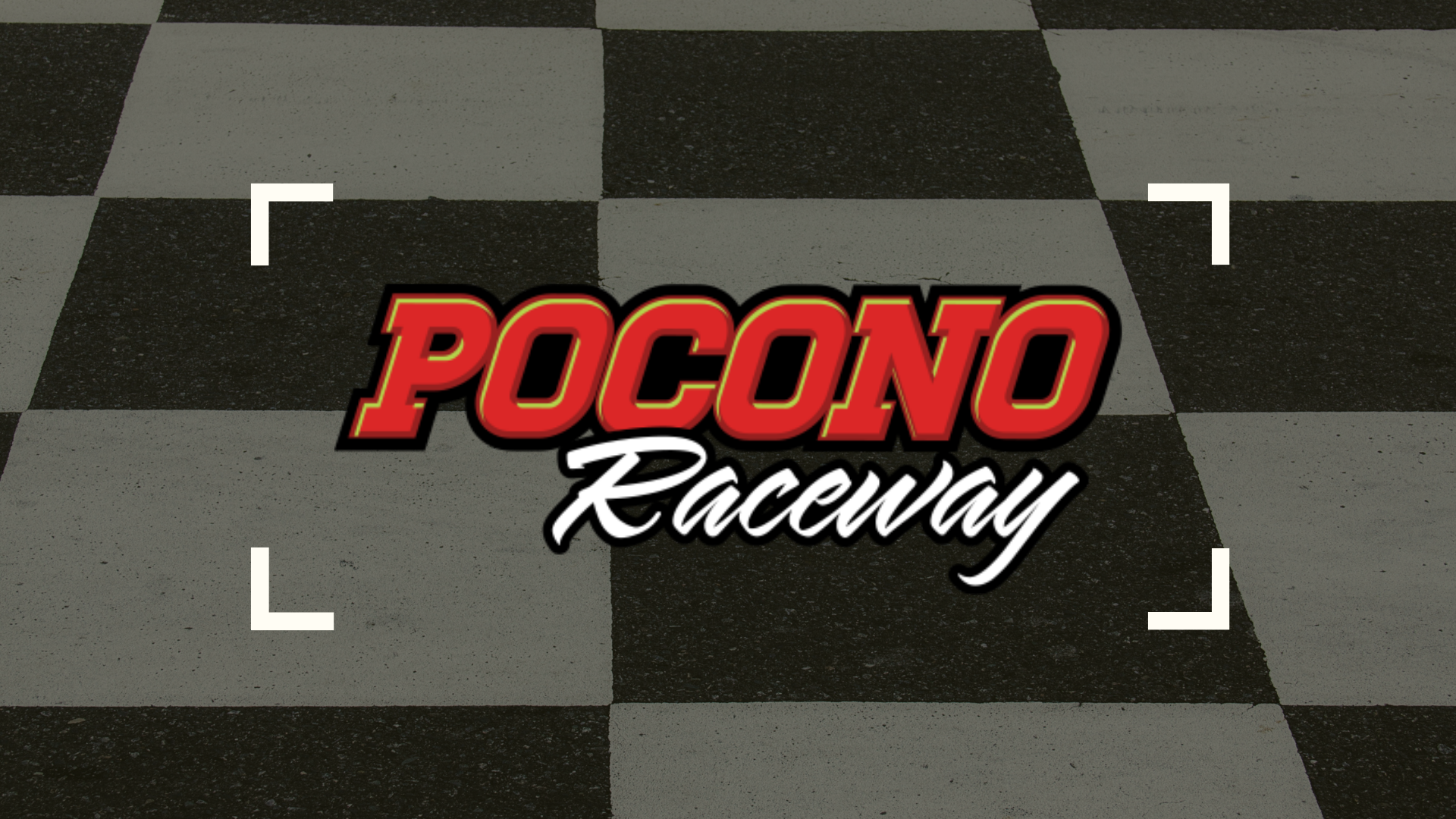 40. Pocono Raceway
Even if you're not a die-hard NASCAR fan, you can have a blast taking in a race at the Pocono Raceway. With vendors, camping, and, of course, racecars, a day here is fun for the whole family! Load up on plenty of sunscreen and bring the binoculars. A day at the raceway can be a thrilling experience, especially for those who have never been.
41. Wally Lake Fest
Exploring the Poconos during the summer months also means you have events and festivals to enjoy. The biggest of them may just be Wally Lake Fest, in the Northern Pocono Mountains. Lake Wallenpaupack is the place to be and, typically, this festival boasts more than 60 fun-filled things to do on the water and in the surrounding communities of Hawley, PA. Boat tours, farmer's markets, live music, food vendors, and crafts are all great ways to enjoy the great outdoors!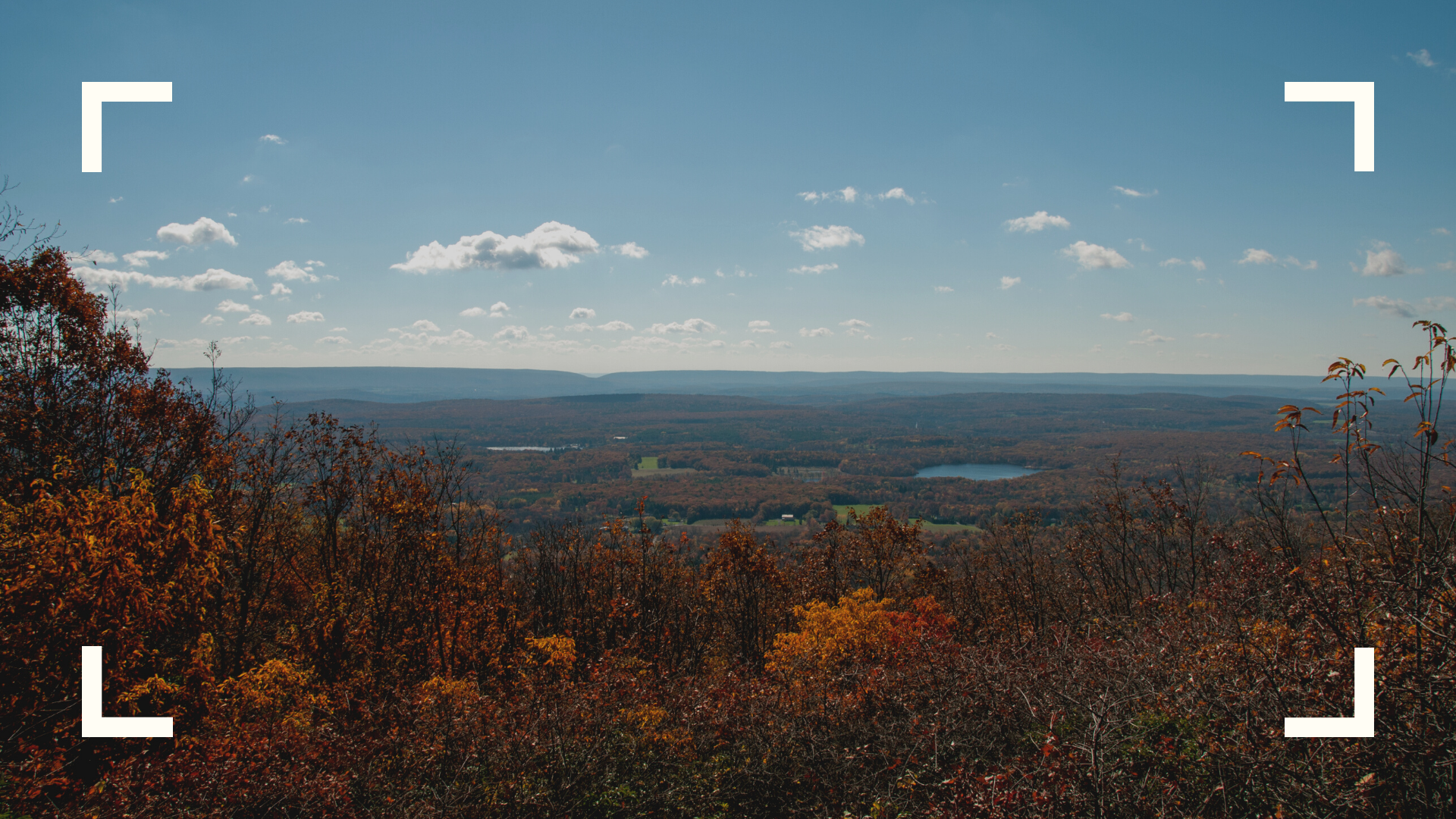 If you need something fun to do outdoors this year, explore everything the Poconos has to offer!