5 Amazing Day Trips To Take From Allentown, PA
Posted by Alex Lopez on Wednesday, March 10, 2021 at 9:00 AM
By Alex Lopez / March 10, 2021
Comment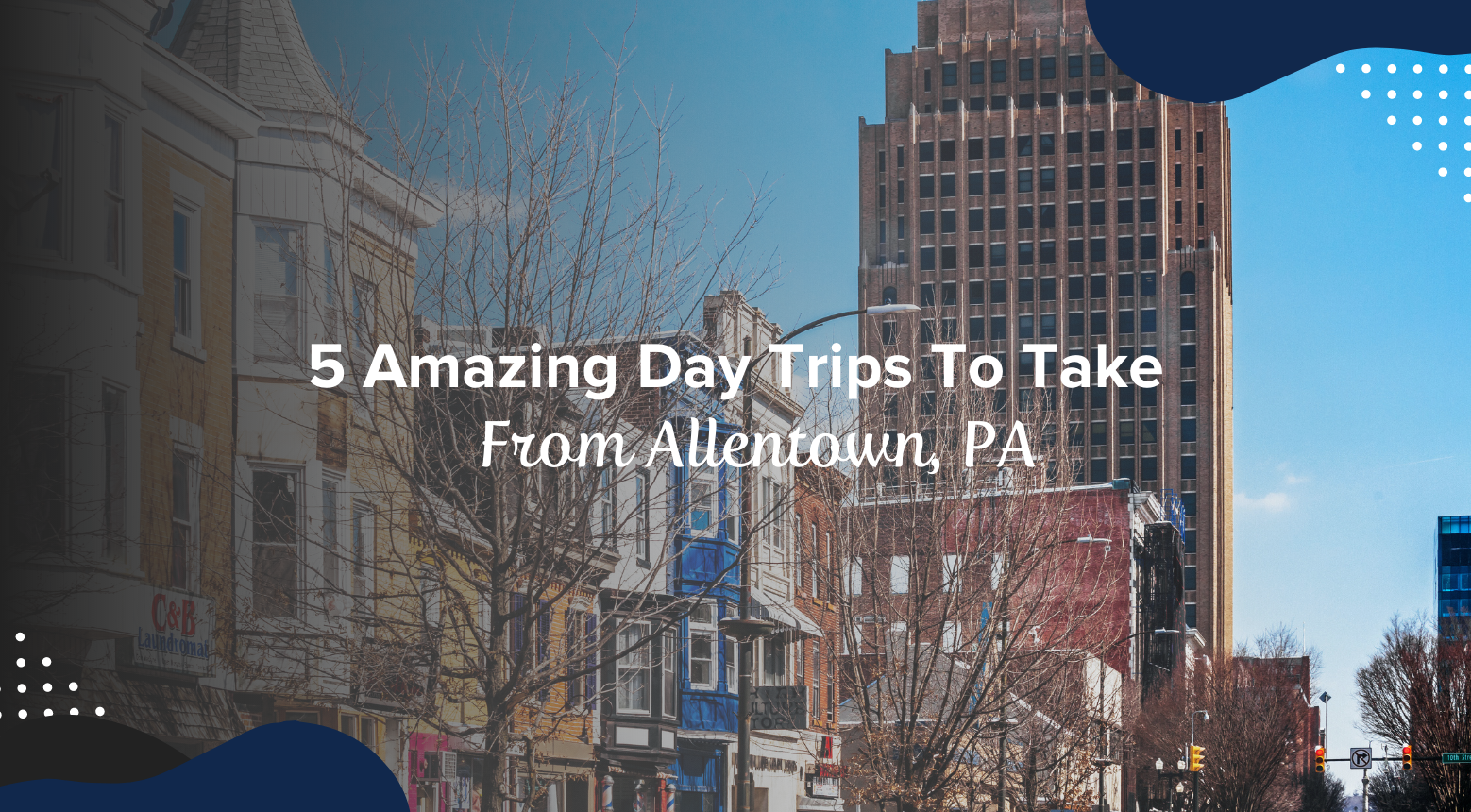 Allentown, Pennsylvania is a great place to live. However, finding new and exciting places to visit with friends and family is always a welcome idea. Day trips are the perfect way to get a little break from reality without having to take off time from work or spend too much money.
If you live in the Allentown area, you're lucky. There are so many great places nearby that would make for a great day trip. Whether you're looking for a place to take the whole family, a romantic get-away, a fun girls' day or guys' day, or even a wonderful place to visit on your own, you've come to the right place. We've put together a list of five fun and exciting day trips from Allentown!
Point Pleasant Beach, NJ
Who doesn't love a good day trip to the beach? Point Pleasant, New Jersey is a beautiful beach that is just about two hours from Allentown. Bring the whole family or escape with a few friends to enjoy some fun in the sun. After you've soaked up the rays and splashed in the ocean, take a stroll down Jenkinson's Boardwalk. You'll find lots of delicious spots to grab a bite or pick up some souvenirs.
The boardwalk also offers tons of fun and excitement. You can ride one of the rides, like the bumper cars, carousel, or Ferris wheel, or win a prize playing one of the carnival games. Point Pleasant is sure to be a welcome break from the daily hustle and bustle.
Hershey Park
Ride the coasters and taste the chocolate at Hershey Park. This amusement park offers 14 thrilling roller coasters including the Lightning Racer, the Sidewinder, Skyrush, and the Comet. You'll also find a water park, rides for the kids, games, shopping, and lots of dining options. And, for the chocolate lovers, be sure to take the free tour of Hershey's Chocolate World. See how Hershey's chocolate bars are made and get a delicious sample! Hershey Park is only about an hour and a half from Allentown, the perfect distance for a little escape.
Longwood Gardens
You can also take a peaceful stroll through Longwood Gardens, which is about an hour and a half from Allentown. This beautiful oasis offers 1,100 acres of indoor and outdoor gardens. Some of the gardens you can wander through include the Wisteria Garden, the Waterlily Display, the Meadow Garden, the Rose Arbor, and the Italian Water Garden. You'll find something amazing to see at any time of the year. Longwood Gardens also transforms into a winter wonderland during the holiday season. You can view specially decorated trees, holiday plants, and a spectacular light display.
Gettysburg, PA
Take a step back in time with a day trip to Gettysburg. After leaving your home in Allentown, you should arrive in Gettysburg after just about two hours. Tour the battlefields and learn about the importance of Gettysburg in the Civil War. After your tour, head downtown and do some shopping or grab a bite to eat. If you want to stay a little later, be sure to schedule a ghost tour or stop by the Majestic Theater for an entertaining evening.
Washington, DC
If you're up for a little bit of a longer drive, consider heading down to Washington DC. DC is about three hours from Allentown, but offers so much to see and do. Bring the family to one of the many museums, many of which are completely free. Kids and adults alike are sure to enjoy learning about space exploration at the Smithsonian Air and Space Museum, learning about the history of our country at the Smithsonian American History Museum, or checking out animal habits, seeing dinosaur fossils, getting a peek at the Hope Diamond, and more at the Smithsonian Natural History Museum.
You'll find that there is so much more to do in DC, in addition to all the great museums. Take a stroll around the tidal basin and visit the Jefferson Memorial, Martin Luther King, Jr. Memorial, and Roosevelt Memorial. Or, walk just a little farther down to the Lincoln Memorial. If you can time your visit right in the spring, you can enjoy all these memorials with a beautiful backdrop of cherry blossoms.
We hope you've found some inspiration after reading through our list of day trips from Allentown. Now that you've read through our ideas, it is time to get planning. Where will you be day trippin' too? Fuel up the car and get ready for your next adventure!