5 Lancaster Farmers Markets You Have To Visit
Posted by Alex Lopez on Monday, February 15, 2021 at 12:43 PM
By Alex Lopez / February 15, 2021
Comment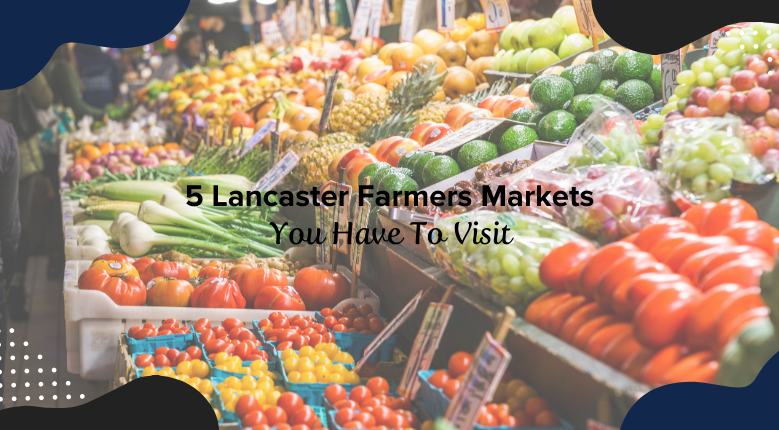 While there are countless reasons to visit Lancaster, Pennsylvania, some say one of the most popular reasons to come are the farmer's markets. Some communities may have one or two occasional markets with locally grown produce. But here in Lancaster, the residents demand more than a roadside stand. Here are five of the local farmer's markets, loaded with fresh goods, artisanal creations, and vibrant community activities. You'll be surprised just how tasty a weekday excursion can be.
1. Lancaster Central Market
The Lancaster Central Market (also referred to as simply the Central Market) is located in the charming downtown Penn Square. Until a few years ago, this farmer's market was actually the oldest municipality-run market in the entire country. With more than 60 local vendors setting up shop three days every week, you're sure to find the best and freshest locally sourced poultry, meats, and cheeses.
2. Lancaster East Side Market
This family-friendly farmers market is held at Musser Park and is an absolute must-visit if you're in Lancaster. Venders and volunteers here take great pride in their mission to offer the freshest high-quality products. There is often live music, children's activities, and skill-share exhibits nearly every week at the Lancaster East Side Market. While you peruse for the tastiest local produce, your little ones can enjoy themselves, too.
3. Lapp's Farm Market
If you're on the hunt for fresh, in-season vegetables and fruits, you have to explore Lapps Farm Market. Conveniently located right in the middle of Strasburg, Willow Street, and East and West Lampeter, tasting the rewards of a good harvest are never too far away. The field-to-table varieties are picked and grown on location. Enjoy sweetcorn, tomatoes, and watermelon during the summer months and crisp apples in the fall. Find holiday decorations, including winter wreaths and freshly cut Christmas trees, too.
4. Lancaster Marketplace
The Lancaster Marketplace is certainly a must-see if local produce and artisanal crafts are in your wheelhouse. This market was originally conceived as a suburban gathering where fresh, all-natural, and locally sourced products could be sold. But it's also the venue for local stand holders and independent small businesses can share their crafts. Find fresh fruits and vegetables, along with cafes, soaps, candles, and more.
5. Brook Lawn Farm Market
Lancaster is also home to a third-generation, family-operated, 70-acre farm with one of the city's most well-known roadside markets. Brook Lawn Farm Market is a convenient place to stop for strawberries, peaches, sweet corn, heirloom tomatoes, and pumpkins. But there are partnerships with other local growers as well, meaning even more fresh produce is often available, like green beans, herbs, and melon varieties.
You can't visit Lancaster without exploring one of the many farmer's markets in the area. And Lancaster residents enjoy always having a venue for fresh, locally grown goods. It makes living in Lancaster that much more appealing. Contact us and find a buyer's agent and begin your house hunting adventure today! You can probably visit a few of these farmer's markets while you're at it, too.