5 Questions You Must Have Answered Before Buying a Home
Posted by Alex Lopez on Wednesday, October 7, 2020 at 2:22 PM
By Alex Lopez / October 7, 2020
Comment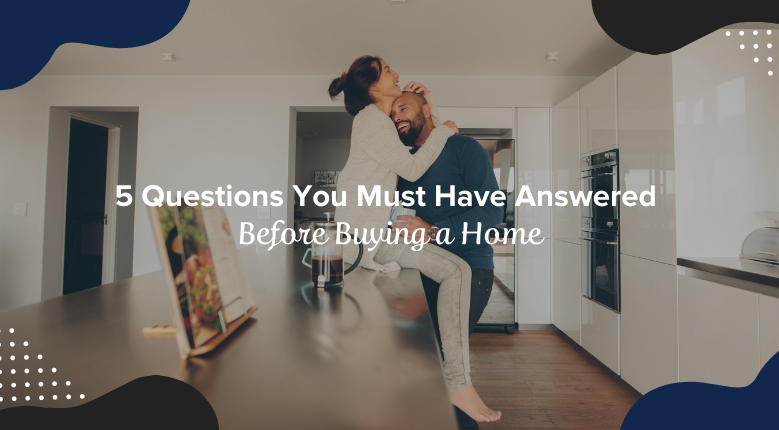 Whether you're buying your first home, or you've been through the process multiple times, buying a home can be stressful. On the surface, it seems like you could simply find a home you like, make an offer, and move in, but there are many more steps involved. When you're discussing your potential new residence with your real estate agent, there are certain questions that you need to get answers to. Homeway Real Estate has the questions that you need to ask to make the transaction as smooth as possible.
How Helpful is Your Agent?
Before we go on with this point, it's important to note that just because an agent is new doesn't mean he or she isn't qualified. In fact, new agents may have plenty of home buying tips to offer.
Talk to friends and family members who have gone through real estate transactions to find out what agents they recommend. Once you've got some names, interview the agents, and focus on their willingness to educate you. The best agents are the greatest educators. We train our agents at Homeway Real Estate to put educating first. It's important that you, the client, understand the buying process inside and out and knows that the agent is going to make it as stress-free as possible along your home buying journey.
What If the Appraisal Comes Back Low?
There are three days that are the most stress-inducing of the home buying transaction, one of them being the day of the appraisal. If you are in a market where there are more buyers than there is inventory, a bidding war can break out which can make the offer price higher than the appraisal.
Talk to your real estate agent about what to do if this is the case. He or she will advise you about your choices between walking away from the deal, covering the difference in cash, ordering a second appraisal, or something different entirely.
What If the Home Inspection Goes Poorly?
Another day that will keep you on pins and needles during your real estate transaction is the day of the inspection. You may love the layout, square footage, and other features of the home. Maybe you've already started visualizing your furniture in the space. But what happens if the home inspector discovers latent defects that your untrained eye didn't catch?
While the purpose of a home inspection is to make sure that you don't buy a home that has serious, underlying foundational, electrical, or plumbing problems, the results can be disappointing. Instead of being in a panic about potential issues that come up when buying a home, have a plan in place with your agent. He or she can help you negotiate concessions from the seller to cover the cost of fixing these problems.
How Old is the Roof, HVAC, and Water Heater?
There are some steps you can take to ensure that you won't be shocked by the home inspector's findings. Being educated about the age of some of the core components of the property can put you in a position to negotiate early on in the transaction.
No one wants to buy a new house then have to replace the roof within a year of moving in, and a new HVAC system can cost $5,000 or more. Knowing the age of some of the more costly parts of the home can help you decide if the transaction is worth pursuing or if you need to keep shopping around. It can also put you in a power position when negotiating with the sellers, as you may be able to get them to lower the asking price so you'll have the funds to make these upgrades.
Make sure that you know as much as possible about the home early in the process.
What Do You Need to Bring to Closing?
The appraisal day was stressful, and the inspection wrecked your nerves. But waking up the morning of closing is probably the most stressful of them all, as the home isn't really yours until the last paper is signed.
Talk to your agent to find out what you need to bring with you to ensure there are no snags this close to the finish line. Most states typically require you to produce ID, proof of homeowner's insurance, and a check to cover your part of the closing cost. Your agent will be able to tell you exactly what to have with you.
Homeway Real Estate is ready to work with you, providing the home buying tips you need to make this stressful process as stress-free as it can possibly be.
View Homes for Sale in Lehigh Valley