5 Tips For Finding The Top Realtors In The Lehigh Valley
Posted by Alex Lopez on Wednesday, December 23, 2020 at 9:00 AM
By Alex Lopez / December 23, 2020
Comment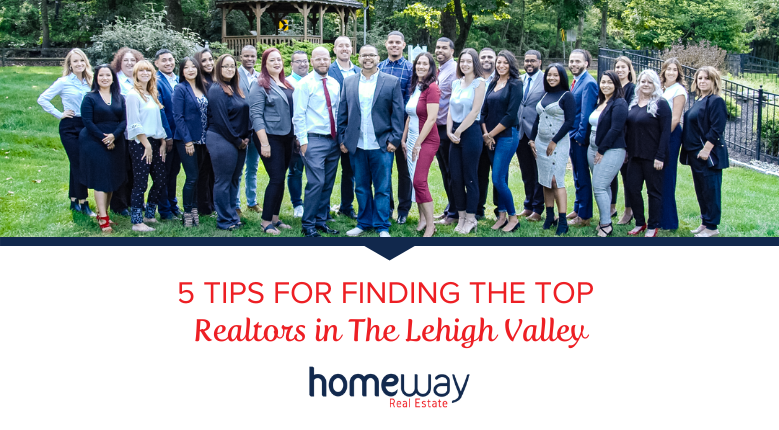 A real estate agent can help you with the monumental process of buying or selling your home. But if the area seems saturated with realtors marketing their services in flyers, posters, and online ads, how can you be sure you're choosing a top real estate professional to work with?
We know that buying and selling a home can already feel stressful, so here are five tips to help your search for a top realtor in the Lehigh Valley.
1. Look for a REALTOR
®
Not all real estate agents are equal. You can easily narrow your search by looking for a REALTOR®, which is a registered collective membership mark specific to a real estate professional who is a member of the National Association of Realtors (NAR).
Membership in the NAR signifies that a realtor has subscribed to its strict code of ethics to clients and customers, the public, and other realtors. These top professionals have dedicated themselves as ethical agents and brokers who advance best practices.
2. Ask Your Network
Your friends, relatives, and neighbors can be a wealth of information when it comes to selecting a real estate professional. They can offer tips on what worked, and didn't work, for them.
Ask neighbors, and even former neighbors, to point you in the direction of the realtors who helped them buy and sell their houses. It's likely that those professionals are skilled with the house you're selling or ones in the price range you're hoping to buy.
3. Interview Potential Agents
Just because you've been referred to a realtor, or because one looks good on paper, doesn't mean he or she will be up to the challenge of successfully helping you buy or sell your house.
It's important to have a conversation with the person you might be working with, and who will have the responsibility of helping you with your home. With carefully chosen questions, you'll be able to determine the quality of potential agents.
4. Find a Localist
If you're hoping to buy or sell a house in the Lehigh Valley, it's beneficial to find a real estate professional who specializes in the area. Localists will know more about the nuances in the market, where to find a house that meets your criteria, and how best to market your house if you're planning to sell. They can even bring their connections to help expedite the process in your favor.
5. Don't Ignore Chemistry
It doesn't matter if you find a real estate agent who came highly recommended, answers every question correctly, and is an expert in buying and selling houses in the Lehigh Valley. If you don't feel quite right starting a working relationship, then you should find another realtor to help you.
Remember, you're searching for someone who will assist you with the emotional and often stressful process of buying or selling a house, and sometimes both. If you're a first time home buyer, your needs will be different than someone who's been through the process before.
Don't settle for just any real estate professional. Homeway Real Estate is a full-service real estate agency with experts who can assist you with buying or selling your home. Contact us today to learn more about how we can help you.