How to Improve Curb Appeal Before You Sell Your Lehigh Valley Home: 5 Simple Ways
Posted by Alex Lopez on Wednesday, January 20, 2021 at 9:00 AM
By Alex Lopez / January 20, 2021
Comment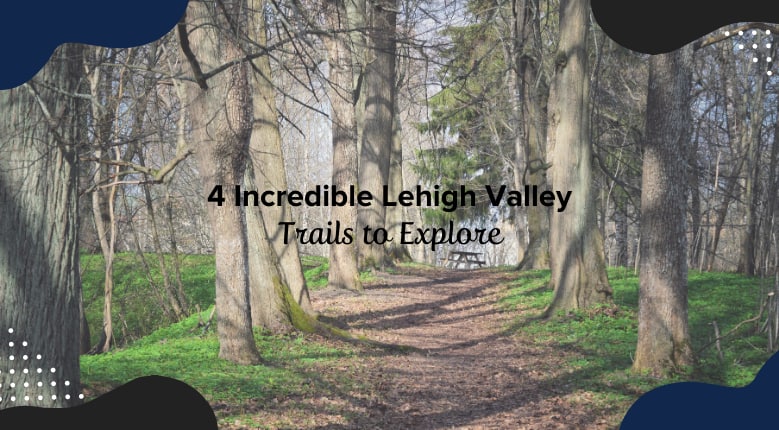 First impressions are important. When potential buyers drive up to your Lehigh Valley house, make sure they can't wait to step inside.
Maximizing your home's exterior will boost its attractiveness from the sidewalk, so it's always worth the small investment and time to refresh the outside of your property.
Here are our tips for improving curb appeal:
1. Spruce Up The Landscaping
Clever landscaping can do a lot to improve your home's curb appeal.
First, to give buyers a clear look at what your house has to offer, cut back or even remove overgrown foliage that might be hiding unique architectural features. Carefully weed and lay new mulch for a clean, fresh look.
If you want to add plants or flowers, keep them to a minimum. You can maximize their impact by framing your front door with small trees or planting in-season flowers to create a cheerful exterior.
2. Improve Exterior Features
Now is the time to give new life to the exterior of your home. With a can of paint, you can easily add a pop of color to your front door and shutters, effectively covering any worn areas while helping your house stand out.
A new mailbox and visible house numbers don't cost a lot of money, but they can be appealing details to potential buyers.
Finally, consider your exterior lighting. New fixtures that provide functional lighting for your entryway can really increase your home's curb appeal.
3. Clear Up Clutter
Take a walk around your house and consider all of the items that you might have lying around your yard, patio, and walkways. Garden features are nice, but make sure they don't clutter your landscaping or make it difficult to navigate the exterior of your home.
You should also find a place to store outdoor grills, children's toys, and excessive furniture. Buyers want to be able to see the potential in your home, so keep only the items that accentuate its best outdoor features.
4. Maintain the Property
The exterior of your home needs consistent upkeep, just like the inside. While your house is for sale, make sure to keep your lawn mowed, leaves raked, and snow shoveled. A freshly manicured lawn is excellent curb appeal!
But maintaining your property isn't just about looks; it's also about safety. Do any needed repairs to your roof, gutters, sidewalks, and railings. When you're done, buyers will pull up to your home and see that it's been well cared for.
5. Clean and Refresh
Your house's walls, roof, and windows might constantly be exposed to the outdoor elements (like dirt!), but for maximum curb appeal, keep them clean and clear.
Sweep your patio, walkways, stairs, and driveway. Clear sticks and leaves from the roof. Paint over dingy or blemished exterior features.
Give the outside of your windows some attention by cleaning them, and you might even consider a power wash to clear natural buildup.
Are you ready to sell your home? We can help you with all the details! Even if you need to add value to it beforehand.