6 Lehigh Valley Memories You Can Make with Mom this Mother's Day
Posted by Alex Lopez on Monday, April 26, 2021 at 9:00 AM
By Alex Lopez / April 26, 2021
Comment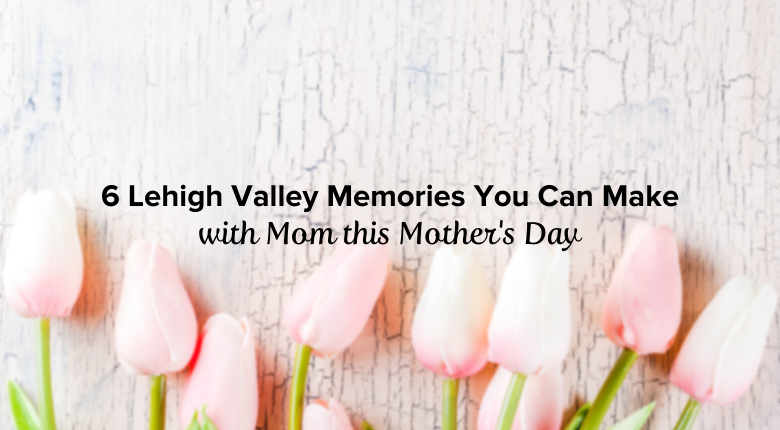 Mother's Day is just around the corner. Don't panic, though. You still have a little time to put together something special, especially if you're in the Lehigh Valley. Today, we'll highlight some of the area's special treats and events that are sure to make mom feel pampered and appreciated. Make magical memories with the mother in your life with one of these Mother's Day activities.
1. Mother's Day Brunch at The Sayre Mansion
Head over to 250 Wyandotte Street in Bethlehem, PA, for a spectacular brunch with mom at Sayre Mansion! Brunch is served at 11:00 AM on May 9th and the cost to reserve your spot is $65 per person. Call ahead to select your menu options, and delectable they will be! Crab cakes benedict, grilled chicken, and mushroom spinach crepes will dazzle mom's palate. Enjoy shrimp or fried green tomatoes, and spoil her with peach almond torte bites, too!
2. Mother's Day at the Lehigh Valley Zoo
Take mom to the Lehigh Valley Zoo either Saturday, May 8th, or Sunday, May 9th, for a fun day with animals. The zoo will have activities and crafts available for the littles to make extra-special gifts. John Rodden will be playing music in the Service Electric Cable TV Sun Deck area. And the Perk Up Truck will be on-site, offering amazing treats! Moms receive a complimentary flower when they arrive, while supplies last.
3. The Mother's Day Concert
On Sunday, May 9th, beginning at 2:00 PM, treat mom to some live music with the Allentown Band. This year's concert will be held along Jordan Creek, in the beautiful Covered Bridge Park. This event is the oldest civilian concert band in the country, with the first-ever concert reported back in 1828. Band membership includes area locals, from high-school-aged to senior citizens, putting on a truly unique performance.
4. Enjoy the Mommy & Me Painting Experience
Beginning Sunday, May 9th at 10:00 AM, you can celebrate mom at Painting with a Twist for the Unicorn Love Mommy & Me Painting experience! Head down to 1515 Lehigh Street in Allentown and only pay $38 per person to spend some quality time with mom and the canvas. All ages are welcome, and children seven years old and up will have the best experience.
5. Easton Wine Project's Mother's Day Brunch
Brunch, family, and wine might be your mom's idea of the perfect Mother's Day! The Easton Wine Project is hosting brunch on May 9th, beginning at 10:00 AM. Located in Easton, at the historic Simon Silk Mill, this relaxing venue is the perfect setting to celebrate mom. Enjoy hand-crafted local wines and a special Mother's Day brunch menu.
6. Mother's Day Brunch at the Hamilton Kitchen
Not only will mom enjoy the amazing brunch menu at Hamilton Kitchen, but she'll get live music, too! The New Standard is a five-piece jazz band that will be playing from 11:00 AM to 2:00 PM on May 9th as entertainment. Mom can have her eggs any way she likes them. And she'll love the hors d'oeuvres, the bennies, and the crepes.
There are countless other brunches available to help celebrate Mother's Day this year. This list offers just a few of the events the Lehigh Valley has to offer. Call ahead and reserve what you can today. Mother's Day is just around the corner, and you still have time to make it extra special.
For more information on making the Lehigh Valley your home, contact Homeway Real Estate!