6 Tips for Finding Your Easton Dream Home
Posted by Alex Lopez on Wednesday, February 3, 2021 at 9:00 AM
By Alex Lopez / February 3, 2021
Comment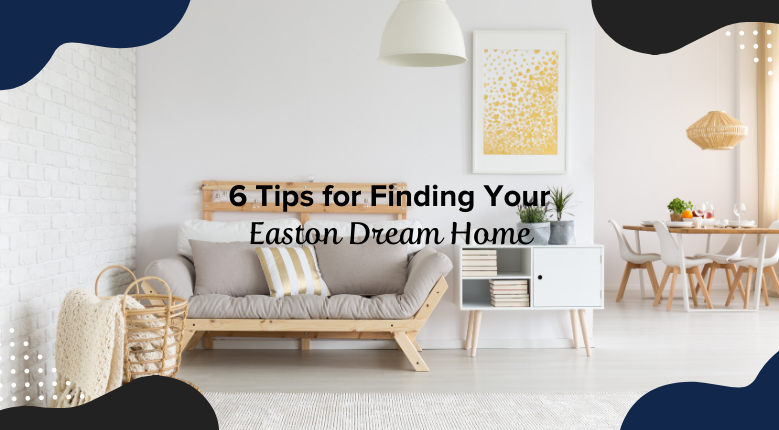 You have financially prepared for this. It's time to start shopping for your Easton dream home. But before you start scrolling through the listings or making calls, there are a few things to consider. You don't want to find yourself in a rushed position. And you definitely don't want to be sold on a home that only kind of meets your needs. This is a huge financial step, and you should walk away with nothing less than your dream home. Here are six tips and suggestions to help you find your perfect Easton dream home.
1. Make Your Preference List Before You Shop
To avoid being sold something you don't want or settle for something less than you need, make a list first. Start with the absolute, dealbreaker Easton dream home perks. How many bedrooms are needed to accommodate your family? Is a full basement a requirement for you? You can then create a secondary wish list of amenities you're hopeful your dream home will have. These features could be a fenced-in back yard or a two-car garage.
2. Know Your Finances & Your Budget
You'll want to have a good understanding of your finances before you consider finding your dream home. You don't want to end up being oversold on a property that exceeds your budget. Be clear about your financial limits. Consider the additional costs of moving, maintenance, and extras, too.
3. Do Your Homework
It's possible you've already made your decision to live in Easton. But it may be helpful to do a little homework on the Easton area. Explore the different neighborhoods. Drive potential commuting distances to experience the morning trip to work. Identify where the schools are and regional parks and recreation. Finding your dream home in Easton also means finding the perfect location and knowing what to expect from the Easton community.
4. Set a Tentative Moving Timeline
Don't get caught in a never-ending home search. It's not uncommon for homebuyers to see really great homes that check off all the boxes, but instead, they choose not to buy. In the hopes of maybe finding a better home or a better deal, people sometimes pass up on what could have been a dream home. To keep yourself on track, set a tentative moving timeline that you can stick to as you browse home listings.
5. Be Realistic About Your Demands
You may have a picturesque image in your mind of what your Easton dream home looks like, with a dream den, a dream backyard, and a dream kitchen. But in real life, your dream home may not have the swimming pool or crown moldings you have pictured. Be realistic about your must-have amenities and wish list extras as you browse listings. If you're too demanding about what your dream house needs to have, you might miss out on a really great opportunity. Instead, stay flexible about some things that maybe you can incorporate later after you buy the home.
6. Work with an Easton REALTOR®
The best way to find your Easton dream home is to begin your house-hunting process with a REALTOR® who knows Easton better than anyone. Having a local professional in your corner can help streamline your shopping efforts, as well. Only visit those homes that meet your needs and budget. And have a partner to help you uncover some of those hidden gem homes and ideal neighborhoods.
When you're ready to find your Easton dream home, the professionals at Homeway Real Estate can help. Contact our agents today to start reviewing listings. Your dream home is waiting.