7 Client Stories and Why You Should Choose Homeway Real Estate
Posted by Alex Lopez on Thursday, December 17, 2020 at 9:43 AM
By Alex Lopez / December 17, 2020
Comment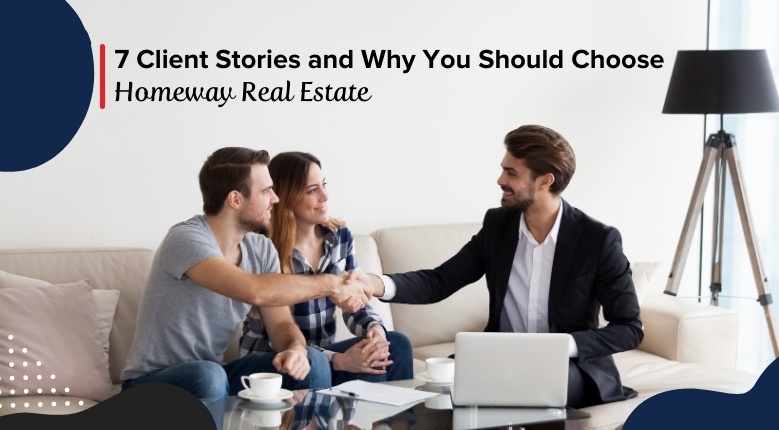 Whether you are looking to buy or sell real estate in Allentown, you have probably seen a massive wave of real estate brokerages that you can work with. While each of them has its own list of benefits for its clients, Homeway Real Estate chooses to let our clients speak on our behalf. Here is a look at some of the incredibly satisfied clients that have passed through the doors of Homeway Real Estate, whether they were looking to buy or sell a home.

Michael Chica
Bought a Home in 2020
Michael and his family were looking to buy their first home during the summer of 2020. Due to work and other obligations, Michael's schedule was "crazy," in his own words. Our agent, Christian Rodriquez used his incredible knowledge of the local market and five-star negotiation skills to help the Chicas find and purchase their first home.

Jorge Eras
Bought a Home in 2020
Jorge had been pursuing his dream of homeownership for more than a year. More than just for himself, Jorge was determined to make the dream of homeownership a reality for his family. Fortunately for Jorge, he met Engels Zapata who had a solution for every roadblock that Jorge and his family encountered on their path to homeownership.

James J
Bought Investment Property in 2020
James wanted to check on real estate in Allentown that could be used as an investment and got in touch with agent Austin Brown. "Austin helped guide this client through their first investment, and created such a strong impression that they are looking forward to buying more rental properties, and have already said they want to work with Austin in the future."

Stephanie Whitaker
Bought a Home in 2019
Stephanie also worked with Austin when she was looking for a new home to purchase. She said she was most impressed by Austin's willingness to go "above and beyond" to help her and her family get into the home that they wanted. Austin did much more for the Whitakers than simply help them find the right home; he went as far as to help them with negotiating their mortgage to ensure that they could get exactly what they wanted for a price that they could afford.

Kac
Sold a Home in 2018
Finding a realtor that can help you find the right home to purchase is certainly important. Equally as important is finding a real estate brokerage that can help you sell your home. In 2018, Joshua Brown helped this family do just that. Knowing the selling process is paramount in these transactions, and Joshua, along with the rest of the Homeway Real Estate team knows it well. He helped his client maximize their profit while being incredibly attentive to their needs throughout the process.

Behky
Behky was a first time home buyer that also worked with Joshua Brown. She acknowledged early on that her budget was "limited" but still wanted to pursue homeownership. Through constant communication with his clients, Joshua did everything he could to help Behky experience less stress than she experienced in her first home purchase. Joshua also used his expertise as a negotiator to get Behky the home she wanted for a price that she could afford.

T Salasky
Sought Consulting Advice in 2019
Not everyone is ready to buy or sell a home when they contact us, and that's OK. Our team of friendly agents is ready to offer advice, just like T Salasky received from Sergio Zamora. Due to some issues with a credit report, T wasn't fully prepared to purchase a home when he contacted our office. Fortunately, Sergio was able to offer much-needed advice and get T on the fast track to credit recovery and pursuit of homeownership.

Whether you're looking to buy or sell a home, invest in property, or simply need some advice about how those processes work, our team at Homeway Real Estate is prepared to help you, just like we have countless clients in the past. Give us a call today at 610-816-0646 or email us at [email protected].