7 Key Trends Expected To Shape Real Estate in 2021
Posted by Alex Lopez on Friday, April 16, 2021 at 9:00 AM
By Alex Lopez / April 16, 2021
Comment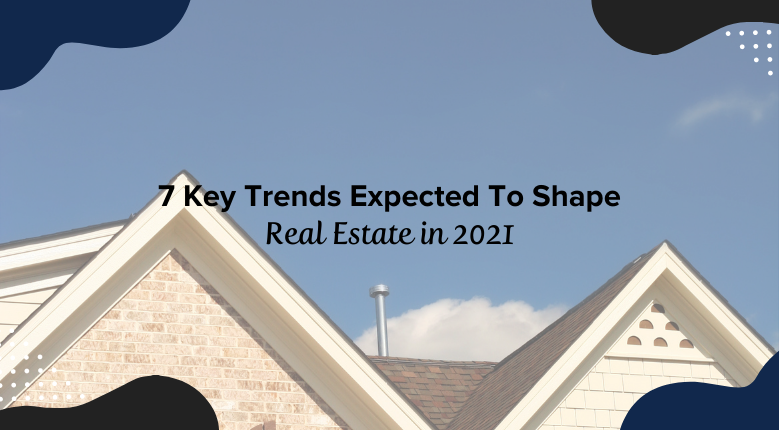 If buying or selling a home is on your list of changes to make in 2021, you might be wondering what the real estate market looks like in the post-COVID-19 world. While more people are staying home, others are also changing their home setup, either for more space, a relaxing staycation environment, or a focus on remote work. Agents across the United States weighed in for an end of Q4 survey from the real estate experts at HomeLight, pointing to some of the seven key real estate trends that are shaping the market in 2021.
Low Mortgage Rates Increase Demand
Across the country, record-low mortgage rates are creating a situation where people are urgently buying homes. In fact, in Q4 2020, 97 percent of agents said that low mortgage interest rates were boosting buyer demand in their markets, up from 70 percent in Q4 2019. In response to low mortgage rates, 68 percent of agents saw renters speed up their plans to purchase a home, while 66 percent said current homeowners are trading up faster, and 46 percent said older adults were downsizing sooner.
Remote Work Spurs Moves
Another factor influencing home purchases is a move to working from anywhere. Some people are opting to move to warmer climates or to purchase a second vacation home to spend their time. In the survey, 14.5 percent of agents said that the shift to remote work will have the biggest impact on the real estate market in 2021.
Seller's Market
In late November 2020, 92 percent of agents nationwide reported a seller's market — limited supply and higher prices — which is unchanged from the previous quarter and up considerably from 48 percent in Q4 2019. A demand for homes is unlikely to slow in 2021 as Americans have more flexibility about where to work and live.
Bidding Wars
Bidding wars are the norm in a seller's market and in Q4 2020, 38 percent of agents said that bidding wars were at their peak, a 4 percentage point increase from Q3. Meanwhile, 46 percent reported that bidding wars were on the rise in their markets.
Renters are Ready to Buy
Spending months at home and having fewer expenses due to limited travel and dining out is inspiring renters to switch to owning their own homes. In the survey, 75 percent of agents said that they were seeing renters speed up their plans to buy a home at the end of 2020 and that is expected to continue in 2021.
Sellers Are Expected to Move When a Vaccine is Available
A readily available vaccine will help the world return to a sense of normalcy, and half of the top agents in the survey believed that this would also affect home sales and showings in 2021. In 2020, virtual home showings were the norm for social distancing safety, but a vaccine could mean a return to in-person showings.
Prices On The Rise
While winter is typically a bit of an off-season for real estate, nearly three-quarters of agents in Q4 2020 reported that home prices were on the rise in their markets as a result of strong demand for homeownership. That means that buyers may want to hold off and sellers can take advantage of this hot market.
Whatever your real estate goals are for 2021, being aware of some of the trends can help you make an informed decision about your next move. When you are ready to consider your next move, let Homeway Real Estate be your guide!