7 Real Estate Horror Stories That Could Have Been Avoided With an Agent
Posted by Alex Lopez on Wednesday, July 6, 2022 at 10:00 AM
By Alex Lopez / July 6, 2022
Comment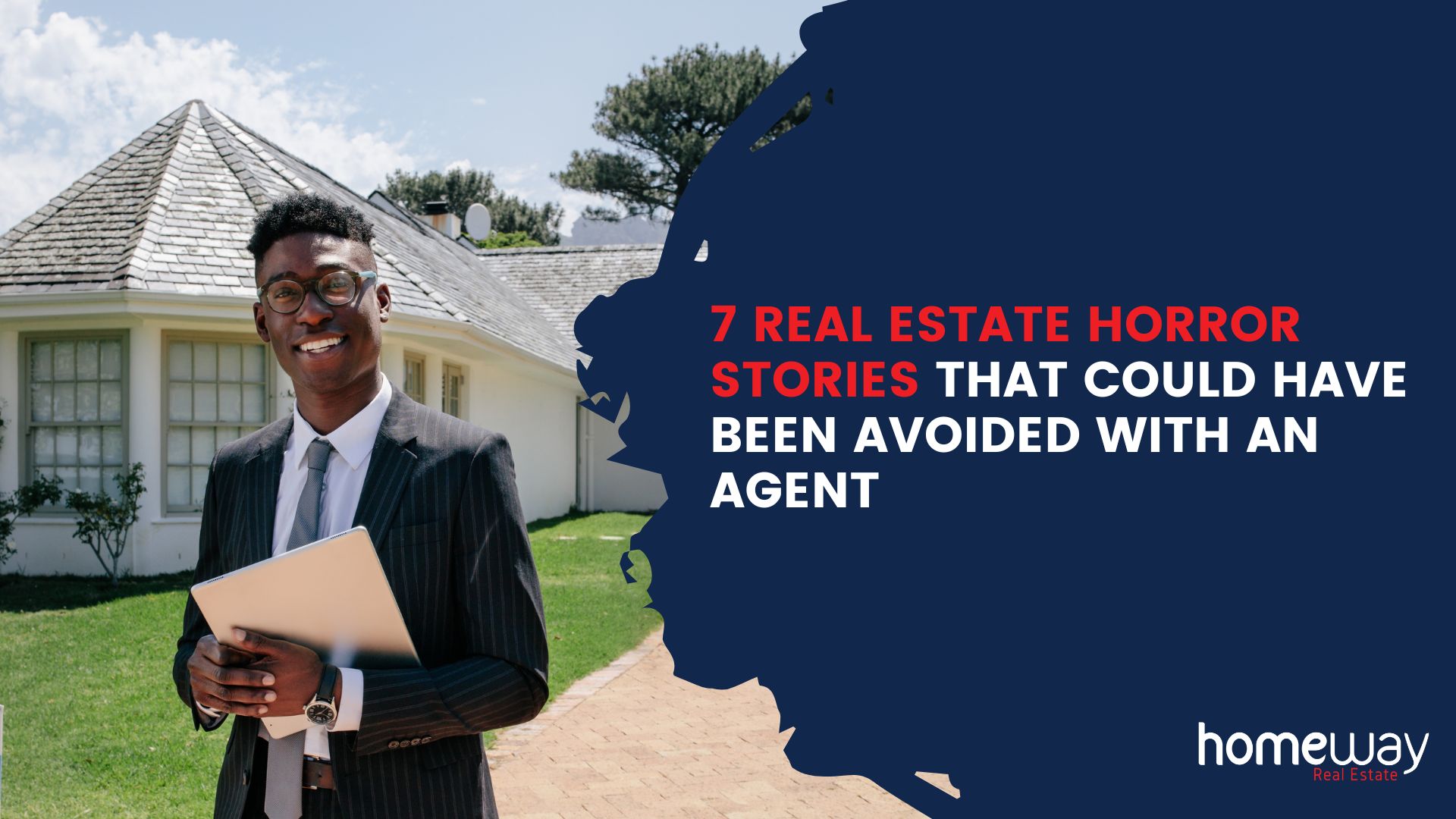 You might be thinking that with a real estate market this hot, you don't need a real estate agent to sell your home. Think again. Now more than ever, anyone looking to buy or sell a house in the Lehigh Valley needs expert representation. Negotiations are tougher. Deals happen faster. And the complex layers of paperwork are still challenging. Having a real estate agent partner in your corner ensures the most seamless of transactions. You won't be able to avoid every hiccup or issue with the buying process. But you will, however, definitely avoid these examples of real estate horror stories that could have been avoided with the right agent.
1. The Hovering Seller
In one 'For Sale By Owner' real estate horror story, the homeowner thought it would be a piece of cake to sell his house. He was careful to clean around the house and manicure the yard. And with his sign out front, he started getting calls asking for convenient times to see the home. He was so eager and excited that one of these showings would translate to an official offer. But he made one critical mistake that turned off buyers. He stuck around during showings.
Acting like what he thought was a good real estate agent, he followed potential buyers from room to room, pointing out features of the home and added storage options. He thought he was being helpful. No offers came through. His hovering nature had been a turnoff.
Lesson Learned: Having a real estate agent demonstrates to buyers that you're serious about selling. And the right agent will chaperone showings the right way, without hovering, but providing a layer of professional assistance, so buyers feel comfortable entering into the transaction.
2. The Overpriced Listing
In another real estate horror story, one couple decided to put their home on the market themselves, just to see what kind of offers came in to buy. But making another key FSBO mistake, the couple intentionally overpriced their property, thinking it was a smart move. With so many homes selling in their neighborhood, they were confident the offers would start coming in soon. But instead of being a savvy decision, overpricing their listing only deterred potential buyers altogether. People weren't even considering their home.
Lesson Learned: Real estate agents are professionals who understand the local market and can help sellers put an aggressive yet realistic price tag on their properties. From market analysis to compensating for the home's condition, an agent can help you list with the best price that attracts buyers and financially meets your needs.
3. Nosey Ned Rummages Through the Cabinets
Another FSBO nightmare you'd like to avoid involves the "nosey Ned." A couple in Oregon shared their real estate horror stories. They took the FSBO route in an attempt to save some money. The husband and kids went out for the day so the wife could host an open house without distractions. She greeted guests at the door and allowed them to tour the property themselves. She was careful not to hover, like in the last horror story. But in this tale, something worse happened.
A man had come to view the home, and just as she did with the others, the wife greeted him, pointed him in the direction of the home's interior, and welcomed him to look around. It wasn't long before the wife realized this man had practically disappeared. When she went to check on his whereabouts, she found him in the kitchen, literally rummaging through the drawers and cabinets. He quickly bolted from the home upon being discovered. And sure enough, the wife came to the awful realization that he hadn't been interested in the property at all. In fact, he had beelined to the medicine cabinet in the bathroom and made off with the family's prescriptions.
Lesson Learned: There are scams and unsavory characters out there. Having an expert Lehigh Valley real estate agent in your corner means you have someone who can help weed out the unserious buyers and avoid criminals and scams.
4. The 'Creative Investor' Offer
This FSBO tale out of Colorado is a doozie. This seller, like the others in this collection of real estate horror stories, thought FSBO would be cost-saving. Unfortunately, it would be a decision that would actually cost him. And it was the aggressive and manipulative buyer that this seller hadn't been prepared to face.
The seller was approached by a buyer who called himself a "creative investor" who offered to lease the man's home for a period of five years. Then, this investor of sorts would agree to buy the property at a much higher price. And the seller, doing the math, realized by taking this offer, he'd have an extra $500 each month in cash flow and would then sell the property above market price. It sounded like an incredible deal, right? There was fine print allowing this "investor" to sublet the property. And for five years, the seller would essentially lose complete control of his own property.
Lesson Learned: Having the right real estate agent partner means having a savvy expert who can spot a bad offer and ultimately help you dodge a nightmare contract.
5. The Bad Appraisal
There are some details the average buyer or seller will not likely know about the process, including the appraisal. In this example of real estate horror stories, a woman had listed her beautiful townhouse FSBO. And it wasn't long before she had an offer on the table with buyers who also happened to be financing with a VA loan. What this seller wasn't counting on was the inexperienced appraiser who massively undervalued her property. Not only did that deal fall through, but that substantially below market value appraisal stuck with the property for every other VA loan candidate thereafter.
Lesson Learned: Real estate agents understand the market and lending requirements, too. They can guide your efforts when you're listing to address appraisal concerns, VA loan guidelines, and in attracting conventional loan buyers, as well.
6. The Bully Buyer's Agent
When you list your property as FSBO, you're on your own for everything, including negotiating with buyers' agents. One man, unfortunately, found out the hard way how uncomfortable and difficult it can be to contend with negotiations. This man opted to sell FSBO with his rehab property. And as he described, the buyer's agent could "smell his inexperience" almost immediately. He went on to say the agent practically bullied him through the entire buying process. He was forced to make several repairs to the property and negotiate off of the original listing price. And just when he thought he was through the worst of it, he took yet another hit when the property appraised below the asking price.
Lesson Learned: When you work with a real estate agent, you have a representative who knows the negotiation dance and can represent your interests on your behalf. They can guide you to know what repairs make sense when negotiating the listing price is favorable and when to walk away from an unreasonable set of contingencies.
7. Key Takeaways from These Real Estate Horror Stories
People walking through your property and stealing things is a real phenomenon. Scam offers are presented every day. Bully buyer's agents will do whatever they can to get the best deal for their clients. And homes sell for far less when there isn't a professional representing your interest during negotiations. The key takeaway and real estate advice here is that no matter how lucrative the local real estate market is, it's always best to work with an expert who can help. From marketing your home and property and finding the right buyers to negotiating deals and helping with paperwork, the right real estate agent can be your best option for a seamless transaction.
Before you take any steps toward an FSBO real estate horror story of your own, let the Homeway Real Estate team be your guide. Contact one of our Lehigh Valley experts to ensure you avoid these nightmarish real estate tales and have the most positive home buying experience.