Are Single Story Homes for Sale in Lancaster County PA the Right Choice for Me?
Posted by Alex Lopez on Tuesday, January 18, 2022 at 1:14 PM
By Alex Lopez / January 18, 2022
Comment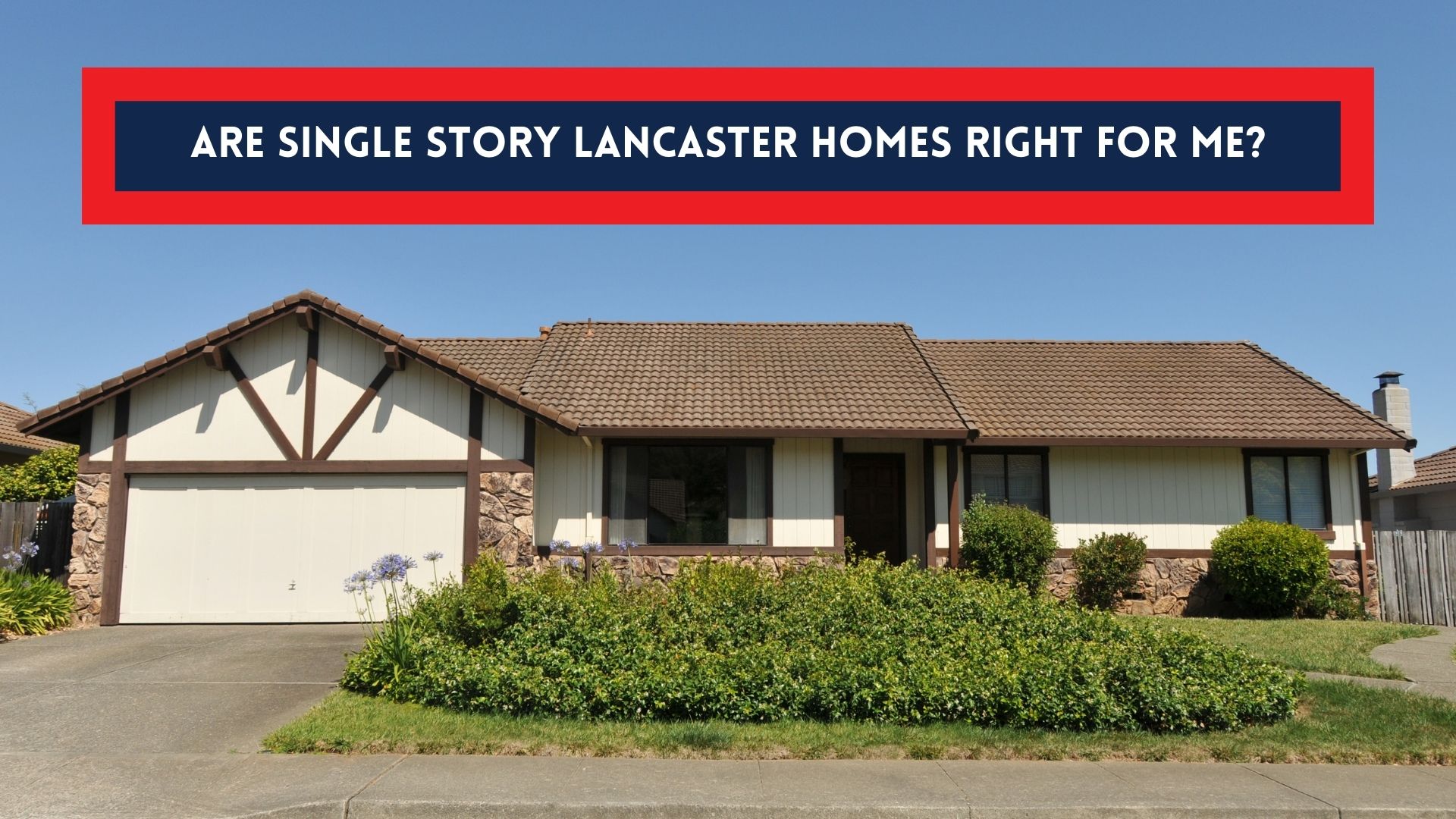 As you begin your house hunting adventure, you're overwhelmed with all the different home styles available for sale in Lancaster County, PA. Victorian, ranch-style, contemporary, and Cape Cods have all caught your attention with their unique designs and character-rich features. But one glaring home aesthetic is leaving you undecided. Should you stick with a single-story home or explore second and third-story options?
There are plenty of benefits of moving into a single-story house. But to really know if the ranch-style homes in Lancaster County are right for you, these are the home amenity questions you need to ask yourself. How you answer these feature-based questions will help you determine what you need most in a new home. These values will ultimately help you decide if the single-story Lancaster home is going to be your dream home.
Do You Need More Square Footage of Living Space?
The single-story home tends to offer more living space in terms of square footage availability. Even if the ranch-style home seems smaller than those second and third-story options, it's the single-story house that's going to feel more spacious. There is no wasted space on stairways or secondary HVAC units. And the single-story design typically presents options for an open floor plan.
Are You Looking for an 'Aging in Place' Home?
For many homebuyers, the next home purchase is intended to be the final home purchase. If you're looking for an "aging in place" option, ideal for retirement living, the single-story home is the best fit. Not having stairs to climb and having a first-floor laundry room can seal the deal for those interested in finding a Lancaster home to buy. And it's these single-story homes that tend to be the best fit structures for those who intend to age in place, for safety, cost, and maintenance, as well.
Are Home Maintenance and Cleaning Costs a Concern?
If the cost of ownership is a concern for you during your home buying process, the single-story Lancaster County home is the best choice. Washing windows is easier when you don't have to climb a ladder. Servicing one HVAC unit every year is cheaper than servicing two. And these considerations can translate to reduced maintenance costs over time.
Is Safety a Priority in Your New Lancaster County Home?
Each home is unique in its condition. So, some Lancaster County houses for sale might have more safety issues than others based on condition alone. But, in general, if overall safety is a priority for your new home purchase, the single-story home comes out ahead. For starters, without steps, there is reduced fall risk for residents. Because there is only one floor, fire escape routes are easier to access. Escaping from an intruder from a second floor can be impossible, too. So, while you certainly don't want or expect burglars and fires, you might sleep a little sounder in a single-story home with better escape options.
Does Energy Efficiency Matter to Your Home Buying Decision?
Because one-story homes typically have fewer rooms, they tend to be more cost-effective to heat and cool. The larger, two and three-story homes will usually require secondary units for temperature regulation. The utilities in a larger house will always be more expensive than the smaller, single-story designs, too. If energy efficiency matters to your home buying decision, the single-story Lancaster home is your best bet.
Are You Interested in Having a Quiet Home?
If you want your new Lancaster County home to be quiet, the single-story house design is ideal. Sound and noise-canceling efforts are maximized on one level much easier than they are on homes with multiple levels. Larger, taller structures tend to just be noisier with house "breathing" and expected shifting in place over time. Having a single-story home also means not contending with footsteps, creaking floorboards, and upstairs noises.
Do You Want Free Reign to Change Designs?
Typically, if you intend to remodel your new home, those larger and multi-story designs will be more expensive to change up and cost more to redesign. Load-bearing walls can't be moved, for example. But in a single-story home, the design options can seem endless, with opportunities to create open floor plans, add on additional rooms, and expand upwards, if necessary.
Do You Want the Cheapest Purchase Price?
As you're out house hunting, you'll want to be mindful of your budget. And purchase prices for homes right now are all over the board, meaning you'll likely find something within your ideal range. However, if affordability matters most to you, sticking with the single-story or ranch-style homes will often present lower price points than their multi-story, much larger counterparts. The single-story Lancaster County home is just going to cost less because there are fewer materials in the structure, as well. Building a new ranch versus a contemporary multi-story is just going to be cheaper because there's less lumber, fewer shingles, and reduced labor.
To know if a single-story house for sale in Lancaster County is right for you, review how you answered these key questions. They will help you decide what you value most in a new home and can streamline your shopping process to only those that fit those values.
And when you're ready to start seeing homes in person, let the Homeway Real Estate professionals take care of everything! Begin browsing our listings now and contact us to start scheduling tours in Lancaster County!