Buying vs. Renting: What Makes The Most Sense For You?
Posted by Alex Lopez on Wednesday, November 11, 2020 at 1:00 PM
By Alex Lopez / November 11, 2020
Comment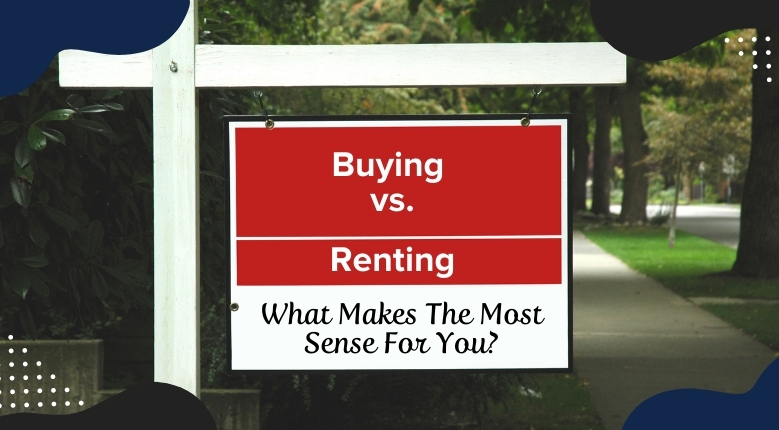 For most people in Allentown, owning a home is the most significant achievement. Well, this notion is not far from the truth. Buying a home in Allentown is a long-term investment and something you can boast about. However, there are many people who are currently renting and wondering why buying a home may be a better option. Depending on several factors, if you're renting, buying might be a better alternative. By taking into consideration these factors, you will make an informed decision. Here are the five questions you need to ask yourself before you decide to continue renting or buy your first home.
Which Option Can You Afford?
Whether you are renting and buying a home, you will encounter significant financial obligations. The question is, which option can you afford? Before you rent a house, you will incur some upfront costs. These costs include moving charges, non-refundable deposits, first and last month rent, and security deposits. The recurrent costs for renters include laundry and utility fees, renters insurance, pet rent, and monthly rent.

There are definitely some upfront costs that Homebuyers incur, however, we believe the long-term benefit is better. These costs include insurance, property taxes, homeownership and appraisal costs, earnest money, and loan down payment. The recurrent charges you will incur when you buy a home are loan repayments, maintenance, utilities, insurance, and property taxes.

Once you are aware of the expected costs in both options, the next thing is to assess your financial capability. So, which option can you afford you to pay in the initial stage and the future? The first thing to consider is your savings. Is it enough to buy a home? If not, have you looked into any down payment programs? There are various programs that help first time home buyers get into a home and begin building equity. Also, check your loan limit with your bank. The first step is getting pre-qualified. If you're looking to do that and see how much you truly can afford, it's completely FREE, so get started here.
What Are Your Family and Career Goals?
Your short-term and long-term goals will impact your decision to buy or rent a home. Do you anticipate a career change or job transfer in the near future? Are you planning on having kids? If you are in a stable career, buying makes more sense than renting.

If you have plans to have a large family, you should consider the kind of space you want them to live in. You could customize and improve your home to fit your family's needs if you own the place. A rented house, on the other hand, might not offer the benefit of home improvement. But regardless of the option you choose, make sure that your home is safe and comfortable for your family.
What is the Current Situation in the Housing Market?
You should check the situation of your area's real estate market before you decide to buy or rent a home. Study the real estate predictions and trends in the region. What is the appreciation rate for homes? If house prices in the area are rising quickly, purchasing a home makes more financial sense than renting. Also, check what current mortgage rates are for loans. We've seen some historic lows for mortgage rates occur in 2020 and it has made it a much more affordable entry for new homeowners. If you want to talk deeper about the current state of the real estate market in Allentown, give us a call at 610-816-0646.
What is Your Preferred Geographical Location?
Even if you are financially capable or stable of owning a home, you need to consider the geographical location. Your neighborhood can significantly affect the safety and comfort of you and your family. You might be forced to settle in a locality because your workmates or friends are living in it. But, is it the place you want to stay for the rest of your life? Does the area appeal to you? If the place does not match your tastes and preferences, then do not invest in it. Buying a home is a huge investment so make sure the place you purchase meets your current and projected standards.
Are You Prepared for Responsibilities of Homeownership?
Homeownership comes with a set of responsibilities, but don't let that scare you. Unlike in a rented home, you are in charge of the home's repairs and maintenance. When systems break down, you will be required to look for service providers to fix them. Do not also forget that maintenance and repair works cannot be insured and so you have to cover the cost from your pocket.

If you have plans to lease or purchase a residential property in Allentown, the above tips will help you make an excellent decision. The bottom line is to choose the housing option that will make your life better. Renting or buying a home in Allentown is a great idea because it is a great place to live.