What Are Closing Costs in Pennsylvania
Posted by Alex Lopez on Saturday, November 20, 2021 at 9:00 AM
By Alex Lopez / November 20, 2021
Comment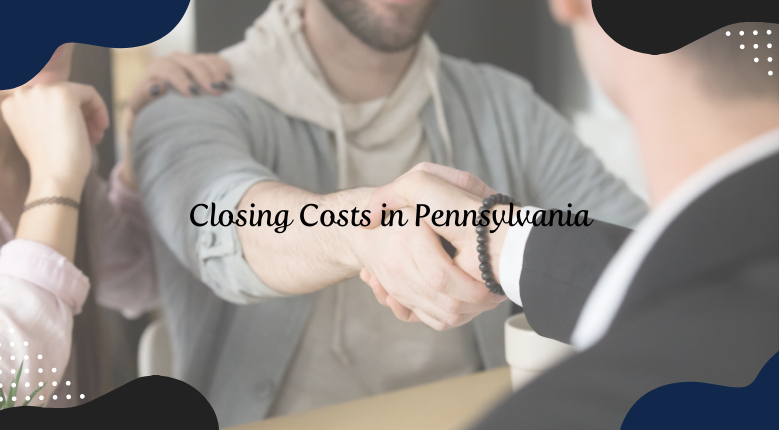 There's more to buying a new home in Pennsylvania than the purchase price alone. And if you're ready to enter into an agreement for a home purchase or sale, it's important that you know what additional costs to expect so that you can budget appropriately. Both the buying and selling parties will be held responsible for some of the expenses associated with closing on a home. And these additional expenses are often referred to as closing costs.
It can be frustrating to realize just how many extra charges are involved with a real estate transaction. However, these closing costs are necessary and can help guarantee the legal property exchange of ownership in a way that protects both the buyers and the sellers. Today, we'll highlight what closing costs you can expect with your home-buying journey.
What Buyers & Sellers Need to Know About Closing Costs
No one likes unexpected expenses. But if you aren't anticipating the closing costs or are unable to plan ahead, you might be caught off guard by the full cost of buying or selling a home. Luckily, in Pennsylvania, your real estate professional is required to provide you with a statement of estimated cost and return. This document provides the buyers and sellers an estimated closing cost.
If you're the home buyer, this statement can help you predict the budget for the total amount you are likely to need, in addition to the home's down payment, to close on the house. The closing costs are important to sellers, as well, because they offer insights in calculating potential profit from the sale of the home minus the applicable fees and expenses.
Average Closing Costs
Closing costs will vary by state. It's important to know that the average closing costs in Pennsylvania rank as some of the country's highest after taxes.
Typically for a buyer, closing costs can be about 5% to 6% of the home's value.
In Pennsylvania, the average closing cost before taxes is roughly $4,000. After taxes, closing costs can average around $10,000. Overall, you can expect your total closing costs to range between $6,000 and $15,000, depending on the actual value of the home and region of Pennsylvania.
Common Expenses to Consider
To help you prepare accordingly, here are a few of the fees you can expect to pay as the buyer of a new-to-you home:
Appraisal Fee (averaging $600)
Courier Fee (averaging $25)
Closing Protection Letter (averaging $125)
Deed Transfer Tax (Buyers and sellers will typically split this fee 50/50, though it's dependent on the sales contract. Generally, it costs 1% of the home's sale price, and varying municipalities charge an additional 1%.)
Title Insurance (The costs associated with title insurance vary based on the house you want to buy and are also determined by the PA Department of Insurance.)
Per-Diem Interest (This represents the interest on your loan from the closing date to the last date of the month.)
Prorated Property Taxes (These are calculated and applied, allowing you to pay taxes on the number of days you will own the property.)
Mortgage Lender Fees
Commissions
Prepaid Homeowners Insurance
Broker / Transaction Coordination Fee
These fees represent some of the most common across the average home-buying transaction. But, of course, not all fees apply to everyone, and alternatively, some property exchanges have additional fees. If you represent the selling side of the process, you can expect your portion of the closing costs, too. These include document preparation, home warranty, realtor commissions, brokerage services, seller contributions, and mortgage payoffs.
If you have questions about your buying or selling journey, it's essential to work with your real estate agent professional to fully understand the closing costs specific to your transaction. Your agent can set the expectation with you and even assist in structuring an offer. Homeway Real Estate is a local, full-service real estate agency and can be your trusted partner throughout the journey. Explore our website further to learn more and see how our team of professionals can help.