Curious Questions to Ask Your Real Estate Agent
Posted by Alex Lopez on Wednesday, November 25, 2020 at 9:00 AM
By Alex Lopez / November 25, 2020
Comment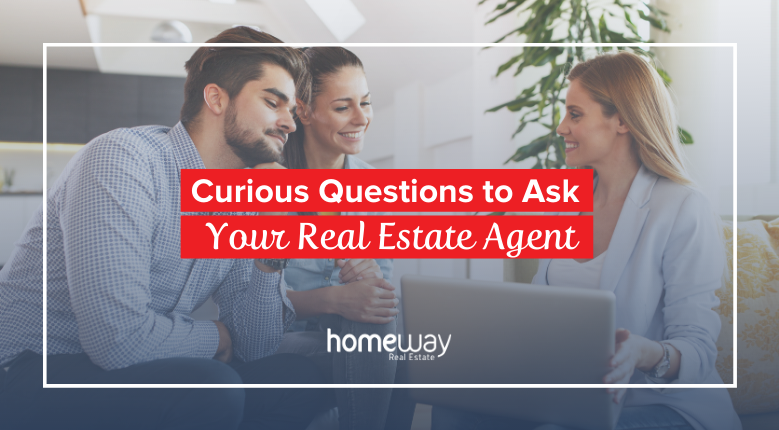 Selling your home is a big deal, and you want a real estate agent who will treat it with all the importance and care that you would. Many people are nervous about asking their real estate agent questions, but you shouldn't be: they're working for you. This is an interview for a job, and you should interview them to make sure that they're the right fit.
Here are some questions you should ask:
1. Can I See Your Real Estate License?
This may seem obvious, but there are a surprising number of people who claim to be real estate agents who are unlicensed, or whose licenses have lapsed. This should be your first question, and any good real estate agent should be prepared to answer it right away. And if they can't produce a license, walk away.
2. Can I Get a List of Referrals?
The next thing you should ask for is a list of referrals. You want to make sure that this is a person who can put their money where their mouth is and that they're really able to sell your home. Get a list of referrals from them and then follow up. Call those referrals and find out what they think. How happy were they? What added value did the real estate agent bring to the table?
3. Have You Sold Homes in this Neighborhood?
Every real estate agent has to start somewhere, so this isn't a make-it-or-break-it deal, but ideally, you want someone who has worked in your area and knows how to make sales from the homes around you. Each neighborhood is different and has unique challenges and benefits. If a real estate agent knows your neighborhood backward and forward, then they'll be able to sell much more easily.
4. What is Your List-to-Price Ratio?
A good agent will keep track of their list-to-price ratio, which is the ratio between the amount they listed the home for and what price it actually sold for. Ideally, you're looking for a number above 90%, and the higher the better. A good ratio means that they know what your home is worth when they put it on the market and that they are able to get the selling price. On the other hand, if their ratio is above 100%, be wary. You don't want an agent who is listing homes too low to artificially inflate their ratio. Whenever you look at this ratio, make sure you ask for the details that go with it.
5. How Many Sellers Are You Currently Representing?
A good real estate agent will have several clients that they're currently representing, but you don't want them to have too many, or else you can get lost in the crowd. There's no ideal number, but this may also be a good point to ask them if you'll be working with them alone or with a team, and how that relationship will work. Don't be just a number--be important to them.
6. How Long Have You Been an Agent?
This isn't a deal-breaker, because some new agents are amazing, but experience is important. A brand-new agent might give you more attention because they have fewer clients, but an experienced one might be able to sell your home faster and for a higher price.
7. Have You Sold Homes in This Price Range?
Always ask if they've sold homes in your price range. If they're stretching too much in either direction--your home is either much lower or much higher in price than what they normally sell--then that means they may not really know how to market your home effectively. Someone who sells multi-million dollar homes may not be the best choice for your townhome--and vice versa.
8. How Do You Help Buyers Compete in this Market?
You want to know their plan. What is it about this agent that makes them the best for you and your home? Finding out exactly how they sell homes and what sets them apart from other agents is key to making sure you get someone who is ready to compete on behalf of you.
9. What's the Best Way to Contact You?
You should always be able to get a hold of your agent, no matter what. Find out how to contact them, and use it.
10. What Do You Believe Will Sell This Home?
They should be the experts in knowing what will sell a home, and they're coming up with the marketing plan to sell it. Ask them what features need to be highlighted and what needs improvement before it goes on the market. Knowing all of this will put you in a much better position to sell your home fast and for what it's worth.
If you need help, we can help you. We'll teach you everything, including what closing costs are and how to price your home. Call today!