FHA loans for First-Time Home Buyers
Posted by Alex Lopez on Friday, December 16, 2022 at 1:48:02 PM
By Alex Lopez / December 16, 2022
Comment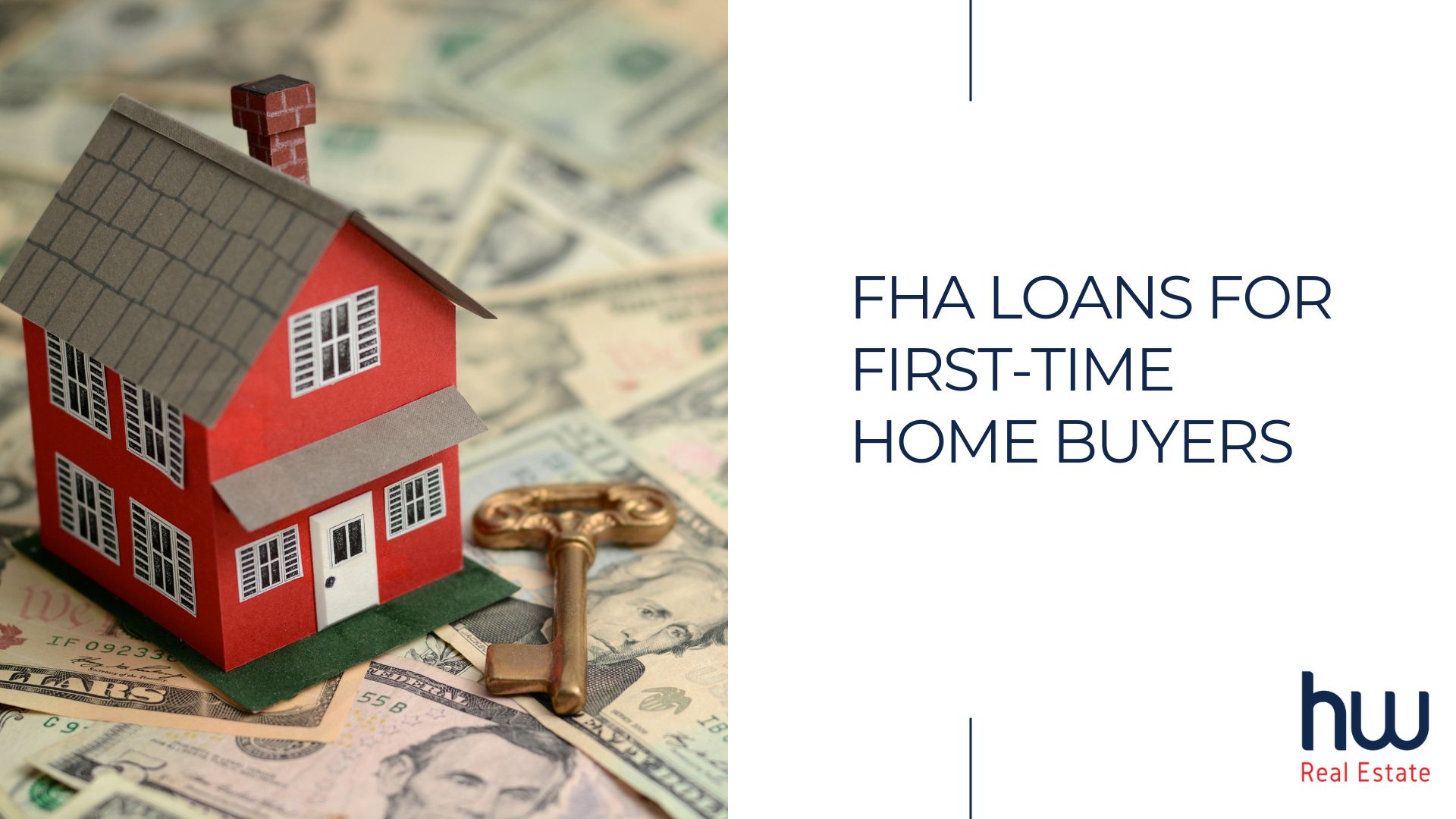 Are you a first-time home buyer? If so, you may be wondering if an FHA loan is the right option for you. An FHA loan is a mortgage insured by the Federal Housing Administration, which means that it offers some advantages over other types of mortgages. This blog post will discuss the benefits of an FHA loan and provide information on how to apply for one. Let's get started!
FHA Loans
If you're a first-time home buyer, an FHA loan could be a great option for you
Are you a first-time home buyer who needs to learn their way around the process? Thinking of taking out an FHA loan, but need help understanding what it's all about? No need to worry - FHA loans are great options if you're a first-time home buyer looking for a safe, financial move. With low down payments and competitive rates, FHA loans are easier to qualify for than traditional mortgages, enabling more people to purchase their perfect pad. Get your dream home off the market today with an FHA loan!
Insured by the Federal Housing Administration
FHA loans are insured by the Federal Housing Administration, and this type of mortgage has numerous advantages. For starters, down payments are lower than conventional loans, and certain credit requirements are more lenient. Additionally, mortgage premiums can be 100% rolled into the loan amount and extra discounts exist for service members and first-time buyers. Moving into a home of your own has never been so affordable.
Limited down payment funds
For the creative budgeter, this type of loan can be a godsend. It offers a lower down payment which is great for those buyers that don't have much saved for a down payment. It's an innovative way to reach your financial goals without breaking the bank. And remember, even if you don't have limited funds for a downpayment, this loan is still worth considering.
Credit Score Qualifications
If you've been out of the credit loop for a while, an FHA loan makes it easier to hop back in! FHA loans were designed with the first-time home buyer in mind. And because of this, lenders tend to lower their credit score requirements with some going as low as 580. This means that if you have less-than-ideal credit, there's an easier way to acquire the home of your dreams. So despite your past financial travails, those with lower credit scores need not despair; there's still a great option for them in the form of an FHA loan.
FHA Loan Requirements
In addition to the general requirements that go along with any loan, FHA loans also have specific eligibility criteria. You'll need to ensure you meet all of them to qualify for your home loan. Generally speaking, lenders will look at your credit score and history, as well as your income and monthly debt expense (debt-to-income ratio). They'll also consider the type of house you're buying, whether it's a primary residence or an investment property. Finally, you'll have to ensure that the home meets specific requirements such as size and condition to qualify for the loan.
FHA Loan Down Payments
You can get an FHA loan with as little as 3.5% down. This makes it much easier to save up enough money for a down payment and still have funds left over for other essentials like closing costs.
FHA Mortgage Insurance
In addition to the down payment, you'll also need to cover FHA mortgage insurance premiums. This fee must be paid for all FHA loans (30-year loans). Your premium will depend on how much money you borrowed and how long your loan term is.
It's also important to remember that FHA loans come with certain restrictions and limitations, so it's important to read through the terms and conditions carefully before signing on the dotted line.
FHA Loan Limits
FHA loan limits are based on median home prices in an area and vary from county to county. Depending on where you live, the FHA loan limit can range anywhere from $314,827 to $765,600 for a single-family home. It's important to remember that these limits may be higher in some areas due to the high cost of living.
FHA Loan Closing Costs
It's also important to remember that you'll be responsible for closing costs associated with your FHA loan, including third-party fees and taxes. These costs can add up quickly, so it's a good idea to set aside extra money when budgeting for your loan.
FHA Interest Rates
FHA loans typically offer lower interest rates than conventional mortgages. This means that your monthly payments will be lower, saving you more money in the long run. It's also important to note that FHA loans are subject to credit approval, so it pays to shop around for a good deal.
Types Of FHA Home Loans
In addition to offering a traditional 30-year fixed-rate mortgage, other types of FHA loans are also available. These include adjustable-rate mortgages, reverse mortgages, and energy-efficient mortgages.
Adjustable-rate mortgages- An adjustable-rate mortgage (ARM) is a loan with an interest rate that changes over time. This can benefit borrowers who anticipate their income increase in the future, as it allows them to take advantage of lower rates when they initially sign the loan.

Reverse mortgages- A reverse mortgage is a home loan option designed specifically for seniors looking to supplement their retirement income. These loans allow seniors to access a portion of their home equity without making monthly payments.

Energy efficient mortgages- An Energy Efficient Mortgage (EEM) is an FHA loan that allows borrowers to finance energy-efficient improvements in purchasing their home. The loan covers the cost of the energy-efficient improvements up to a certain percentage of the home's value.
FHA loans have helped countless first-time home buyers realize their dreams of homeownership, and they can be an invaluable tool in helping you do the same.
An FHA loan can be a great way for first-time home buyers to enter the market and start building equity in their homes. Remember that it's important to research, understand all the requirements, and have your finances in order before applying for any loan. Contact Homeway Real Estate for more information on your loan options as a first-time homebuyer.