First-Time Homebuyer Grants To Know About In PA
Posted by Alex Lopez on Saturday, November 20, 2021 at 9:00 AM
By Alex Lopez / November 20, 2021
Comment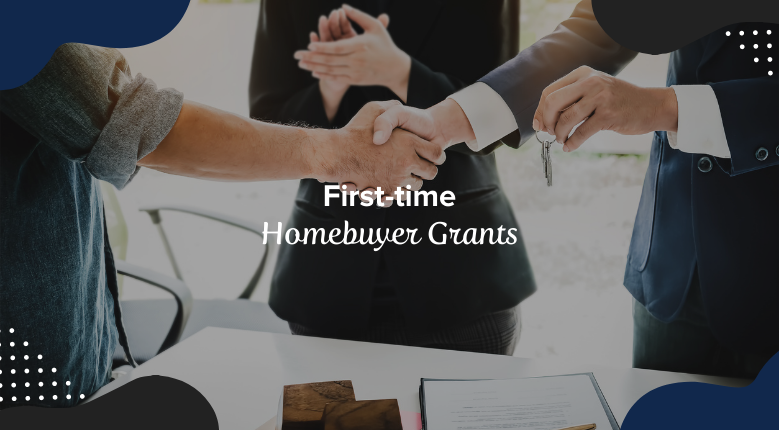 Still Dreaming of a Dream Home?
Are you waiting patiently for the stars to align to make your dream of homeownership a reality? Chances are, you don't have to hope for long. There are first-time homebuyer grants available that can help you finally take the next step toward your owning your very first home.
Owning a property is vastly different from renting or living with others. And that prospect alone can be both intimidating and enticing. Financial obligations can also play a role in the stress associated with buying a home. Most people suggest the only way to move forward is with a 20% or higher down payment sitting in the bank. Coming up with that amount of savings can be incredibly daunting for some individuals and families. Then adding in closing costs and additional fees, it can seem practically impossible to become a homeowner.
Despite how difficult it can seem, there are first-time homebuyer grants and programs, specific to Pennsylvania residents, that can help. Finding an affordable mortgage rate, reasonable down payment amounts, and not-so-scary closing costs is actually quite feasible.
The PA Housing Finance Agency, or PHFA, has several available mortgage programs and purchase assistance programs worth exploring. Eligibility requirements, including income, credit, and location, will vary for each program. To help you understand each available assistance program, we have put together a general overview and introduction.
For more detailed information regarding requirements, terms, and conditions, you can explore https://www.phfa.org/homebuyers/.
First Front Door (FFD)
First Front Door can help those looking to buy their first home by offsetting closing costs as well as down payments. For every dollar you can contribute, participating FFD institutions will offer three dollars in assistance matching, up to $5,000. To learn more about how to make FFD work for you or to see how you can qualify, contact or visit an FFD provider and ask specifically about the First Front Door grant.
PHFA's New K-FIT Program
The Pennsylvania Housing Finance Agency is launching a new program called the Keystone Forgivable in Ten Years Loan Program (K-FIT.) This unique assistance platform is designed to offer a second loan with a forgivable rate of 10% over ten years. The program allows you to pay off the balance when you sell the home, never make a payment, earn assistance up to 5% of the purchase price, and is based on a zero percent interest model. If you live in the home, the loan can be forgiven without ever making a payment. There are some requirements, including a minimum 660 credit score, income limits, and these loans are considered on a person-by-person basis. Approval will also be determined within certain debt-to-income parameters along with a 401K and a bank account.
PHFA Keystone Government Advantage (K-Gov)
The K-Gov program offers up to 4% or $6,000 in assistance, whichever is lower. and it is not forgivable. The assistance is given in the form of a 2nd loan. Although this loan is not forgivable, it is paid back over 10 years interest-free. Participants do not pay any interest on the assistance portion. Anyone can apply who is looking to buy their first home.
Keystone Home Loan with Advantage
Another second loan that can be incredibly helpful in realizing your homeownership dreams is the Keystone Advantage Assistance Loan Program. These loans could be up to 4% of the home's price, or $6,000. The main difference with this program is the income limit. This program has an income limit, where the K-Gov does not. This platform allows buyers to take out a second mortgage immediately to help cover down payment requirements or closing costs.
The HOMEstead Down Payment and Closing Cost Assistance Loan
For other first-time homebuyers who meet specific requirements, they, too, can potentially qualify for the HOMEstead Down Payment and Closing Cost Assistance Loan. This program, similar to the Keystone Advantage Assistance Loan Program, provides an opportunity for a second mortgage. This loan is offered with no interest.
ACCESS Home Modification Program
For any first-time homebuyers with a disability within the household can qualify for these programs. In addition to potentially being eligible for the other available grants, the ACCESS Home Modification Program provides mortgage loans that can be used for accessibility modifications. Make your dream home perfect with proper door widths, lifting devices, and spacious hallways using this program.
Don't let the finances intimidate you or get in your way of becoming a homeowner. If crunching the numbers has left you waiting indefinitely, check into some of the first-time homebuyer grants. You could be house-hunting next week. And many of the obstacles blocking your path to buying a home could be lifted. For more help with resources and embarking on your first-time home buying journey, let the professionals at Homeway Real Estate help turn your dream into a dream home reality.