Fun Kids' Activities for Families in Lancaster
Posted by Alex Lopez on Monday, February 22, 2021 at 12:49 PM
By Alex Lopez / February 22, 2021
Comment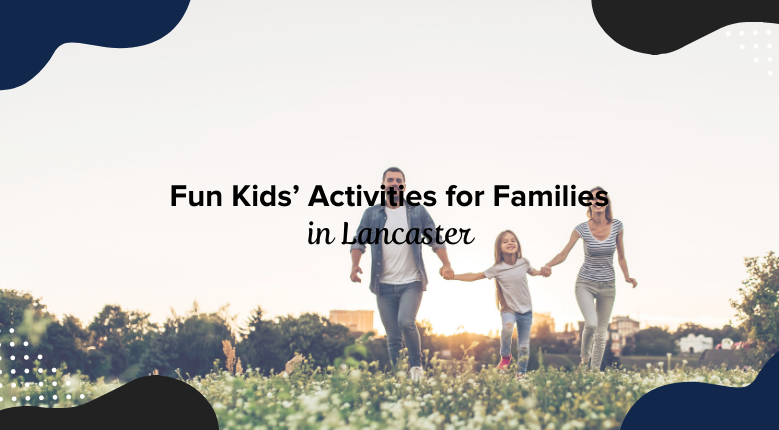 Lancaster, Pennsylvania is filled with exciting things to do for people of all ages. However, it's an especially fun place for families with children. If you're looking for a day trip or an afternoon activity to do with the kids in Lancaster, you've come to the right place!
Dutch Wonderland
Dutch Wonderland is always a favorite with families. This exciting amusement park has more than 35 rides and attractions, so it's a great place to spend an entire day with the family. There are activities and rides to delight people of all ages. Plus, in the winter, you can visit the park's beautiful Dutch Winter Wonderland to start feeling festive.
2. Strasburg Rail Road
Even if your kids aren't particularly fascinated by trains, the Strasburg Rail Road will peak their interest. This incredible retro train will take you and your family on a ride all over the Amish lands that surround Lancaster.
This company also offers a special Thomas the Tank Engine experience for young children, and, at Christmas, visit the Strasburg Rail Road's special Christmas experience.
3. Tiny Town
Tiny Town is a wonderful indoor play place for young kids. At Tiny Town, your kids can play with all kinds of toys, costumes, mini sets, books, and more. Or, you can bring your kids to this super fun venue for an unforgettable birthday party.
4. Turkey Hill Experience
Turkey Hill Experience is filled with fun, kid-friendly interactive exhibits related to the famous local dairy farm. Plus, there are plenty of opportunities to try some of their world-famous ice creams. Kids will love the retro milk truck, the interactive mechanical cows, and the make-your-own commercial activity. What's not to love!
5. Cherry Crest Adventure Farm
Cherry Crest Adventure Farm really is an adventure for the whole family. Here you find one of America's best corn mazes, acres of space to explore, hayrides, pumpkin picking, adorable animals, and much more, every month of the year. This charming, expansive farm will definitely be a winner for kids of all ages.
6. Hands-On House Children's Museum
Most museums will probably be a little Corning for kids. However, the Hands-on House Children's Museum in Lancaster is a little different. This museum is dedicated to teaching kids new things, by getting them involved in fun activities and exhibits. With classes, events, games, and more, this museum will peak their curiosity and get them excited about learning something new.
7. Old Windmill Farm Amish Tour
Lancaster County has filled with fascinating history thanks to the Amish people who live here. Even young kids will find learning about this unique community completely fascinating. The Old Windmill Farm Tour is a great way to introduce kids to the Amish culture while meeting some cute farm animals in the process.
Discover Your New Home in Lancaster
Looking to move to a new family home in Lancaster? Get in touch! Our team here at Homeway will be thrilled to help you find the perfect new home in Lancaster.