Home Pricing Strategies
Posted by Alex Lopez on Wednesday, December 9, 2020 at 9:00 AM
By Alex Lopez / December 9, 2020
Comment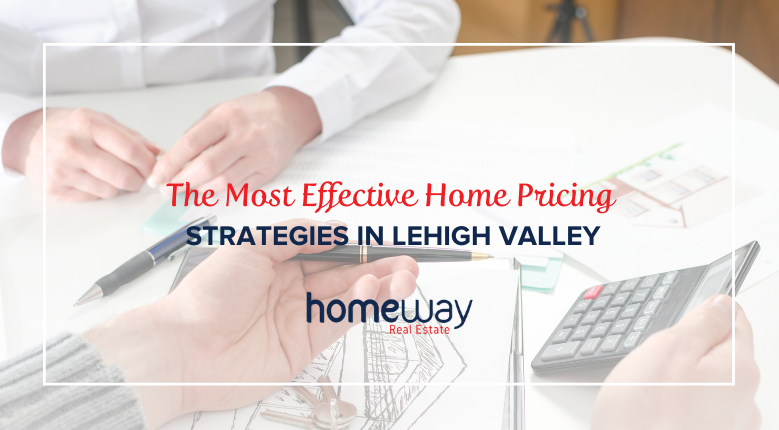 Deciding on a listing price for a home can feel like a game, and without knowing all the rules, your house could sit on the market for much longer than you'd like, or sell for a lot less. That's why getting the right price is an important part of the marketing plan.
What if you set a price that's too high, and you can't find an interested buyer as soon as you'd like? What if you set a price that's too low, and compromise making the best profit you can? There are a lot of benefits to getting the listing price just right.
It doesn't have to feel like a roll of the dice. With these effective pricing strategies, you'll feel more confident selling your Lehigh Valley home.
Consider the Results of a CMA
A CMA, or comparative market analysis, provides some objective feedback on the potential value of your home. Your real estate agent can provide you with a CMA that compares your property to those with similar amenities, locations, and circumstances that have sold recently and are currently active.
With a CMA, you essentially receive a market-supported price for your home that could help you attract the most buyers.
Adapt to the Seasons
The real estate market tends to be strongest at certain times of the year, specifically the spring and fall. In locations where the weather turns cold and icy, prospective buyers don't get out to see as many houses. This can be especially true for an area like the Lehigh Valley, where chilly winters and snowfall can impact the market.
If you're putting your house up for sale in the winter, it would be logical to go with a lower price to reflect the lower demand.
But demand tends to increase when the weather gets warmer in the spring, and especially in the fall when buyers rush to move before the start of the new school year. At these times of year, you could consider a higher listing price.
Go with Low
It might seem risky to price your house low. After all, what if your property sells for less than you think it's worth, and you miss out on a potential profit?
Pricing low can be an effective strategy for creating interest in your house. It can certainly set you apart from other houses for sale in your area. If buyers are more willing to visit your home and see it as a great value, your house could sell quickly.
Additionally, if you can generate enough interest in your house, you could benefit from a bidding war, which might help you get the profit you're looking for.
Don't Forget Online Buyers
In a society driven by efficiency and technology, it's common for buyers to first look for houses in their price range and style online.
Many real estate websites allow buyers to filter search results based on their ideal price, which is often a round number, like $300,000. Even if you think your house could sell for $315K, pricing it at $299K will guarantee it shows up in more searches.
Remember that a seller's agent helps you with effective home pricing strategies. Homeway Real Estate is a full-service real estate agency. Learn more about pricing your home and what closing costs are or contact us today to speak with an agent!