House Hunting Explained: Do You Really Need That?
Posted by Alex Lopez on Wednesday, July 7, 2021 at 9:00 AM
By Alex Lopez / July 7, 2021
Comment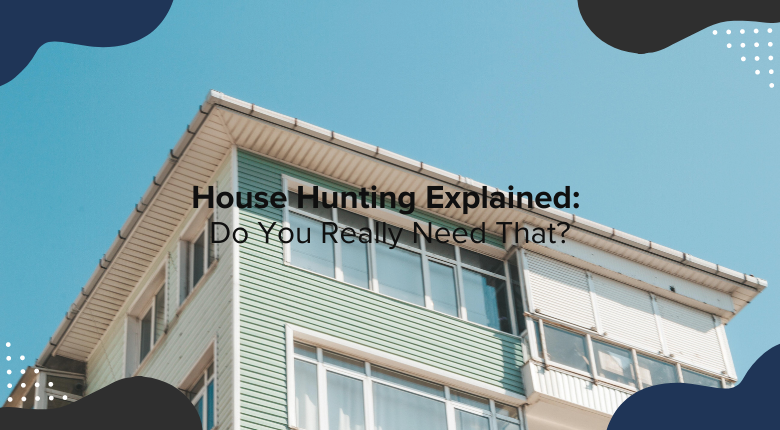 Buying or building a new home is an exciting adventure. But like any adventure, there are twists and turns ahead — forks in the road where you'll have to choose the path ahead. One of the most common questions you will come across is the dreaded, do you need this or just want it?
The answer will differ for everyone. A lot of this is based on lifestyle. For some who love to cook, a huge kitchen with room for gadgets is a necessity. For others, one of their requirements may be a large garage to work on their muscle car collection. Whatever it is, you have to be able to distinguish between what you need and what you want. So here it is, the definitive guide to doing just that from the experts at Homeway Real Estate. Let's dive in.
What does your dream home look like?
Step one of the home buying process, before you even start looking at what's on the market, is to determine what you expect from your dream home. Do you want three bedrooms and two bathrooms? Four bedrooms? Think about what you need in terms of what you're going to use it for. You may also include things like what kind of community you want to live in.
Get your budget together
Along the way, you are going to need to settle on how much money you can reasonably (and comfortably) spend on a new home. Experts recommend spending no more than 28 percent of your monthly income on a mortgage payment. Online calculators offer part of the picture. By inputting your salary, potential down payment, and current debts, these calculators can be helpful — but don't rely on them alone.
If this is your first time buying a house, you will also need to make sure your credit score is high enough to get you a good loan and interest rate. Then, you need to do your research and see which homes in your area are within budget. For instance, in Allentown, PA, you can expect to pay around $163,000 for a new house, so if that is the market you're looking at, you will want to make sure you are comfortable spending that much money. In addition, be sure to set aside
some funds for repairs.
Make a list and check it twice
Along with settling on a budget for how much you could feasibly pay for a house, you should create a checklist for the must-have items for your new home. This is similar to the exercise in step one, but with a twist: Now we'll actually answer the question of whether the things on your list are "necessities."
Ask yourself: Do I really need that? If the answer is yes, then forge ahead! But try to be as honest with yourself as possible here. For instance, maybe your dream home has four bedrooms because you want an office and a crafting space. Would you be happy with a three-bedroom house that is within your budget — meaning you may need to combine the office and crafting areas into one?
Remember: This is up to you! "Needs" usually fall into a category of "cannot change later." You can't change the community you move to, and you probably can't add another bedroom without some serious renovation. You may want new appliances, but it's not a necessity at the moment. Be honest with yourself, but don't deprive yourself of the things you really need. It's all about balance!
If it's not a necessity…
Consider adding a line item to your budget for the things you can add in later in order to create your dream home — for instance, those new appliances you've been eyeing. But remember: Don't spend more than 10 to 15 percent of your home's value on any one room.
Are you in the market for a new home? Get in touch with Homeway Real Estate today.