How Long Does It Take To Prequalify for a Mortgage
Posted by Alex Lopez on Wednesday, March 30, 2022 at 9:48 AM
By Alex Lopez / March 30, 2022
Comment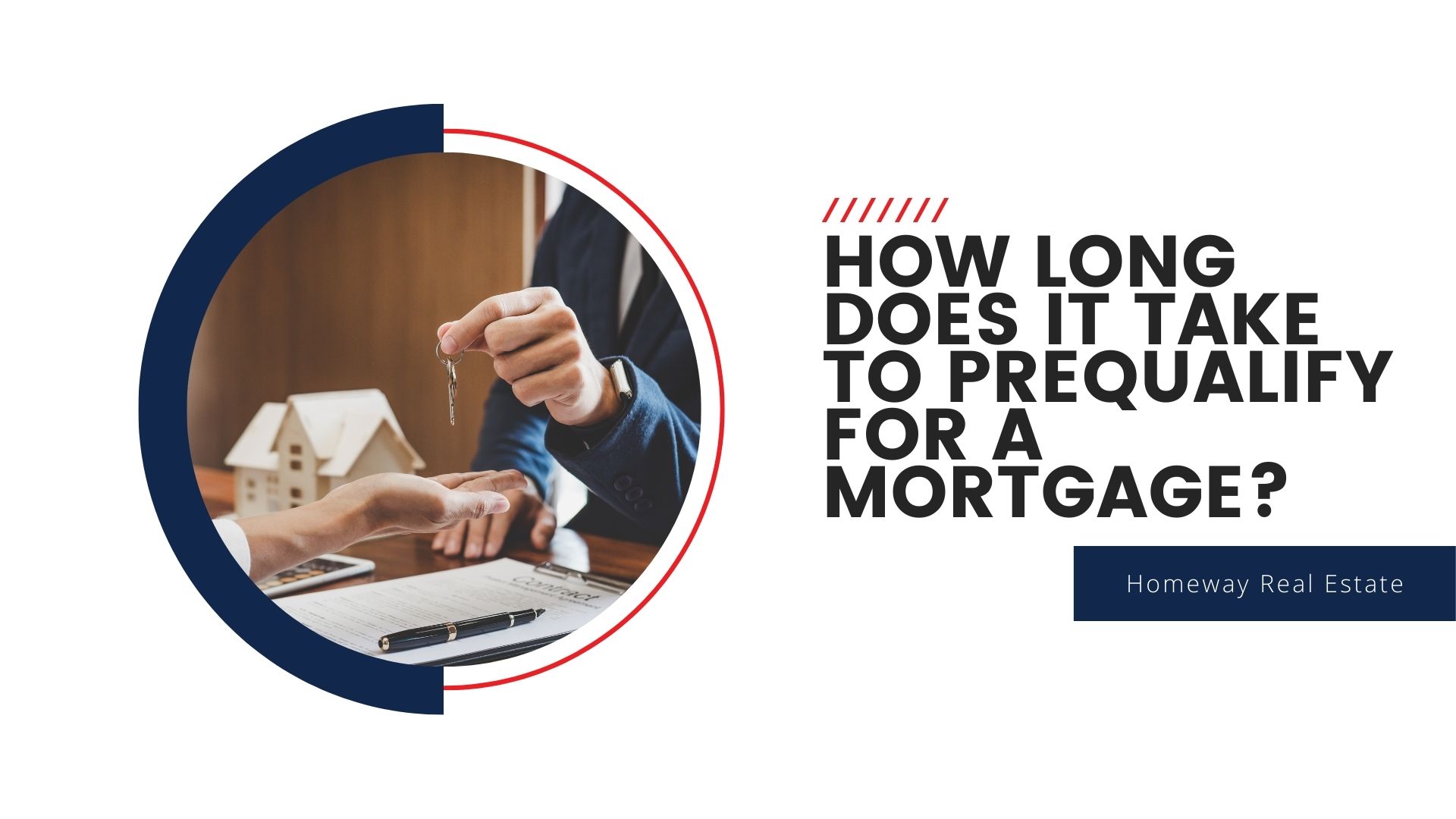 Before you start house-hunting for your dream home, you'll need to prepare for the mortgage. And in today's incredibly hot housing market, having your lending ducks in a row ahead of time is highly recommended. But what should you consider first, and what should you do to prequalify for a mortgage? What documents need to be provided? And is there a difference between prequalifying for a mortgage and securing a preapproval for a mortgage? We'll take the guesswork out of this critical first step toward homeownership.
Understanding the Differences Between Prequalification and Preapproval
These two terms do often get tossed around interchangeably. But it's important to know there are clear distinctions between the two in terms of how you prepare and what each provides for you as a homebuyer preparing to look at Lehigh Valley properties.
The Prequalification: During the prequalification process, you'll secure general estimates outlining what you might be able to borrow. Based on income and credit history, this is not considered a hard loan application. Instead, it's intended to provide you with an affordability range to help narrow your home search.
Perks – You can start looking for a house with an idea in mind of what you can spend
Process – Provide basic income and credit history information to a lender
Documentation - Answer any questions, provide pay stubs and identifying information
The Preapproval: The preapproval process is more formal and is the hard loan application step. It will require a more thorough and rigorous look at your borrowing history and potential. And once approved, it's as close as you can get to actually signing for a mortgage without actually signing for a mortgage. This commitment will provide you with a hard number for what you can borrow, and it's a number with a shelf-life of 90 days.
Perks – You can immediately make an offer on a house you want to buy
Process – Submit the required information and wait up to 10 days for determination
Documentation – Provide proof of income, credit history documentation, and complete an application
Additionally, as you decide which pre-mortgage step is right for you, there are important disclosures to know. Neither prequalification nor preapproval are a commitment to lend. And to move forward with either, more precise information will be needed regarding the home you intend to purchase and final execution steps.
Benefits of Prequalifying for a Mortgage
There are significant benefits when you prequalify for a mortgage. For starters, you can save yourself loads of time by only pursuing Lehigh Valley homes within your estimated price range. You'll save yourself the heartache, too, of falling in love with a property that's too expensive for your budget. You'll also be effectively shortening the time it takes to find a house and make an offer since you've technically taken the first step towards securing a loan.
Prequalifying for a mortgage can additionally work to your benefit when it comes time to make an offer on a property. Sellers will know you've taken the first steps toward validating your borrowing power, so they will know you're serious about buying. If the seller receives various offers, but only one is prequalified for a mortgage, it's more likely that the seller will accept that more serious offer over the others who have yet to begin the lending process.
Another key advantage and reason to explore a prequalification process now is you'll have time to explore your lending options and compare. And if there is an issue or setback with one bank regarding your prequalification, you'll want to know now and not later when you're trying to make an offer on a new house. Taking these steps now, before house-hunting, will allow you to address any potential issues, like cleaning up your credit report or securing payoff statements, to position you with your best lending capability.
What to Expect with Regard to Prequalification and Preapproval Timelines
Whether you move forward with a prequalification or a preapproval process for a mortgage, you'll need to consider the average time it takes to properly secure each. Here's what you need to know about how long it takes, from prequalification and preapproval to finalizing a mortgage on a new Lehigh Valley home.
The Mortgage Prequalification Letter
Getting a prequalification letter with an estimate of what you might be able to borrow can take anywhere from one to three days. Because not a lot of documentation is required at this step, and you'll likely just estimate your income and credit history, the prequalification letter can happen fairly quickly.
The Mortgage Preapproval
When you're really serious about taking steps toward securing a loan, the preapproval process is your best bet. But because it's an official application, with requirements for proof of income, comprehensive review of your credit history, and outstanding debts, it can take much longer than a prequalification. For some homebuyers, it could take as little as three days. For others, it could take several months. Depending on how clean or complicated your financial history is and how quickly you can assemble the necessary docs, your timeline to secure a mortgage preapproval will vary. It will also depend on your lender's document list, which can also vary but usually includes:
Social Security Card
Driver's License
Two Months of Bank Statements
30 Days of Pay Stubs
Two Years of W2s
Two Years of Federal Tax Returns
Finalizing the Mortgage Approval
When you've managed to find a Lehigh Valley home you love and your offer is accepted, you can follow through on what you've started for the lending side of the transaction. The final mortgage approval will require the remaining documentation and information supporting your loan amount, interest rate, and extra fees. But other steps are also required at this phase, including the lending institution securing an appraisal of the property to make sure the loan amount needed is within reasonable market value. Because of these additional steps and the variances that may come up, you can expect roughly two to three weeks of time to get it done.
Nothing about buying a house is going to happen overnight. However, you can take advantage of these few prequalification and preapproval steps to help make the process timelier. And being prepared will always be the most efficient way to go. Don't forget, too, that having the right real estate agent in your corner will also shave days, weeks, and even several months off of your homebuying experience. The right partner will know precisely where to find potential Lehigh Valley gems within your affordability range. Let Homeway Real Estate be your guide when it's time to find the home of your dreams in the most efficient way possible.