6 Ways To Add Value To Your Home On A Budget In Lehigh Valley
Posted by Alex Lopez on Wednesday, January 27, 2021 at 9:00 AM
By Alex Lopez / January 27, 2021
Comment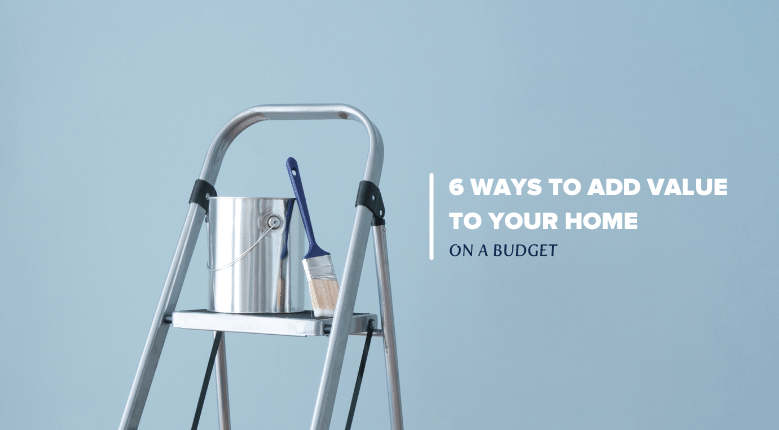 In the hopes of selling your home at a higher price point, it's sensible to make sure it looks its best for potential buyers. But that doesn't mean you have to invest tens of thousands of dollars in expensive and time-consuming renovations. If you're on a budget, there are easy and inexpensive ways you can add value to your home to improve its marketing.
A Fresh Coat of Paint
With a couple of gallons of paint, some rolls, and brushes, you can freshen up the walls of your home. Most buyers are looking for neutral shades of beige, gray, and even light blue, so new paint is an excellent way to improve your home if you have fading wallpaper, dark or colorful paint, or dingy walls.
You could also repaint your front door, touch up baseboards and molding, and paint furniture or cabinets to keep your home looking clean and on-trend.
Updated Lighting
A well-lit home looks bright and spacious. Upgrade your bulbs and add lights where you can to avoid dark corners and shadows. Plus, new lighting fixtures can add character and create details that appeal to buyers.
Don't forget the exterior of your home; buyers will want to know that they can turn on outdoor lights for safety.
Budget Kitchen and Bathroom Improvements
Kitchens and bathrooms are notorious for being the most expensive rooms in a house to renovate. But you can add value to these rooms without going over your budget.
In the kitchen, consider replacing hardware such as the knobs and pulls on cabinets and drawers. If you can, replace appliances so they all match: all white or stainless steel, for example. A new kitchen faucet can also help give the kitchen a more updated look.
In the bathroom, it's inexpensive and easy to regrout the bathtub and toilet. And since bathrooms are usually much smaller than kitchens, it might be more budget-friendly to replace the cabinets and countertop.
Deep Clean and Quick Repairs
A house will look more valuable to buyers if it's clean. A true deep clean, with steamed carpets, scrubbed baseboards, and streakless windows will be immediately attractive.
While cleaning, consider taking the time to make quick repairs, too. Fix sticky doorknobs, misaligned cabinets, and broken closet doors. Even though these might seem like small details, they could stand out negatively in the mind of a buyer if they aren't fixed.
Additional Storage
Potential buyers are always looking for storage space in a house. If you have an older home with small closets, adding storage can easily and inexpensively increase the value of your home. Consider installing a cabinet in a bathroom or adding custom storage solutions to bedroom closets, the basement, or the garage.
Curb Appeal
Remember that the outside of your home is the first thing a potential buyer will see. Add value and excitement about your house's appearance by cleaning up landscaping, pruning large trees, and maintaining your lawn.
The budget-friendly tips for the inside of your house apply to its exterior, too. Consider a deep clean, repairs to railings or the roof, and fresh paint and lighting.
With these tips, a little bit of money can go a long way toward improving the value of your home and maximizing its selling price. You can also visit us for information about pricing your home!