How to Buy a House in a Competitive Market
Posted by Alex Lopez on Wednesday, May 18, 2022 at 10:00 AM
By Alex Lopez / May 18, 2022
Comment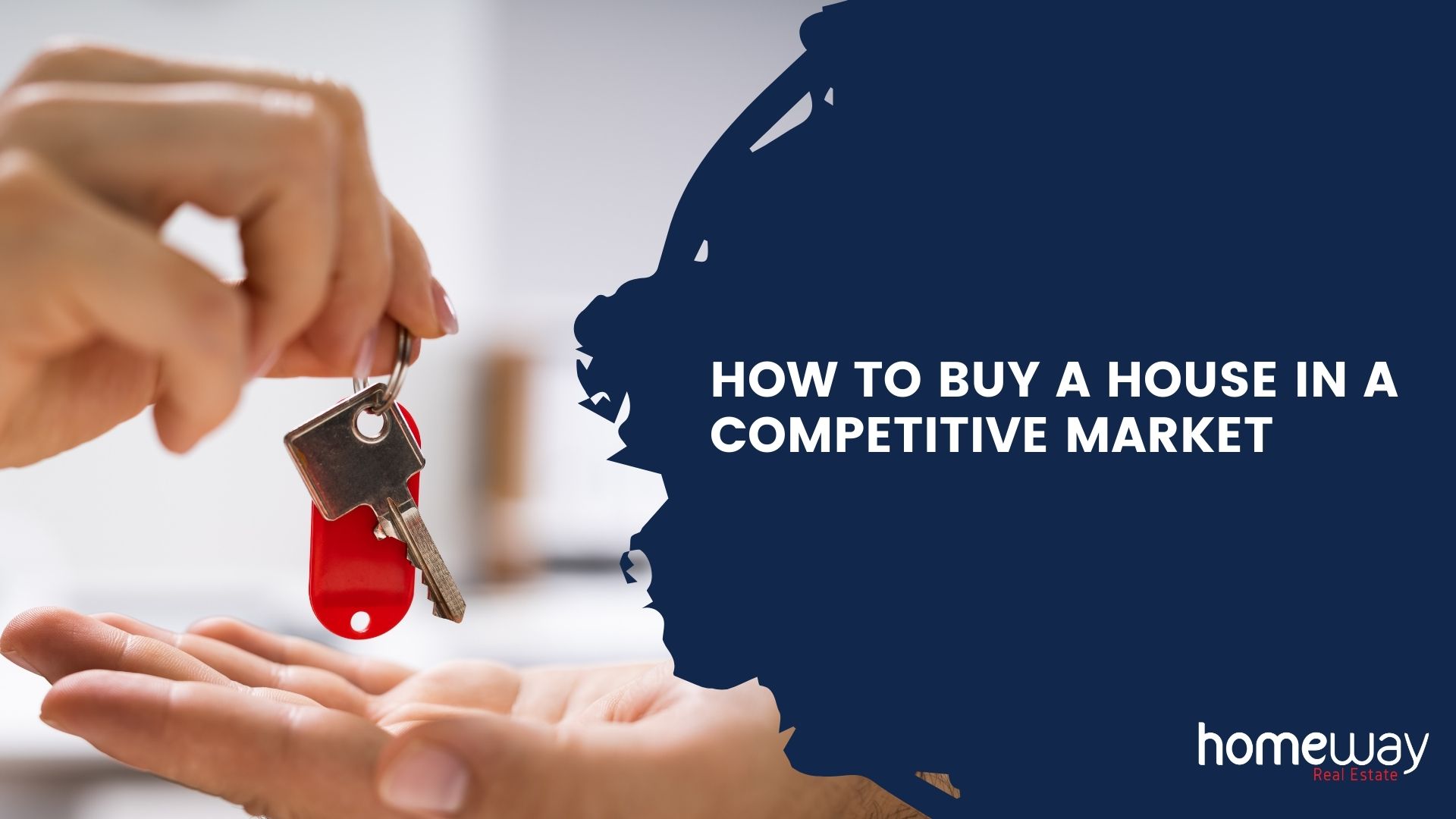 So, you want to buy a Lehigh Valley house in today's competitive market. Are you ready for a roller coaster ride? The pandemic, incredibly lucrative interest rates, and a mass decision to find something new have created an unbelievably hot housing market. Homes are selling for more than they ever have. Transactions are happening lighting-fast. And now you're ready to get in on the action yourself. But how can you prepare?
In order to have the most seamless house-buying experience when buying your next Lehigh Valley home and selling your current property, there are a few tips to know. These suggestions will guide your efforts and help you know what to expect. It's a jungle out there. Get your house-buying ducks in a row and prepare now so you can sell your home for the most money and buy a house seamlessly. These are the critical steps to successfully buying a house in today's crazy competitive market.
Get Pre-Qualified or Pre-Approved
Don't even think about looking at houses or scheduling tours until you've had a chance to properly assess your finances. It's important to understand your affordability benchmarks and budget. You can talk with lenders about pre-qualification, a less formal way of figuring out what you can afford. But for the best results, consider pre-approval for a loan, which is a more in-depth process of analyzing your borrowing power. In the latter, you'll provide the lender with employment history, household income, and current debts to do everything but officially apply for a loan. A mortgage pre-approval will give you the leverage you need when you do start looking at houses for sale to make immediate offers and communicate to the sellers that you're serious about a purchasing commitment. Either method, pre-qualification or pre-approval, will ensure you only consider looking at properties that fall within your budget, too.
Figure Out What You're Looking for Before You Begin
With your house-buying budget in mind, you can then get real about what you're looking for in a Lehigh Valley home. There's a must-have list of amenities to outline first. These are the deal-breaker features your new home absolutely has to offer. Maybe it's a bedroom count or square footage goal. Maybe you're only interested in certain locations because of a work commute or school district. Whatever they are for you, make the list before you set out to buy a house. Your secondary list can be more of a nice-to-have roster of extras, like a fenced-in backyard or sprawling front porch. These features will sweeten the deal but aren't necessarily deal-breakers that would deter you from buying altogether.
Be Prepared to Act Fast
Buying a house in today's competitive market is not the long, drawn-out process at a leisurely pace that it once was. There are likely going to be more offers on any house you like. And it's mission-critical that you be prepared to act quickly. If you do, in fact, find a Lehigh Valley home that checks all your must-have boxes, get in there with an offer. Deliberating too long could result in losing out on your dream house to another, quicker commitment. Decisions have to be swift to be successful.
A Pleasant Demeanor and Cordial Attitude Can Go a Long Way
It can get intense when there are multiple offers on the table, real estate agents and attorneys involved, and multi-thousand dollar or more properties at stake. With communications free-flowing in both directions, lines can get crossed sometimes, causing poor impressions. One way to get ahead of all the static is to simply be nice. Professional courtesy, pleasant conversation, and building relationships with others involved in the deal, sellers and their representatives included, can improve your chances of success. People prefer to work with others they deem nice or deserving. Being anything else can only sour how the sellers feel about working with you. If they have a choice between working with someone who's pleasant and cordial and another buyer who's less than friendly, the deal is more likely to swing your way.
Only Strong Offers Win
It used to be a widely accepted best practice to put in a Lehigh Valley home offer below the asking price. Those tactics won't fly in today's competitive market, though. Lowball offers will quickly be discarded, especially with so many other buyers on the hunt right now. Do your due diligence and put together your strongest first-round offer. Be realistic and confident. The strongest offers will win the race every time.
Earnest Money Preparation
Tossing around an offer isn't necessarily going to seal the deal. You should also be prepared to back up your offer with an earnest money commitment. Earnest money represents funds homebuyers are willing to put down upfront when they're ready to buy a home. Sellers will be more likely to work with you if you have earnest money than with another offer without it.
Avoid Panic Buying
Today's competitive housing market tends to induce more anxiety than usual. And if you lose out on a few homes because of other offers, you can start to feel the pressure, too. However, keep a level head and don't subscribe to the panic-buying pressures. Stick to your budget and your must-have list and remain vigilant. New homes come onto the Lehigh Valley market every day. And missing out on one or two of your first choices means there may just be a better deal in store for you. What you don't want to do is panic buy and end up with a property that isn't a good fit or make an offer outside your budget to avoid missing out on a house.
Waive Contingencies That Make Sense
Before you buy any house, you'll want to secure an appraisal and have a home inspection. But be mindful of contingencies. If you get too particular, the sellers may opt to go with another buyer who's waiving contingencies. Be smart about what contingencies are important to you and be flexible with negotiating any others that don't bear the same weight. Avoid over-burdening the sellers with complicated requirements, and you'll stand a better chance of having your offer accepted.
Get Creative About Your Offer
Another way to get ahead in a competitive market is by doing research and constructing a tailored offer. You can do a little homework before submitting your offer to explore the reasons why other offers were rejected or to learn how soon they're looking to close. You can then cater your offer to meet these objectives, increasing the likelihood of having it accepted. Make yours stand out from any others in the running and be in a better position to get the home of your dreams.
Partner with a Lehigh Valley Agent Expert
If you heed no other advice, heed this suggestion – partner with a Lehigh Valley real estate agent. Trying to navigate the housing market of a few years ago might be doable on your own. But in today's volatile, fast-moving, and competitive market, you need an expert guide to walk you through the most seamless path to buying a home. You'll need someone who can see around corners for you, know what to expect, and present top-notch negotiating skills. Your real estate professional can also be instrumental in drafting offer letters and communicating contingencies. Let your agent do the heavy lifting for you.
If you're ready to make a move, keep these tips in mind. It's a vastly different and more competitive market today than it's ever been. And preparing ahead of time will only position you for a more successful house-buying experience.
And before you consider looking at a property, contact the pros at Homeway Real Estate! Our team knows just how unpredictable the Lehigh Valley housing market can be these days. We can help you navigate every step, from looking at houses within your budget to finalizing offers and taking possession of keys at closing.