How to Finance the Home of Your Dreams
Posted by Alex Lopez on Wednesday, March 24, 2021 at 9:00 AM
By Alex Lopez / March 24, 2021
Comment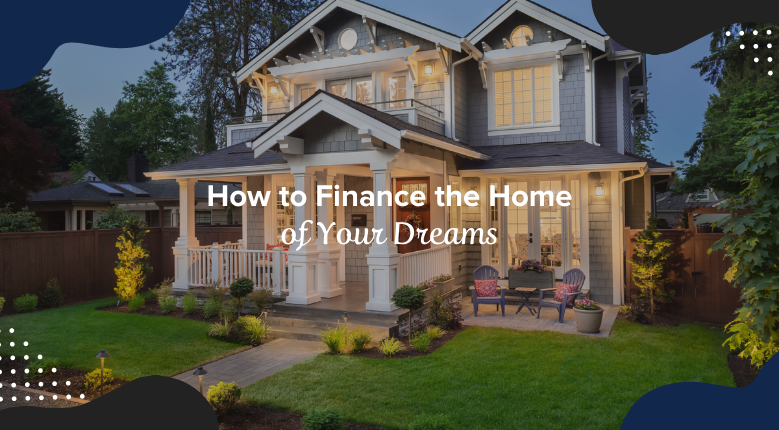 Financing for a home requires budgeting, patience, and a trustworthy real estate agent to help you seal the deal with a seller.
Learn now how to finance the house of your dreams in 5 simple steps!
# 1 Find out your home-buying budget
Before you find your dream home, you have to be realistic: it must be a dream home that fits in your budget.
And your budget will determine how much you can invest in your down payment, as well as your mortgage rates.
Savings, your current home, and other assets you're willing to sell for your dream home can go into your budget.
Once you know how much you can invest in your down payment, then you can proceed to check out mortgages.
It's important during this step for you to also calculate how much of a mortgage you can pay per month without breaking the bank. Financing for a home should bring you economic freedom, not burden your spending power.
#2 Get pre-approved for a mortgage
Getting pre-approved for a mortgage will make financing a home much easier.
Sellers will take you more seriously on your offers if you have a pre-approved mortgage since it means you have a bank's backing to make the purchase.
Many home sellers have trouble with buyers that don't go through the whole buying process, or who show interest in the property but later find out they can't get a mortgage.
So, to avoid all this trouble, you should get pre-approved for a mortgage first. Pre-approval is based mostly on your credit score and your household income.
And it's important for you to talk with a bank professional or mortgage consultant on this step to make sure you get the best mortgage possible for your income.
You should be honest too — hiding economic difficulties can help you get a mortgage now, but will hurt you later when you can't make the monthly payments.
Get pre-approved for a mortgage now
If you're looking for your dream home in Pennsylvania, there are several loans you can apply for, including the PHFA (Pennsylvania Housing Finance Agency).
National home loans (FHA) and the VA (Veterans' Affairs) offer loans with lower rates than conventional banks and also accept people with low credit scores. If you are eligible for one of these loans, they make financing for a home easier.
Learn more about financing for a home in PA
#3 Hire a local real estate agent
Real estate is a complicated market with many fees, contracts, and details you have to pay attention to.
A real estate agent will help you make a buying offer that convinces the seller of your commitment and also help you pay all fees correctly.
And why should you pick a local agent? A local agent knows the ins and outs of the local housing market, meaning it'll be easier to find the house of your dreams.
Also, local agents have solid networks with house sellers and other agents, which means if you have a specific housing demand (such as a home with accessibility features), they'll find a suitable home quicker than a regular Google search.
#4 Control your monthly costs to keep up with mortgage payments
Getting approved for a mortgage is a battle, but keeping up with the payments is also tough.
Maintaining a budget requires discipline, and many first-time homebuyers make the mistake of breaking the bank as soon as they move in with renovation, furniture, and decoration.
You should always consider your monthly budget as a top priority in your budget and pay it no matter what. Interest on late mortgages can skyrocket and you'll be snowballing into debt if you're not careful.
#5 After you're done with the mortgage, you can renovate and transform your dream home
It might be hard to find a house on the market that is 100% according to your dreams when on a budget.
But once you're done with the mortgage, you free up money that can be spent on renovation, decoration, and even landscaping.
If you've always dreamed of having a fountain in the garden, you can now ask for a quote and finance one with a water garden company.
There are no bounds to what can be done inside your property to fulfill your dreams! And you can do all this renovation with a controlled, healthy budget that won't disrupt your purchasing power.
So, are you looking for a dream home in Pennsylvania? Check out our homes below: