How to Get Prequalified for a Mortgage the First Time
Posted by Alex Lopez on Wednesday, March 23, 2022 at 9:00 AM
By Alex Lopez / March 23, 2022
Comment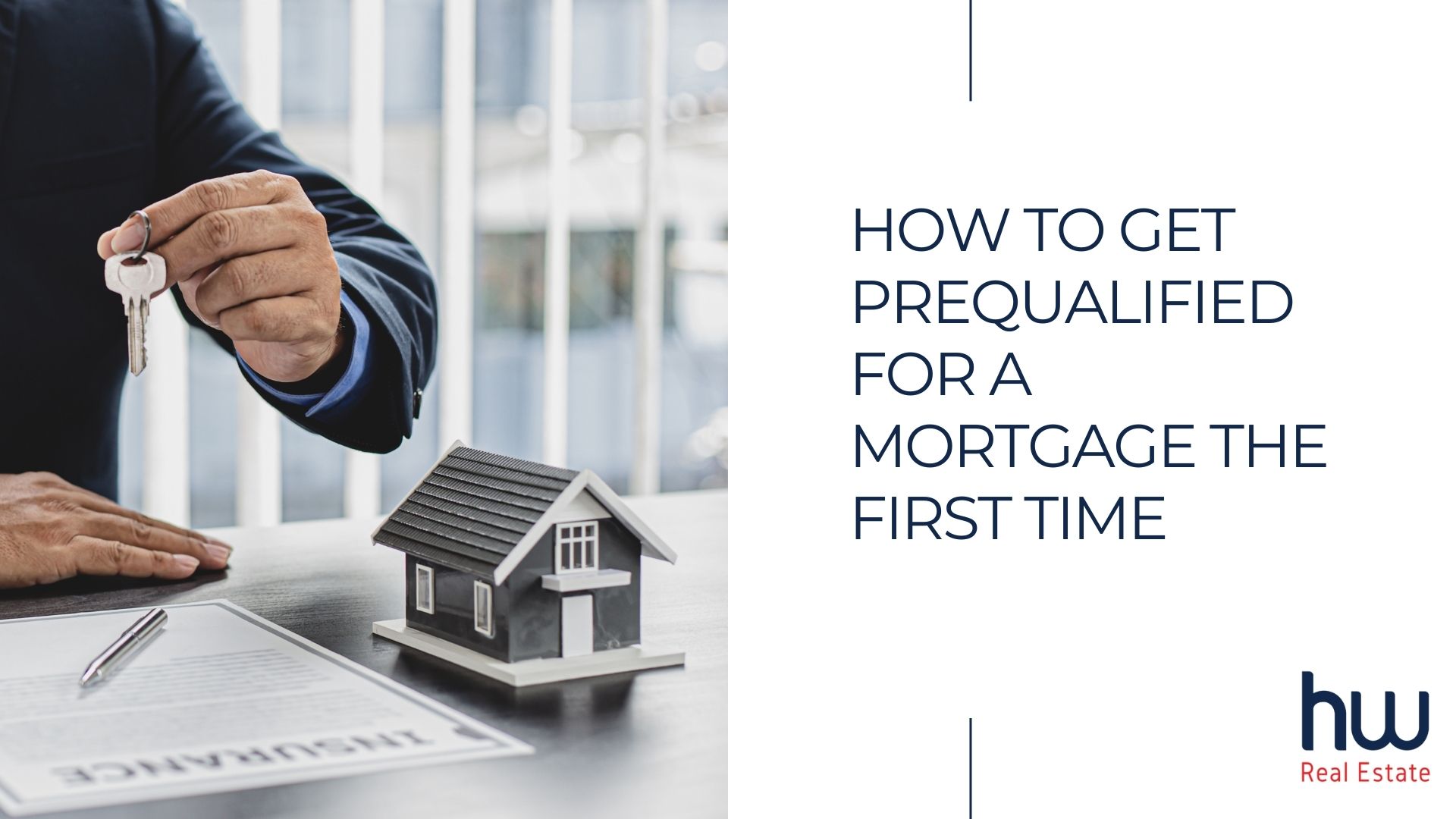 If you're exploring Lehigh Valley homeownership for the first time, you'll often get random advice about prequalifying for your mortgage before you start house hunting. But what does that mean? And is it the same thing as getting a mortgage preapproval? First-time homebuyers have lots of uncertainty to navigate, and it can be intimidating to even know where to start. You likely have questions about what steps to take to ensure a smooth purchasing experience. And getting prequalified for the mortgage is just one of the many tips you can expect to get. If buying a Lehigh Valley home is on your horizon, here's what you do when you're ready to get prequalified for the first time.
What Is Mortgage Prequalification?
Prequalification is a process in which home buyers get general estimates of what they are likely able to borrow. It usually is based on your credit history and income. It's not a hard loan application, so prequalification estimates can vary when it comes time to move forward with a purchase. However, homebuyers can gauge what price range of homes they can afford, which will help narrow their home search. And when those buyers decide to make an offer, having mortgage prequalification can send a signal to the sellers that they're serious about making a home purchase.
What is Mortgage Preapproval?
A mortgage preapproval is very different from a mortgage prequalification in that it requires home buyers to complete an actual mortgage application. It's like getting as close to securing a mortgage, without getting a mortgage, before a purchasing contract is even in place. This process will require a credit check and verifying documents about finances and income. Once a buyer is preapproved, he or she will receive a formal preapproval letter, which serves as more of an offer than a mortgage commitment. And these are good for 90 days, allowing the buyer time to then pursue house hunting. Much like a prequalification, the mortgage preapproval lets sellers know the buyer is serious about committing to a purchase.
What Personal and Household Information Should You Be Prepared to Provide?
It's important for Lehigh Valley home buyers to know the differences between these two processes. Typically, the prequalification will take less time to secure and fewer steps than the mortgage preapproval. But here is what you can generally expect to have prepared before securing either.
Mortgage prequalification usually means having:
Proof of income (current and over time)
Credit check to verify borrowing eligibility
General banking information
An ideal down payment and monthly mortgage payment in mind
Mortgage Preapproval usually requires:
Proof of income (copies of pay stubs)
Credit check to verify borrowing eligibility
Bank statements and account numbers to gauge liquidity
An ideal down payment and monthly mortgage payment in mind
W2 statements
Tax returns for personal and business taxes for a lookback period of two years
What Action Steps to Take for Prequalification for the First Time
When you're finally ready to get prequalified for a mortgage for the first time, there are steps you'll want to take first to ensure you get the most accurate and timely estimate of your potential borrowing power. Here's where you can start to make sure all your ducks are in a row.
Check Your Credit Score and History
Start with checking your credit score and reviewing your credit history. And even if your score is favorable, it's best to analyze what's on your report in case there are paid debts still showing or fraudulent activity that could affect your ability to borrow. You're always entitled to one free annual credit report from the three major bureaus and can do so by visiting www.AnnualCreditReport.com. You can also visit these sites:
FICO Score
Credit Karma
Experian
TransUnion
Equifax
Depending on the type of home loan you plan to pursue, there can be minimum credit score requirements to consider. Every home buying situation is going to be different. However, these are some of the minimum scores FICO and Vantage Score suggest buyers know:
Conventional Loans – 620
Jumbo Loans – 680
FHA Loans – 500-580 (depending on down payment percentages)
VHA Loans – No min credit score required, but 620 is preferred
USDA Loans – No min credit score required, but 420 is preferred
Sit Down with Your Current Finances
Even though getting prequalified for a mortgage for the first time won't require all the hard documentation of income and household finances, it's still recommended that you sit down and review your affordability situation. You don't want any surprises. Ideally, you'll want to have a precise understanding of what you can afford to pay each month for a mortgage and estimate how much savings you've stashed away for a down payment. Based on your comfort level with your finances, you might also recognize at this stage of the process that it makes sense to explore grants and assistance programs to help.
Employment Status and History
If you've been at a new job for a short amount of time or have significant gaps in your immediate employment history, it might be more challenging to secure official mortgage approvals. Lenders will need to know you have a steady income to afford monthly mortgage payments. And anyone who is self-employed will want to take a few extra steps to prove solvency in the business and the ability to generate regular income, as well. In either scenario, be prepared to document and explain your financial situation to your lender to make sure that you know all of your options and eligibility steps before you begin looking for a house to buy.
Don't Go Buy Anything Big
If you're planning to buy a home in the Lehigh Valley and are ready to explore prequalification for a mortgage, now is not the time to be making big purchases. Lenders will intently look at your debt-to-income ratio to gauge how much of your income is already allocated to go out each month and make predictions about what you can afford. If you have more debts on the books than you have income coming in, it can be detrimental to your mortgage borrowing power. Most lenders frown on any ratio over 50%, although different loan types have varying requirements.
Know Your Loan-to-Value Ratio
This set of numbers is what lenders use to estimate how much risk they're taking to give you a loan. It calculates the relationships between the market value of the property you're looking to buy and the loan amount you need to borrow to buy it. It will also help them determine whether or not mortgage insurance will need to be added. Every mortgage will present a qualifying LTV ratio. But again, depending on the loan and your situation, those actual percentages may vary.
Assembling Your Documents
Once you have a clear and concise snapshot of your potential borrowing power, your finances, and your affordability benchmarks, you can assemble your documents and head to the bank. Of course, you might also explore credit union options or talk to your real estate professional about resources to help you explore grants and assistance programs. There are also online preapproval resources, like Quicken Loans or Better Mortgage, that promise immediate approval responses. If it's your first time, it's best to remember to ask any questions along the way and be honest about your financial situation.
Now That You're Prequalified, What's Next?
When you're prequalified for a mortgage, you'll have a realistic idea of what you can spend on a new Lehigh Valley home. Armed with that information, you can work with your real estate agent professional to describe what your dream home, within your affordability parameters, might look like. And as you venture out to open houses and to take tours of Lehigh Valley area homes, be mindful of your prequalified mortgage budget. Should you find your ideal home to buy, it's still best to get a home inspection to make sure you're not blindsided by major repairs or condition improvements either, which will affect your bottom line.
When you're buying a home in the Lehigh Valley for the first time, there's a lot to take in before you even start your house-hunting journey. Consider mortgage prequalification or mortgage preapprovals to get an understanding of what your lending capacity might be first. And when you're ready to partner with a local real estate expert, who can also offer lending insights and point you to local Lehigh Valley resources, let Homeway Real Estate be your first call!