How To Know What To Offer On A House In The Lehigh Valley
Posted by Alex Lopez on Wednesday, October 21, 2020 at 9:00 AM
By Alex Lopez / October 21, 2020
Comment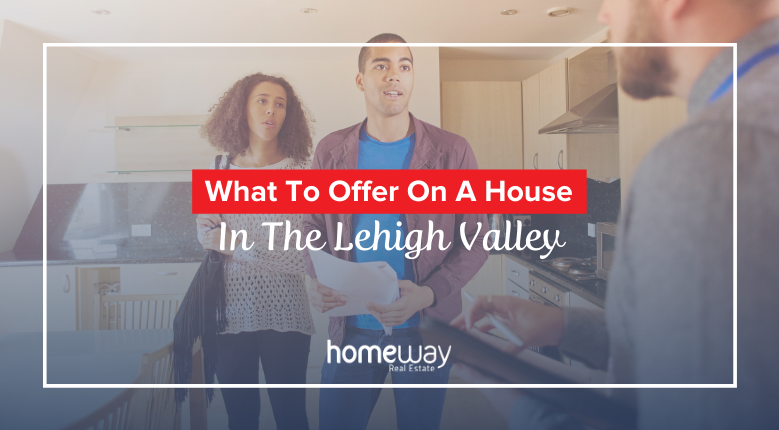 You've found it. The house of your dreams. And now that the home-finding adventure is over, the home-buying dance begins.
Should you offer the asking price, or more or less? You don't want to pay more for the house than you need to, but you don't want to offend the seller by offering too little; then the house finding adventure has to start again.
So what do you do? Here are some questions to ask that will help you know what to offer on a house in the Lehigh Valley.
What Is the Current Market?
You may have heard the terms "buyer's market" and "seller's market." In a buyer's market, there is a low demand for houses, which can drive home prices. In a seller's market, house prices might be higher to reflect the more demand.
The Lehigh Valley encompasses a fairly large geographical area, and houses in some neighborhoods and price points might be more in demand than others. Your real estate agent can help you understand the market for houses in your ideal regions and price points, so you can make a well-informed offer.
How Does the House Compare to Others?
To know if the seller is asking for a reasonable amount, it's a good idea to look at comparable houses. Your real estate agent is an excellent resource for recent sales in the area and can help you compare the house you want to another one with similar square footage and features.
If you can determine how much similar houses in the area have sold for, you'll have a good starting point when you go to make your offer.
What Else Are You Including in Your Offer?
An offer isn't always just about the price you're willing to pay the seller.
For example, are you pre-approved for a mortgage? Can you pay with cash? Are you willing to pick a closing date that's sooner rather than later? These aspects of your offer might let you get away with offering a bit less money.
But a seller might find your offer a little less appealing if you want to ask for first time home buyer's assistance, or if your offer is contingent on selling a property you currently own.
How Much Do You Want This House?
There are some questions you might want to ask yourself about the home before you make an offer. Knowing a little more about why the seller wants to sell, or problems in the home, can help you determine the house's value and whether or not it's the right home for you.
If after consideration you can't imagine living anywhere else or losing it to another buyer, you should make your best offer. Even if it's more than the asking price, it can help you escape a bidding war and minimize the risk of another potential buyer offering more.
Are you ready to make an offer on a home in the Lehigh Valley, PA? Homeway Real Estate is a full-service real estate agency. Visit our website to learn more about how we can help you.