May Market Update 2021
Posted by Alex Lopez on Wednesday, June 2, 2021 at 9:00 AM
By Alex Lopez / June 2, 2021
Comment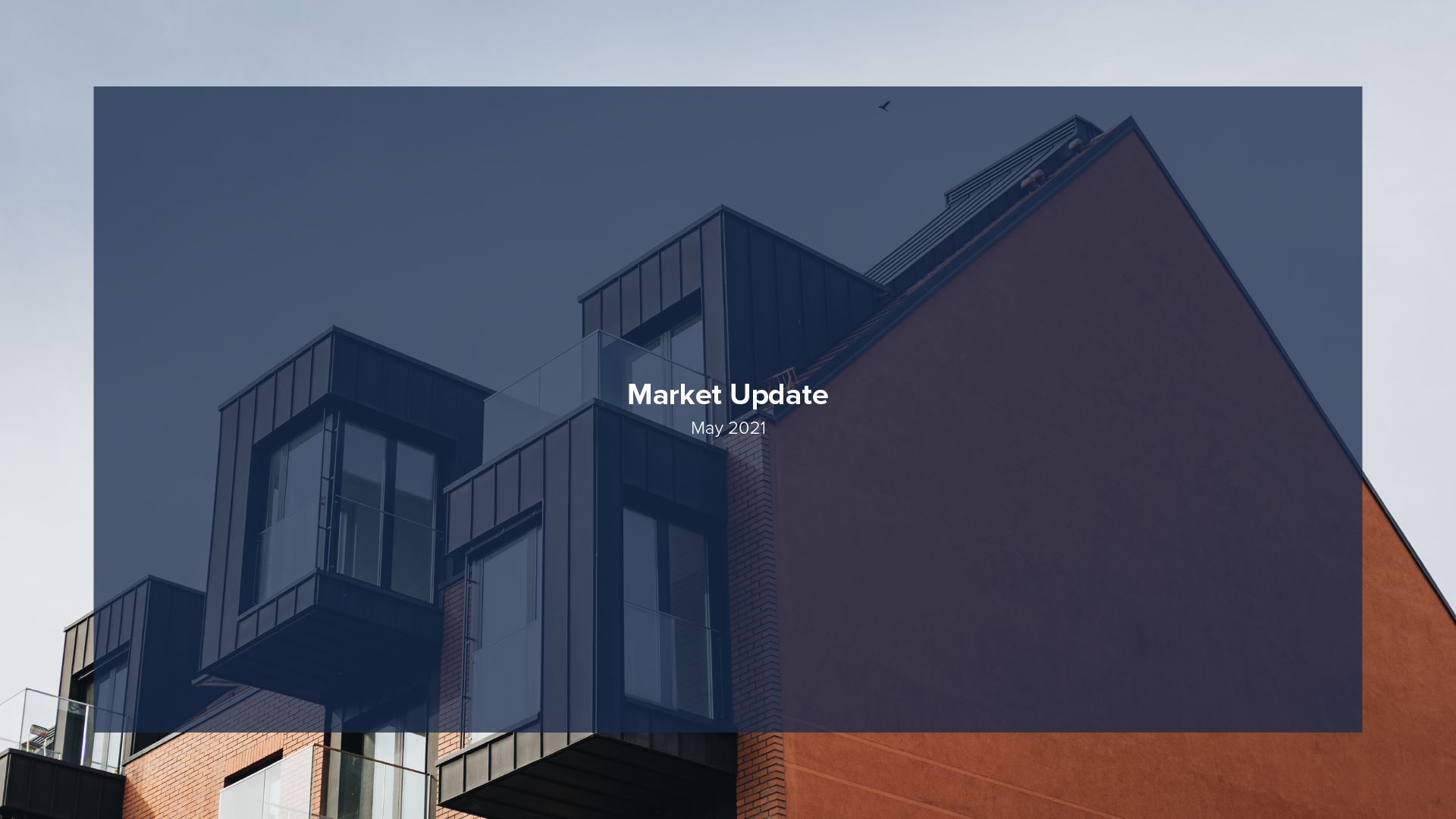 Each month we offer a market update regarding real estate trends across Lancaster, Lehigh Valley, and Stroudsburg for the previous month. We are still climbing in average sale price in each region, but the contrast to last year is less pronounced as we are now approaching the 1-year mark for the current real estate boom. New listings are increasing steadily across the board as people are trying to get their house on the market for the summer. If you have thought about buying or selling, the numbers are strong for our region, indicating a great time to act!
Main Statistics for May 2021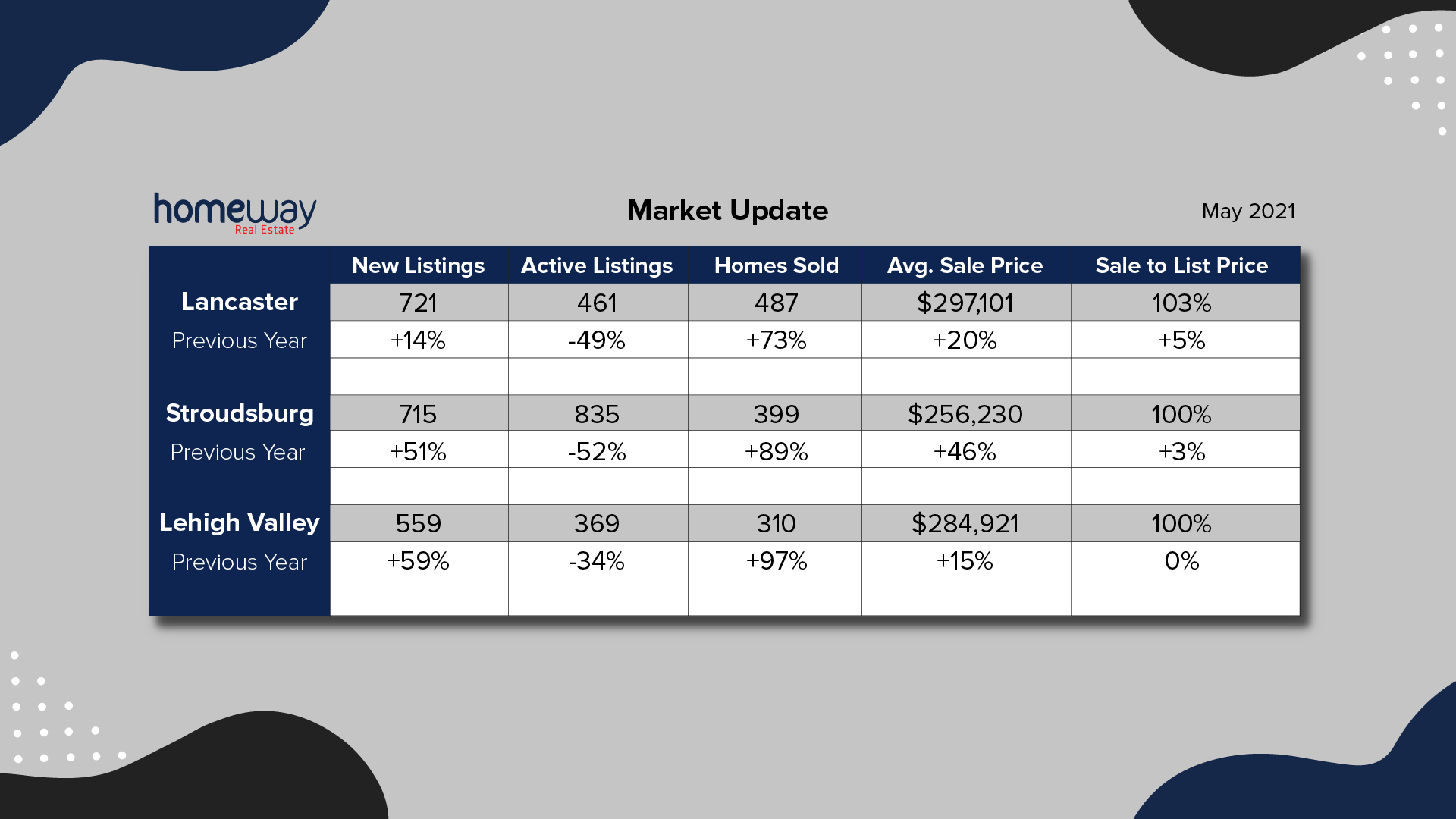 New listings – Our region saw new listings increase in all regions from last year in May. Inventory has increased from both last month and last year indicating that a lot of people are selling so if you are looking to move this summer you might be in luck!
Homes sold – End of month active listings are down up to 52% from last year, which means houses are selling fast. If you are looking to buy but are overwhelmed by the state of the market a real estate agent will be of extreme value to you. Amount of homes sold in May are up 97% in the Lehigh Valley compared to last year and above 73% in Lancaster and Stroudsburg.

Sale price – With the very high demand and quick sell times this will drive up the average sale price. Lancaster's average sale price is up to $20,000 from last month and 20% from last year. The Lehigh Valley saw a 15% jump in average sale price from May of last year. But the really hot market continues to be in Stroudsburg, with an average sale price of $256,000, an increase of over 46% from last year!

Sale to List Price Ratio – Looking at the sale to list price ratio from April things in the Lehigh Valley are the same from last year. Stroudsburg increased 3% from last year reaching a 100% sales to list price ratio. The Lancaster market is coming close to being at or above 100% for a year.
Homeway Real Estate
If this market comparison has inspired you to consider a move, let Homeway Real Estate be your guide! In today's real estate industry, you need a knowledgeable partner who continues to keep a finger on the pulse of the Lancaster, Stroudsburg, Easton, and Allentown markets. Contact us today and explore your options for selling with an expert marketing plan, look into refinancing, or start shopping for your dream home.