Most Beautiful Neighborhoods In Lancaster
Posted by Alex Lopez on Sunday, October 4, 2020 at 11:30 AM
By Alex Lopez / October 4, 2020
Comment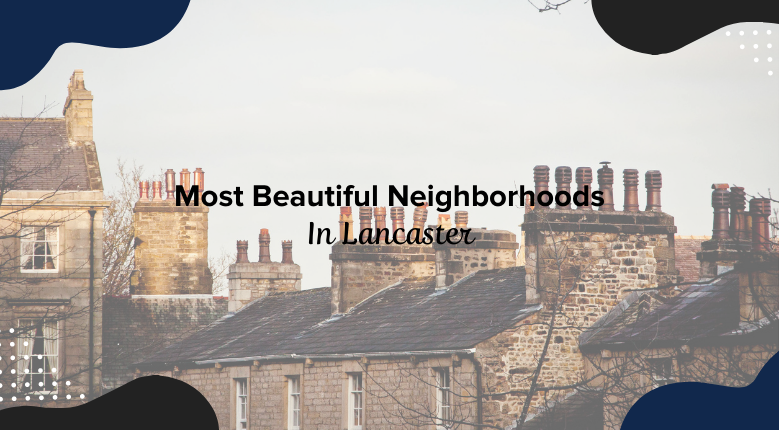 Lancaster, Pennsylvania has long been regarded as one of America's most beautiful historic towns. Situated in the heart of Dutch Country, the town is famous for its stunning farmland, its culture, and, of course, its Amish history. If you're thinking of moving to Lancaster, you're probably curious to discover some of the best Lancaster neighborhoods. Here are our top five most beautiful neighborhoods in Lancaster.
Landisville
Landisville is a charming suburb situated just outside of Lancaster. Here, you'll find a delightful community spirit and gorgeous, rural scenery, while still being close to the center of Lancaster. Perks of Landisville are its many parks, its family-centric vibe, and its excellent local public schools.
Leola
Leola is another Lancaster suburb known for its beautiful views and homes. The community has plenty of historic homes with plenty of acreages, making it the perfect place to settle down and raise a family. The area is about 20 minutes from central Lancaster, making it an easy location for commuters. If you love gazing out the window to serene rolling fields, Leola may just be the perfect place for you.
Salunga
Salunga sits next door to Landisville and boasts a slightly larger population. Salunga tends to attract retirees and has a slightly older population than other neighboring Lancaster neighborhoods. If you're looking for a peaceful, gorgeous place to call home, Salunga ticks all the boxes!
Millersville
Millersville is a small town in the Lancaster area. If you want a slower-paced, village feel that doesn't feel too rural or tucked away, you might love the atmosphere at Millersville. With plenty of charming restaurants, coffee shops, and local parks, you and your family will have lots of entertainment at your doorstep. Plus, you'll only be about 15 minutes from downtown Lancaster!
Manheim Township
Looking for a charming suburb that's close to downtown? Mannheim sits on the southern border of Lancaster proper. Manheim offers the best of both worlds, with stunning rural scenery and proximity to the buzz of Lancaster city. It's a wonderful place to raise children thanks to its many highly-rated public schools.
Browse Homes in Your Favorite Neighborhoods with Homeway Real Estate Lancaster
If you want to find your dream home in Lancaster, PA, or the surrounding area, Homeway Real Estate Lancaster is your go-to realtor. Our team of highly experienced professionals knows each and every Lancaster neighborhood and will help you discover the home you've been searching for, in the ideal neighborhood for you and your family. Begin your search today by visiting our listings page, or contact one of our team to find out more.