Moving to Pennsylvania: A Guide to Relocating to Another State
Posted by Alex Lopez on Wednesday, March 17, 2021 at 9:00 AM
By Alex Lopez / March 17, 2021
Comment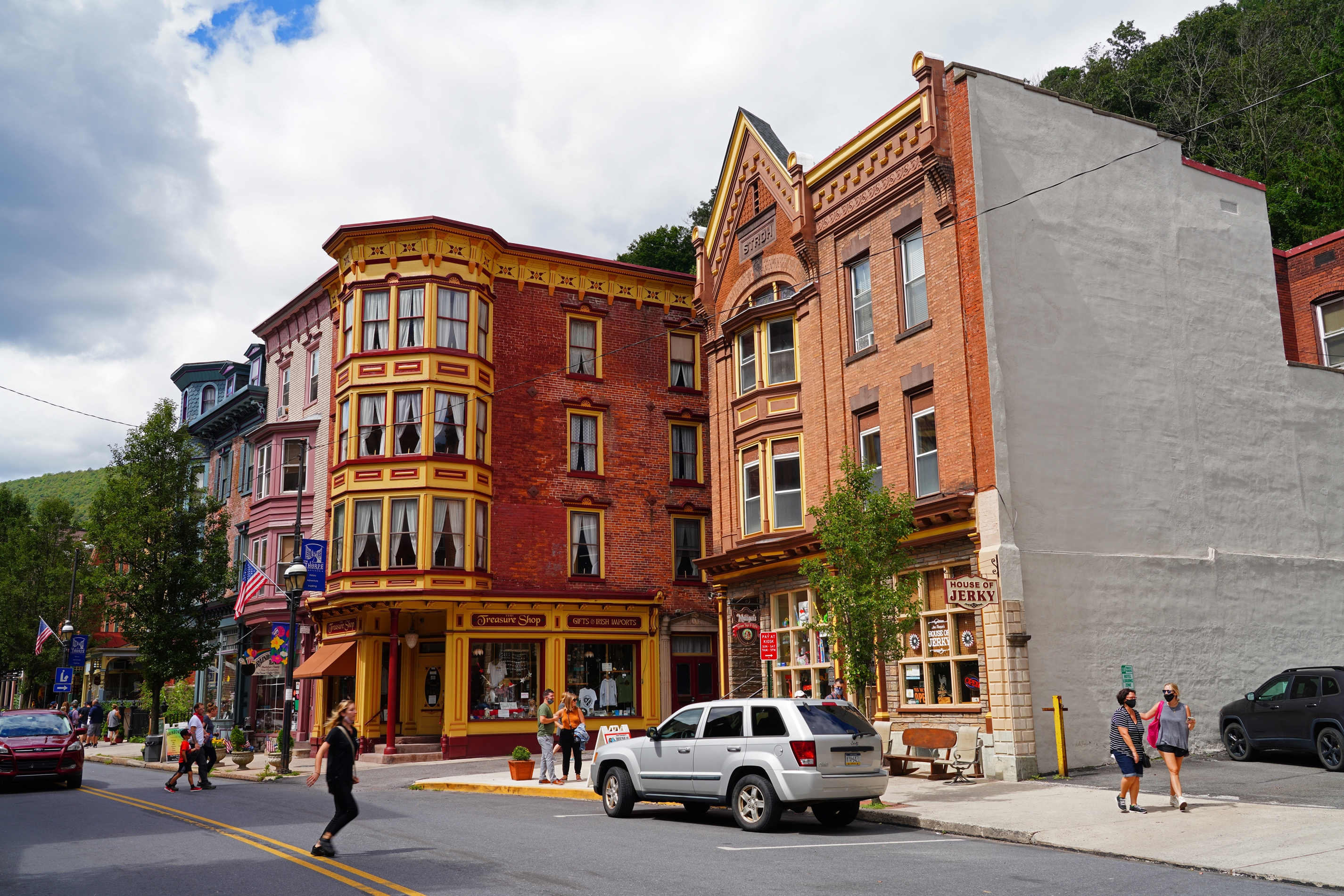 Moving to Pennsylvania can bring you many opportunities for your family at a lower cost than neighboring states such as New York, Maryland, and New Jersey.
An example is the Lehigh Valley, a growing community (with over eight hundred thousand residents) around a 2-hour drive from New York City and Philadelphia with plenty of job opportunities thanks to startups opening in the area.
So, if you want to move to Pennsylvania, learn below the benefits of living in PA and a four-item checklist to make your move a success!
Is Pennsylvania a good place to live?
Pennsylvania is an affordable place to live with plenty of job and education opportunities for your family.
Take for example Lehigh Valley: you can commute to two major capitals (NYC and Philadelphia) of the east coast for work, which means more chances of landing a solid career. The location is booming, with entrepreneurs opening startups thanks to the Ben Franklin Technology Partners program.
And if you're thinking of the future of your kids, they are close to some of the highest-ranking universities of the country, including the University of Pennsylvania and Cornell and Columbia in neighboring New York.
Lehigh Valley also has its own institution, Lehigh University, ranked #49 in national universities and has well-regarded programs in engineering.
Learn about the top communities in Lehigh Valley, PA
Why you should move to Pennsylvania
You already know the job and education opportunities from the previous section, but what else does Pennsylvania have to offer?
Well, if you're a fan of the great outdoors, the state has plenty of fantastic nature reserves, such as the Pocono Mountains, which offer skiing, camping, and waterpark resorts.
Closeby to Lehigh Valley you can visit the Lehigh Gorge State Park, which features a 20-mile hiking path beside the river. Perfect for cycling, a jog, or you can even test yourself with a whitewater rafting journey!
And as one of the 13 colonies, Pennsylvania has a rich history that can be explored in its many museums dotted across the Lehigh Valley and Philadelphia. Museums include the Allentown Art Museum, the National Museum of Industrial History, and the American Revolution Museum.
Find your perfect house in Lehigh Valley, PA
Checklist for Moving to Pennsylvania
If you plan on moving to Pennsylvania, follow this checklist to make sure your move goes according to plan. We'll explain each item of the list later on.
Decide which community you'd like to live in

Determine your house-buying budget

Get pre-approved for a mortgage

Hire a local real estate agent
#1 Decide your community
We've mentioned Lehigh Valley in this article, but Pennsylvania offers many other thriving communities you can live in, such as East Stroudsburg, Lancaster, and Reading.
All these communities offer plenty of job and education opportunities, along with access to leisure at museums, nature parks, and resorts.
What should weigh your decision is the location (primarily if you must commute to New York City or Philly), along with your house-buying budget.
#2 Determine your house-buying budget
Before you start checking listings, you should determine how much you can invest in a new home. You should know how much of a down payment you can offer, along with your monthly budget for financing a home with a loan.
Savings, assets, and even your current house (if you have one) can be invested into your down payment. The bigger your down payment, the more opportunities you'll have to buy a house.
#3 Get pre-approved for a mortgage
Before you contact a house seller, you should get pre-approved for a mortgage with a bank or a lender such as the PHFA (Pennsylvania Housing Finance Agency) or a National home loan (FHA).
Property owners will take you more seriously on your house buying offers with a pre-approved mortgage since it means you have the income for the investment.
#4 Hire a local real estate agent
A Pennsylvania real estate agent will know the community better than if you hire an online realtor who isn't familiar with the locals.
Many property owners prefer to sell their properties by recommending them to local real estate agents of trust. If you have a specific housing demand (such as a big garage), a local agent can get in touch with their network to find a suitable property quicker than if you browse through listings yourself.
Find a Lehigh Valley real estate agent
So, if you want to move to Pennsylvania, check out Lehigh Valley homes below: