Need To Sell A Home In The Lehigh Valley? Here's Where To Start
Posted by Alex Lopez on Wednesday, November 18, 2020 at 9:00 AM
By Alex Lopez / November 18, 2020
Comment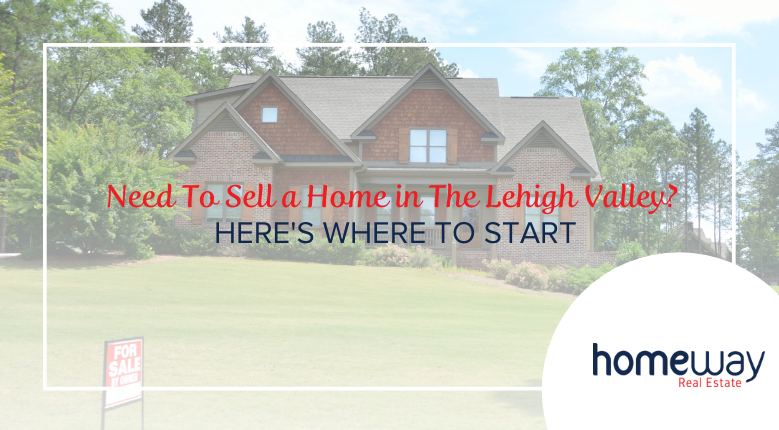 Do you need to sell your home in the Lehigh Valley, Pennsylvania? This is often a monumental and emotional decision. You may have spent decades building memories in your family home, or you may just have been passing through the area.
And much like being a first time buyer, selling a house for the first time could feel overwhelming. However, a careful start to selling your property can minimize frustrations and lead you to a successful sale.
Here are some steps to take to start selling your home in Pennsylvania.
Work with the Right Seller's Agent
Resist the temptation to sell your home without the help of a licensed real estate agent. Some people want to list and sell their property on their own, in the hopes of saving some money. But it's unlikely you'll feel it's worth the extra effort to manage a home sale without the help of an expert.
A seller's agent takes care of many of the responsibilities for selling a home. They list and market the house, arrange showings, communicate with the buyer's agent, and assist with the necessary paperwork and the home sale's general process.
Seller's agents also offer expert guidance on some of the decisions you'll need to make as a seller, such as the house's listing price and how to make sure your home is ready to show to potential buyers.
With the right seller's agent, you'll also be more likely to have a successful, quick sale at an ideal price point. They come with experience, strategies, and a network that will be beneficial to you.
Determine a List Price
Deciding on the value of your property might be tricky. If you've created memories and invested time creating a home, it's hard to be unbiased as you determine how much your house is worth.
To correctly price your home, you'll need to know about the current housing market, including the activity of comparable homes. You'll also need to understand how your current home's condition and features will add to or detract from its value in the eyes of potential buyers.
Ultimately, you want to determine a list price that attracts buyers and creates excitement about your home, so you can sell it quickly and maximize how much money you earn in the transaction.
Prepare Your House for Showings
Impressions are important. When buyers see your house, it's important that they appreciate its value and can see its potential.
Consider your home's curb appeal. What will buyers think of it before they've even set foot inside? Make simple cosmetic changes to the outside of your house, like painting the front door and updating your landscaping to make an excellent first impression.
Then, go through the interior of your house and repair, replace, and repaint any areas that are worn, dirty, or broken. Keep it clean, tidy, and well-lit to impress potential buyers and make it feel move-in ready.
Remember that a seller's agent helps you with essential details and decisions as you sell your home in the Lehigh Valley. Homeway Real Estate is a full-service real estate agency. Visit our website to learn more about how we can help you, including what closing costs are.