Preapproval vs. Prequalification for Mortgage: What's the Difference?
Posted by Alex Lopez on Wednesday, April 13, 2022 at 9:23 AM
By Alex Lopez / April 13, 2022
Comment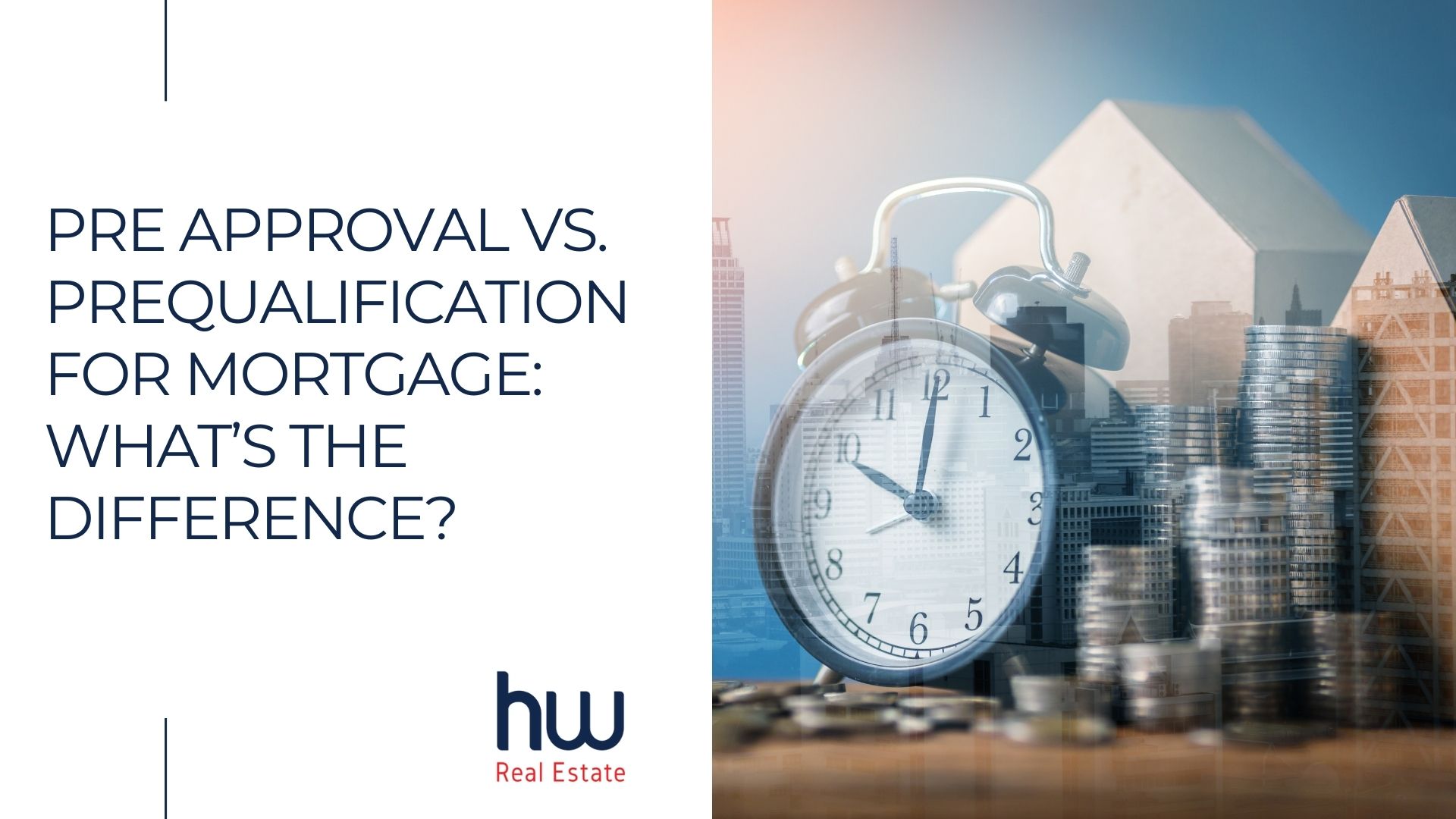 Buying a home in the Lehigh Valley right now is an incredibly sound investment. The market is a flurry of sellers and buyers, making it attractive to anyone who's been on the fence about making a move. But the house shopping and buying process can be complex, especially if you're a new homebuyer. One key way to ensure your house hunting results in a seamless sale and transaction involves preparation before you even begin to search homes for sale.
Get your finances in order before you start venturing to open houses. You don't want to waste time attending showings of homes that don't fit your budget. And it's certain heartbreak when you fall in love with a property that you find out later your bank says you can't have. To prevent this from happening, homebuyers should consider getting prequalified for a mortgage or, in some cases, preapproved for a mortgage before setting foot into any home for sale.
So, what's the difference between preapproval and prequalification? The two are not the same, although they do have similar steps and provisions. Here's what every Lehigh Valley homebuyer needs to understand about preapproval and prequalification. Armed with these details, you can make the best decision based on your timeline to move, borrowing power, budget, and preferences.
Definition of Mortgage Prequalification
A mortgage prequalification is a general process for getting estimates from potential lenders about what you're more likely able to borrow to finance a home purchase. Anyone ready to buy can venture in to discuss lending options loosely based on credit scores and household income. With these estimates in mind, you can begin sifting through available homes for sale that fit with your estimated borrowing budget.
Definition of Mortgage Preapproval
A mortgage preapproval is a far more in-depth process leveraged by homebuyers who are ready to complete an official application for a mortgage. Getting a mortgage preapproval is about as close to getting an actual mortgage without a purchasing contract. The application process is thorough and far more involved than a general estimate, prequalification process. Preapprovals also have term limits, and most lending amounts are accurate for a period of 90 days.
Benefits of a Mortgage Prequalification
Because a mortgage prequalification is more of a soft inquiry into your finances, you can have more flexibility in taking your time to shop for a new house and pull the trigger on making an offer. Having a general prequalification estimate isn't going to be a guarantee of what you can borrow. Rather, it's a great way to get a lending range to have in mind as you visit various homes for sale in the Lehigh Valley.
Benefits of a Mortgage Preapproval
When you take the additional steps to secure a mortgage preapproval, you're making more of a commitment to the homebuying process. With the increased prerequisites involved with the application, you can expect a more precise result in lending eligibility. And when you know exactly what you can borrow, you can narrow your home search down even further. When you find a Lehigh Valley home you love, you already have a preapproval in place that will allow you to make a serious offer. When sellers have multiple offers, they'll often work with buyers who have preapprovals in place over those who have not taken any lending exploration measures, too.
What Documents Are Required for Mortgage Prequalification?
When you go in to talk to different lenders to discuss mortgage prequalification, you won't need to bring much with you in the way of documents. Most lending institutions only rely on credit history and income to offer general borrowing estimates. However, to receive the most accurate mortgage estimates, you can bring additional documents to support your current financial situation.
For best estimate results, consider bringing with you:
Proof of income (paycheck, tax return)
Credit check to examine borrowing eligibility
Basic banking account information
Your ideal down and monthly mortgage payment in mind
What Documents Are Required for Mortgage Preapproval?
Going in for the mortgage preapproval means getting all of your supporting documents together. To lock in a loan amount and to complete the application process, it's best to have a collection of information to verify everything from your identity to your average household income. This checklist may not be exhaustive, but it represents the most common things you'll need to have with you when you go in to talk about mortgage preapproval.
At the very least, bring documentation outlining:
Proof of income (recent pay stubs)
Credit checks to verify borrowing eligibility
All bank statements and account numbers
Your ideal down and monthly mortgage payment in mind
W2 statements
Tax returns for any personal and business taxes over a two-year lookback period
How to Decide Which Pre-Mortgage Step Is Right for You
In order to officially decide whether you should opt for a mortgage prequalification or a mortgage preapproval, start with your homebuying preferences. Do you have a narrow timeline to move, or are you in a hurry? If time is of the essence, a mortgage preapproval will help streamline things. However, if you're casually looking for a new property, you can casually get a mortgage prequalification to help narrow your search.
Think about your finances, too, including affordability, cleaning up your credit history, or saving up for a down payment. These all will affect your borrowing power. So, any improvements you make will affect your loan. If you're still working on getting your finances in order and anticipate changes, a mortgage prequalification estimate might be your best bet.
What Not to Do Once You Have a Mortgage Prequalification or Preapproval in Hand
Whether you secure a mortgage preapproval or just get a mortgage prequalification estimate, there are a few things you don't want to do to jeopardize your borrowing position. The goal is to secure a loan and buy a new home. Now's not the time to make some of these mistakes that might affect how much you can borrow.
Don't apply for new credit cards.
Don't make significant purchases, including recreational vehicles, cars, etc.
Don't co-sign on anyone else's loan.
Don't fall behind on any of your recurring bills.
Don't make major employment changes that might impact your income projections.
Don't deplete your savings in any way, if possible.
What to Do Once You Have a Mortgage Prequalification or Preapproval in Hand
Regardless of which you choose to get first, once you have an idea about what you can borrow, you can begin house hunting in the Lehigh Valley. And if you want a seamless experience with finding, visiting, and negotiating a home purchase, you need a local expert to help. Homeway Real Estate can be your guide through every step of the process. With your prequalification or preapproval, our professionals can ensure you only consider those properties that fit your budget and timeline.
Now that you have definitions and a better understanding of the differences between a mortgage prequalification and a mortgage preapproval, you can make sound decisions about how to move forward with your homebuying process. Don't forget to contact a Homeway Real Estate agent to help you with your search, too. Having the right professional to walk you through every phase of the Lehigh Valley homebuying process will ensure you have the best experience.