Secrets To Marketing A Home For Sale in Lehigh Valley
Posted by Alex Lopez on Wednesday, December 30, 2020 at 9:00 AM
By Alex Lopez / December 30, 2020
Comment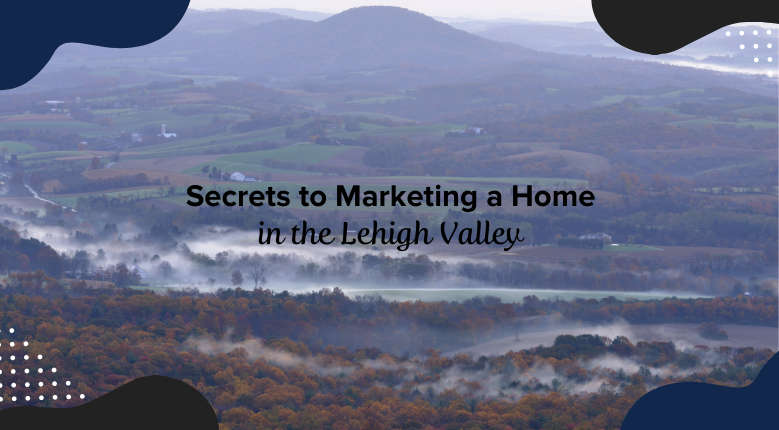 A fresh coat of paint? Check. Decluttered living spaces? Check. Updated curb appeal? Check. These are great strategies for presenting an appealing, move-in-ready house to buyers.
But before buyers will come to see your home, they need to know it's for sale. The work you're putting in won't sell the house on its own.
That's why you need good marketing strategies.
When you effectively market your home, word gets out that the property, with its unique features, is available. Once you have the attention of buyers, you're on your way to an effective sale.
Here are secrets to marketing a home for sale in the Lehigh Valley.
Select the Right Real Estate Agent
Selling a home is an important process that you probably don't want to undertake on your own. Realtors have experience, connections, and - you guessed it - effective strategies for marking your property.
When you're looking for a realtor, ask how they plan to market your home. Listen for a variety of ideas that seem catered to your specific circumstances and property.
You should also check to see that prospective real estate agents have a strong online and social media presence. Do their websites look professional and showcase current listings in a way that seems likely to attract buyers? Are they active on social media sites, sharing listings and pictures to create interest?
These are signs that a realtor is more likely to be invested and effective at helping you sell your home.
Get Creative
One of the best marketing strategies is to make sure your house stands out. What better way than to be creative with the information you share with buyers?
Consider bold, professional photographs of your house's interior and exterior that showcase its best features. And in the world of innovative technology, take advantage of a 360-degree tour, videos, or even a drone shot for an aerial view of your property.
And while a picture is worth a thousand words, and likely the first way you'll capture a buyer's attention, don't forget about the descriptions you use to describe the house, its property, and the surrounding area.
Include Variety
To effectively market your house, don't rely on just one strategy. The secret to good marketing is to use multiple techniques.
Most homebuyers start the process online, so a comprehensive web presence is always a good idea. A home listing and pictures should be available on multiple websites, including your realtor's, as well as through social media outlets like Facebook and Pinterest.
And don't forget the power of printed information, too. Consider a colorful brochure or mailing postcards to let people in the area know your house was "just listed." Even the "for sale" sign in front of your house is a marketing strategy that lets your neighbors and others in the area know your home is available.
One marketing strategy not to forget? Word of mouth. Let your friends, neighbors, relatives, and coworkers know that you're selling. You never know who might get in touch with your future buyer!
If you need assistance selling your home, we are here to help! We'll teach you everything, including what closing costs are and how to price your home. Call today!