Sell Your Home Fast With These Quick Tips
Posted by Alex Lopez on Friday, June 11, 2021 at 10:13 AM
By Alex Lopez / June 11, 2021
Comment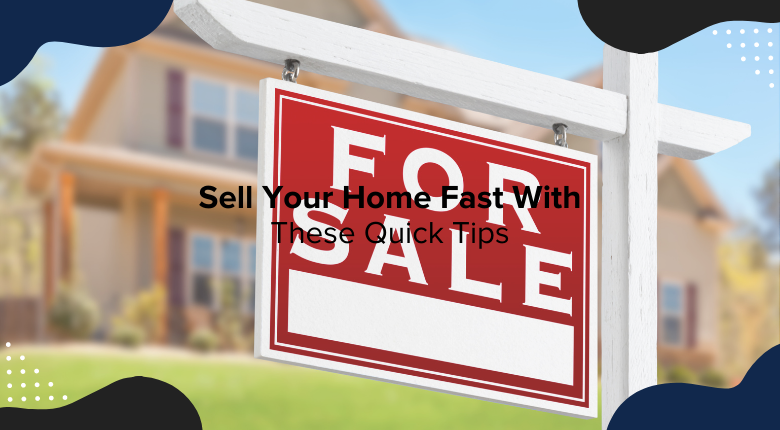 If you need to sell your home fast, you could be in for a lot of waiting if you don't get everything in order before putting that home on the market. That's because without a comprehensive understanding of the market, you may not be highlighting the best things or asking a fair price -- you may even be leaving money on the table!
In your haste to sell, you could also forget to wrap up those loose ends, such as cleaning or repairing anything that needs fixed. That could prevent you from putting your best foot forward, which could mean even more waiting or a problem with getting the full value of your home. For those interested in how to sell your house fast, here are some ways that you can give your home the best chance on the open market.
Clean and Stage Your Home
No one wants to live in someone's old and dingy home, so the first order of business is to clean and stage your home. If you have stuff all over the place and closets jammed full of clothes and other junk, buyers might get the impression that your home is small and cramped. Additionally, the more of your things that are visible, the less likely that buyers can imagine their things in your home.
Ideally, you'll want a few choice pieces of furniture in every room -- store or get rid of the rest. That cute tchotchke might be a great memory for you and your family, but buyers will just see clutter. They'll also be opening closets and inspecting the condition of the floors, walls and other aspects of your home, so make sure it's all clear and clean.
Decide on a Price
Whether you look up nearby properties to see what the going rate is or you pull a number out of thin air, you'll have to price your property to sell. Those that know how to sell your house fast know that price is always an important consideration, even in a hot sellers market. Simply put, the best way to sell your home fast is to go with a competitive price. A lower price will entice buyers that may not look your way otherwise, and nothing says you're ready to sell than a fair and competitive price.
Another way to get the benefit of a low price is to initially list the house on the market at your ideal price, then lower the price after a certain amount of time has passed. If it's been a couple weeks since your listing went up and you're not getting any bites, it could be because your price is not aligned with what buyers think of your home. Lower that price and the offers should start coming in.
Fix Those Lingering Repairs
While you can always try to sell your home as-is, most buyers expect working appliances and fixes for items that may be broken or that have seen better days. If you have any paint that is peeling or scratched, consider repainting. Loose tiles should be reset or replaced, and the same goes for loose or malfunctioning door handles, knobs or fixtures. Anything that's loose or broken should be fixed or replaced before you stage your home or put it on the market. Compared to other listings, problems here and there could end up turning buyers off, jeopardizing your ability to sell your house fast.
If you're not handy then hire someone who is. It may only cost you a few hours of work to touch up all those lingering issues, and it'll more than pay for itself when you go to sell and buyers are inspired by your house, not disappointed.
Hire a Professional Photographer
It's definitely easier to grab your smartphone and take a handful of pictures while walking around your home, but it won't do you any good when it comes time to list your home. More than three-quarters of buyers say that professional photos are an important piece of the buying equation, so don't skimp out. Professional photos only cost a few hundred dollars, yet these photos are the only way that buyers have to evaluate your property without coming out for an in-person look. If those photos convince a buyer to visit, they've done their job and more.
Keep in mind that you'll have to clean and stage your home before hiring that photographer, otherwise they'll be capturing images of your dingy and unclean home. Another important tip if you're taking pictures with indoor lighting -- replace those bulbs!
Hire a Real Estate Agent
For many homeowners, the best way to sell your house fast is to hire a real estate agent. Instead of fumbling through and attempting to do everything on your own, a real estate agent can help you sell your home faster because of the experience that they bring to the table. They know the local market, what buyers are looking for and how to frame your home in the best possible light. Get started here or request a free market analysis today.