Selling Soon? 6 Benefits of Having a Pre-Listing Home Inspection
Posted by Alex Lopez on Monday, October 10, 2022 at 8:58 AM
By Alex Lopez / October 10, 2022
Comment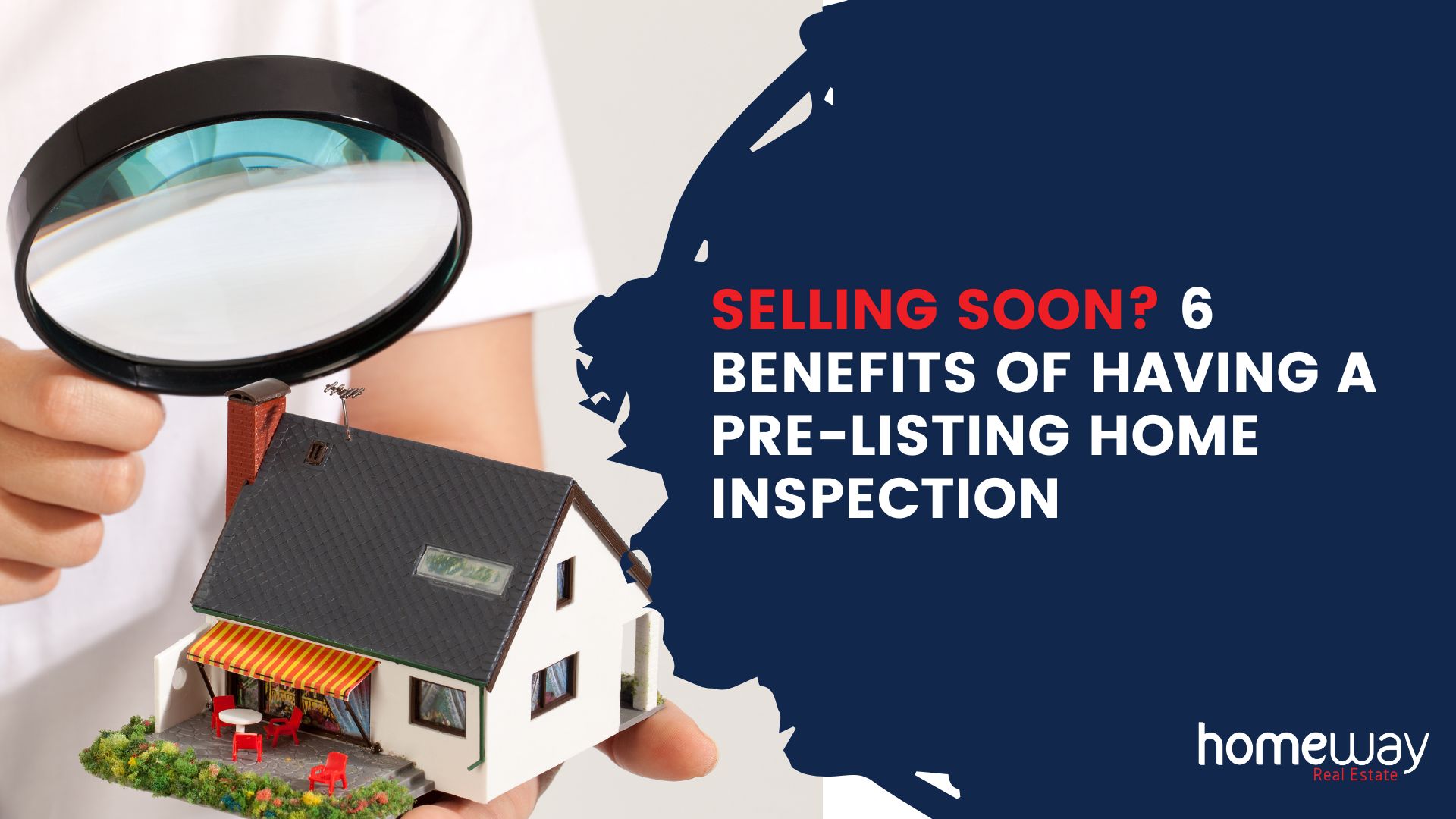 For any Lehigh Valley resident who's exploring the idea of selling a home, there's a lot to consider. For starters, you're not even sure you want to go through the hassle of moving just yet. But at the same time, you're seeing so many others buying new dream homes and selling their existing properties for high-dollar offers, and you want in on that profitability.
Before you make any rash decisions or rush to put that "for sale" sign in the yard, there are a few critical preparation steps to consider. One of the biggest trends for sellers these days is to have a pre-listing home inspection. And you'll want to weigh all these benefits to decide if it's the best way forward for you, too. Here's what a pre-listing home inspection can do for you and why you should consider having one before you put your Lehigh Valley home on the market.
What Is the Pre-Listing Inspection?
Usually, it's the homebuyers who handle the scheduling of and paying for a home inspection. And technically, they still may choose to do so, even if you've elected to schedule a pre-listing inspection. However, in most scenarios, when you, as the seller, handle the home inspection, buyers will rely on those findings in lieu of scheduling their own.
A home inspection process is much the same whether you're scheduling it before you list, or your buyers schedule it before they buy. In either scenario, a certified professional will come into the home and evaluate its components. A report will be generated that itemizes concerns, repairs, or suggested replacements, regarding the home's condition and overall functionality. Not all pre-listing inspections are alike. But, in general, they include the visual inspection of the following aspects:
Foundation Materials and Conditions
Roofing Structure, Materials, and Conditions
HVAC Systems
Plumbing and Drainage
Electrical Systems
Appliance Operation
Safety Overview (railings, smoke detectors, operable windows, and doors)
Every individual home inspector will work at his or her own pace and incorporate different equipment and processes. But the results should be similar. And it could take an inspector anywhere from three to six hours to complete the evaluation. Remember, though, the pre-listing inspection report is yours, and your inspector will be working for you. So, ask questions if you have them. Your inspector may offer for you to be present throughout the inspection process, too. But it's the finalized report, usually available within 48 hours of the inspection, that will be most valuable to you. Make sure yours includes concise descriptions and images of the areas inspected.
Why Having a Pre-Listing Inspection Makes Sense for Today's Sellers
Because the Lehigh Valley housing market continues to be hot, buyers and sellers need to prepare for speedy timelines and transactions. Any step that adds delays, contingencies, and hesitation could negatively impact the overall experience. For this reason, among others, many sellers are taking advantage of the pre-listing inspection as a way to shave valuable time off the transaction, essentially doing the homebuyer's step for them.
And there are countless other benefits to the seller, solidifying the decision to schedule a pre-listing inspection for many. Having more control is one of the biggest advantages.
Immediate Benefits of a Pre-Listing Inspection Report
When you have all the information upfront and before buyers are negotiating on your house allows you as a seller to take control of the process and situation. You'll have an immediate knowledge of any potential conditions that might warrant price negotiation, repairs, or replacements. And when you can present potential buyers with a home inspection report to back your asking price and to cite repairs you've made, it can seal the deal without hassle.
1. Make repairs before buyers have a chance to object.
Instead of waiting for buyers to present condition issues or repair requests later, the pre-listing inspection allows you to address or tackle those fixes ahead of time. This puts the control back in your hands, especially during negotiations.
2. Update deal-breaker items or concerns to attract more buyers.
With a pre-listing inspection report in hand, your property is more marketable. And when prospective buyers come for walkthroughs, seeing your report on the counter will put their minds at ease that you've accounted for any conditional concerns.
3. Be more trustworthy and transparent in the eyes of potential buyers.
When you're open about what's wrong or outdated with your property, you send a message to potential buyers that you're trustworthy and transparent. And they'll be more agreeable to working with you.
4. Guarantee a more efficient and smoother transaction.
When you handle the inspection, your buyers may not have to schedule one of their own, thus creating a smoother and more efficient home selling transaction. They might still decide to have another inspector review the property. But having the pre-listing report can eliminate those extra steps, only streamlining the flow of the sale.
5. Protects sellers legally with regard to disclosure clauses.
Having a pre-listing home inspection won't catch every tiny defect. But it can prove that you disclosed every visible concern without hiding hazards or issues.
6. Save sellers more money.
When you invest the few hundred dollars it costs for a pre-listing home inspection, you gain priceless insights. And if you can make necessary repairs, you can expect to net bigger offers. This all translates to money saved that would otherwise be potentially negotiated off of your asking price.
Choosing a Qualified Professional
When it comes to pre-listing home inspections, they won't be effective if you don't hire a reliable and qualified inspector. Some will have more experience than others. So, approach this hiring process the same you would with any other contractor. Vet them carefully, look for reviews, and verify licensing and insurance coverage. Ask your real estate agent for referrals, but don't be afraid to do your own research to find qualified and experienced inspectors in your neck of the woods.
There are organizations known nationwide that provide training, certification, and support for independent home inspectors. Look for Certified Professional Inspectors (CPIs) or Certified Master Inspectors (CMIs) with affiliations. Here are two of the most prominent and nationally recognized.
Once you're confident you've found the right inspector or inspection company, make sure you ask about the format and timeline of delivery of the report. You can authorize the release of a copy to your real estate agent, too, who's going to be helpful in assisting you with knowing what findings are more often deal-breakers than others.
Depending on the average age and square footage of your property, a pre-listing home inspection should cost between $300-$800. Payment options may vary, but most inspectors do expect payment on the day of the inspection. And it's a worthwhile few hundred dollars, considering all these benefits to you as the property seller.
If you're thinking about or officially planning to list your house for sale, remember all the advantages of scheduling a pre-listing home inspection. It's a worthwhile step for a host of reasons. And don't forget to call your trusted Homeway Real Estate agents to guide you through your journey! We can make sure you're set up for the best home-selling experience. And we'll help you find your new dream home, too!