Should You Be Getting a Pre-Listing Home Inspection in the Lehigh Valley?
Posted by Alex Lopez on Friday, October 29, 2021 at 3:09 PM
By Alex Lopez / October 29, 2021
Comment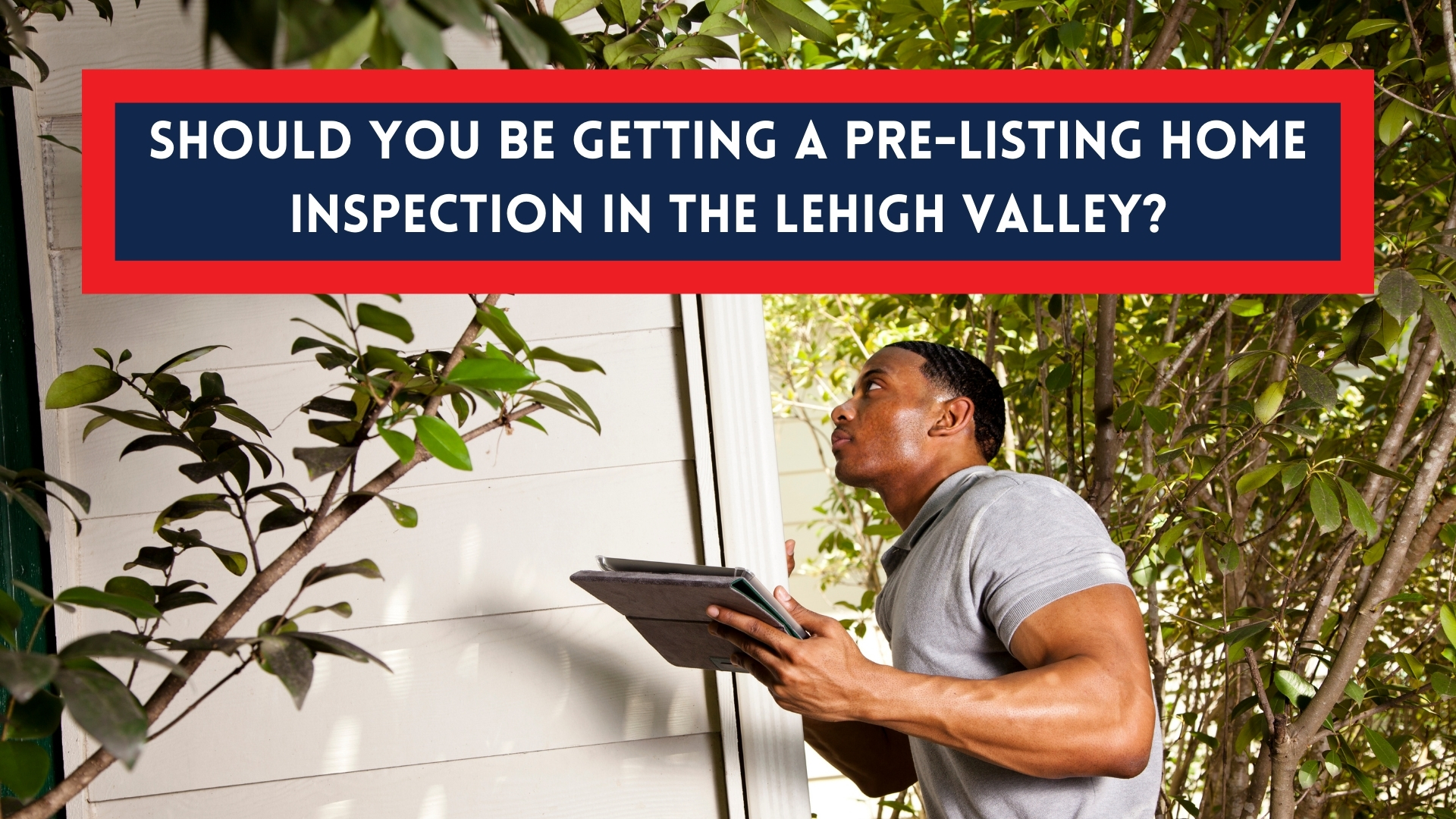 You might assume that the home inspection process is just for new home buyers looking to investigate the property before making an investment. However, the pre-listing home inspection might just also be a seller's best asset. If you're preparing to sell your house anytime soon, having a pre-listing home inspection checklist can ensure you get top dollar offers. Today, we'll show you how and highlight everything you need to know about the many advantages of getting a pre-listing home inspection before selling in the Lehigh Valley.
Get a Snapshot of Your Property's Condition
Having a pre-listing home inspection will help you see your house through the lens of an unbiased professional. What you might consider "adequate" might actually be a potential safety hazard, like a loose railing or a cracked window. And when you hire a Certified Professional Inspector (CPI,) he or she works for YOU. So any findings featured in a pre-listing home inspection report can serve as a checklist for your reference. You can then prioritize what areas are worth addressing based on your budget, timeline, and the advice of a professional.
Stay Ahead of Deal-Breaking Repairs or Maintenance
When you know what's wrong with your house before a potential buyer knows, you have an opportunity to get ahead of making any necessary repairs that might be deal-breakers. In addition, having the advantage of a home inspection report first means you know what a similar service might advise a buyer.
Address Any Offer-Impacting Deficiencies Upfront
If you know your home's roof is nearing the end of its useful life, you can make that information known to potential buyers upfront, addressing any major reasons someone might try to low-ball with a terrible offer. It also demonstrates your willingness to be honest, and transparent about the property, relaying confidence in your asking price.
One Less Step in the Post-Offer Process
When homebuyers hire a home inspector, they sometimes use those findings to create lists of things they expect to be repaired before finalizing the contract. In some cases, there's already an offer on the table, but the inspection report becomes a bargaining tool for buyers to renegotiate their offer. Now, if you have a pre-listing home inspection performed, you'll reduce the risks of this post-offer renegotiation altogether. And buyers who see a report has already been created for the property might even forgo having an inspection themselves, shaving time off of the entire process.
List at the Fairest Market Price
You might have a general idea in your mind about what your home is worth, based on the neighborhood prices online or your last appraisal. However, throwing a number out there without a pre-listing home inspection checklist could mean your asking price is off-target. Use this report to add value where you can, for remodeled areas or newer appliances and to take off where you need to, for outdated wiring or an aging water heater.
Have Better Marketing Power
When you officially put your house on the market, you'll have some extra marketing power with a pre-listing home inspection report on your counter for review. Potential buyers are just as eager to find their dream homes, and it's one less worry to know there is an objectionable report available to ensure they understand what they're buying. Offering the report availability as part of your home listing marketing efforts will likely attract more serious buyers, too.
Reduce Potential Liability at Closing
In the Lehigh Valley, many of the homes on the market are older. And even with remodels and improvements, the structure itself could have a few decades on it. In these instances, and others, having a pre-listing home inspection report will allow you to be transparent and forthcoming in your disclosure statement, reducing your liability at closing. Should other conditional, safety, or mechanical issues arise before the closing day, you'll have a date-sensitive stamped review on your side.
So, How Much Does a Pre-Listing Home Inspection Cost?
A pre-listing home inspection, as well as a pre-buy home inspection, will both likely be priced the same. Each professional will have guidelines for pricing, usually based on the square footage, age, and size of the home. There may be additional costs included for other outbuildings, pools, or extended property fence lines. Realistically, you can expect either type of inspection to cost anywhere from $300 to $1000 accordingly. As the seller, you're responsible for payment, usually due the day of the inspection. When a buyer hires an inspector, it's their responsibility to pay. And in either scenario, the report belongs to the payor.
How to Hire a Pre-Listing Home Inspector
Finding a reliable home inspection company in the Lehigh Valley can be easier than you think. You can explore the two primary certifying organizations, InterNACHI and ASHI, to find Certified Professional Inspectors in the area. Be sure to ask about pricing and turnaround times for a finalized report. And it's your decision if you want to share the report findings with anyone else, agents included, not them.
Before you list your Lehigh Valley property, consider getting a pre-listing home inspection. And it will definitely help to work with an expert real estate professional, too, like the team at Homeway Real Estate. Call a Homeway agent today and let us help you get your house ready for sale in this super-hot housing market!