Should You Buy A New Home Before Selling Your Current Home?
Posted by Alex Lopez on Sunday, September 27, 2020 at 11:19 AM
By Alex Lopez / September 27, 2020
Comment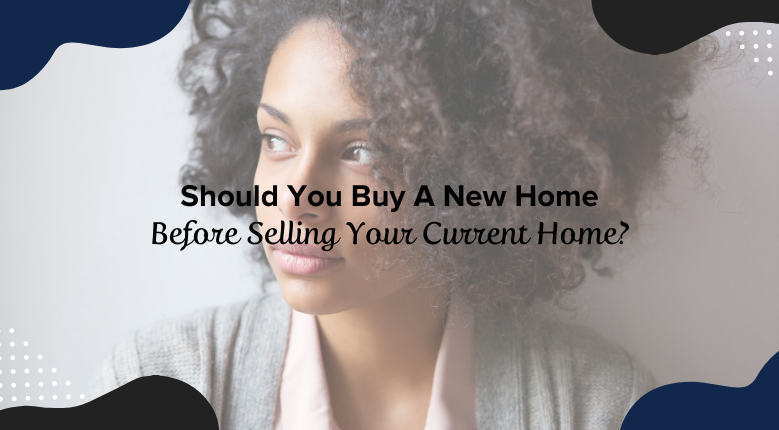 Making the decision to buy a new home can be incredibly exciting. However, if you already own property, getting the timing right can prove to be a little tricky. If you sell too soon, you may find yourself scrambling to find a new place to live, or even renting temporary accommodation while you look for a new home. Or, if you sell too late, you may run into financial problems securing your new home — chances are, you'll need the money from your first home to afford another one!
In this article, we'll be looking into the intricacies of selling and buying simultaneously. Using this guide on when to buy a new home, you'll get a better idea of how to time both buying and selling real estate, so that you're never left in a tricky position.
Pros of Buying a New Home Before You Sell
You'll have somewhere to live
When you buy a new home before you sell your old one, you can breathe a sigh of relief in the knowledge that you have somewhere to go when your old house sells.
People who wait until the last minute to buy a new home often find themselves in the tricky position of having to rent for a time while house hunting. This can be an unnecessary added expense, not to mention a huge hassle! Just think of transporting all of your items twice and potentially putting a lot of them into storage. You'd be amazed at how quickly expenses can build up when you're in this situation!
You'll have the time to carry out renovations
If you purchase a new home that needs minor changes before you move in, you'll have the time to carry out renovations and refurbishment work while you're still living in your old home. If you wait too long to purchase a new home, you'll find that you are living in the house while it's been repainted or remodeled, which can prove to be incredibly annoying — especially when all you'll want to do is unpack and settle in.
If house prices are rising fast, you'll lose out
In some areas, house prices can fluctuate dramatically in a short period of time. By waiting around to buy a new home after you sell, you may lose a significant amount of money — if house prices rise by 5% in one year, you'll end up paying much more when you buy again.
Pros of Buying a New Home After You Sell
You'll have an easier time financially — which makes you a stronger buyer
When you buy after you sell, you already have the money from your house sale sitting in the bank, rather than having to make an offer with (potentially) few funds in the bank. Doing this in this order puts you in a much stronger financial position. With the funds from your sale in the bank, you'll find it much easier when applying for mortgages — plus, you'll be a much more attractive buyer and may find it easier to secure the home of your dreams.
You won't be under the same pressures when selling
Trying to sell after you buy can put you under a significant amount of pressure. Once you've bought a new home, you'll usually become pretty eager to sell your old home as quickly as possible — to pay for what you've just purchased. You may even be pressured to sell for a price that's significantly lower than you could get if you were able to wait it out a little longer.
You'll be able to negotiate when buying
Because you'll have time on your hands to wait for the right buyer, you'll be able to negotiate — and hopefully, get the price you deserve for your home.
You'll be able to budget more intelligently
If you sell before buying a new home, you'll be in a much better position when it comes to budgeting for your new home. You'll have the funds from your old home literally sitting in the bank — so you'll have a much better idea of what price range you can realistically afford for your next home.
You may save money if house prices are going down
If housing prices are going down in your area of interest, it might be wise to wait a little while before purchasing again. Renting cheap accommodation can end up being a smart investment if your dream home becomes cheaper over the course of a year.
Tips on When to Buy a New Home
Wondering how you can nail the buying and selling transition period? Try following these tips throughout the process.
Do your research before putting your home on the market. Be ready to start house hunting immediately.

Keep an eye on fluctuations in the market while you are selling so that you can buy at an optimal time.

Get pre-approved for your mortgage to become a more attractive buyer.

Opt for longer sales that allow you to stay in your home for a while after the sale to give you more flexibility.
Final Thoughts — Homeway Real Estate Lancaster
Looking to buy or sell in Lancaster, PA? Our experienced team knows the area inside out and will help you to sell your home for the optimal price before helping you to find the home of your dreams for a price within your budget! Plus, we're able to help you plan so that you never feel too stressed or pressured throughout the process. Discover more about our team today!

Image Source: Unsplash