Should You Buy Fixer Upper Homes for Sale in Lehigh Valley
Posted by Alex Lopez on Monday, February 21, 2022 at 10:00 AM
By Alex Lopez / February 21, 2022
Comment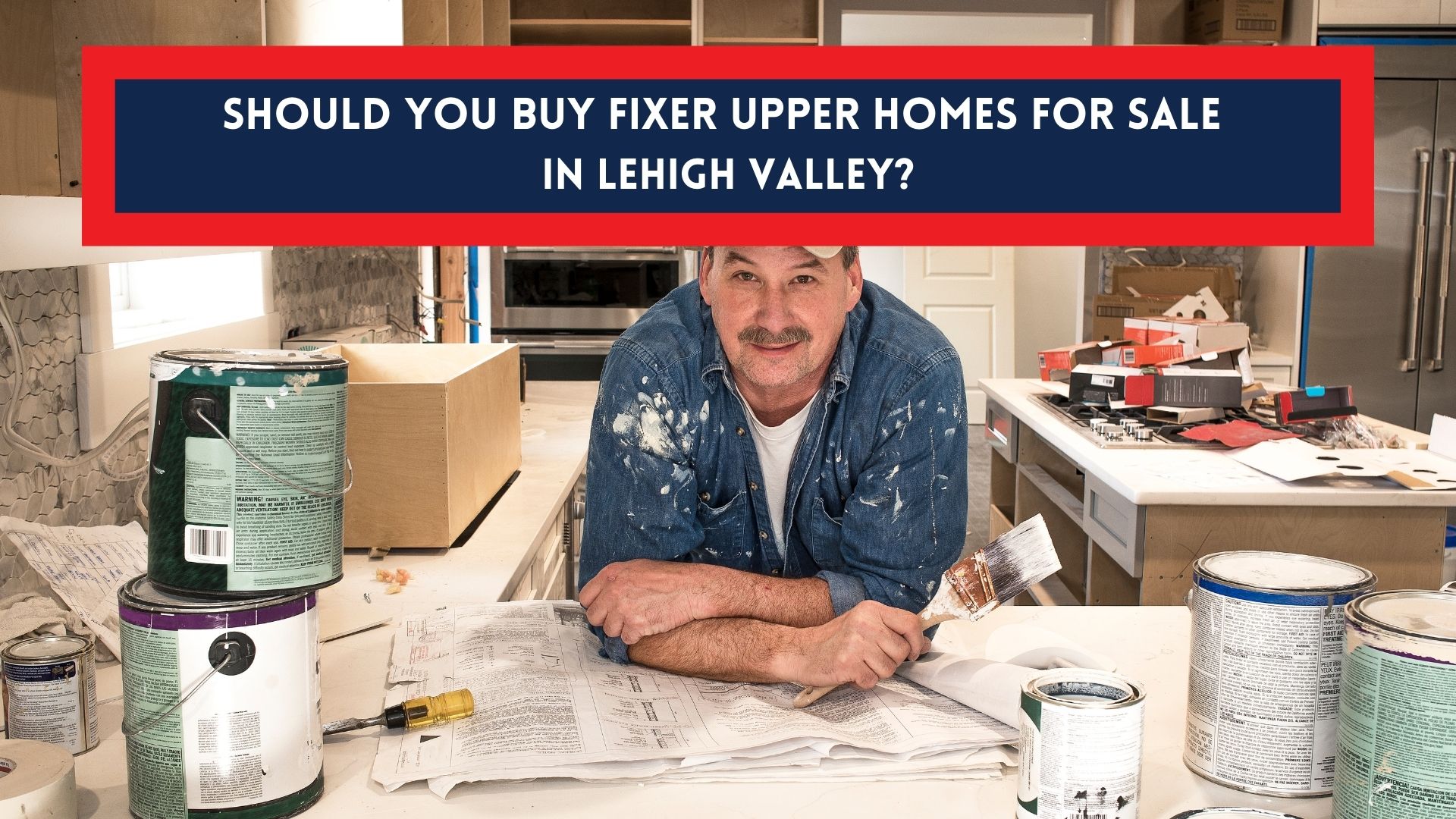 All these DIY television shows are inspiring you to try your hand at tackling a fixer-upper yourself. And you realize the local Lehigh Valley market is absolutely hot right now, so the timing might be right for a change. But there's a lot to consider in any real estate transaction, let alone buying a fixer-upper. Are there certain fixer-upper homes for sale to veer away from altogether? Are you confident you can effectively estimate what expenses will go into hiring contractors and covering materials? And then you wonder if it's worth the risk when you see just how much materials cost these days.
What you want is an honest look at what you'll need to successfully buy a fixer-upper in the Lehigh Valley. And these are critical details to consider before you officially make the decision to invest. Start here and let us guide you through your next steps.
What Constitutes a Fixer-Upper in the Lehigh Valley?
Let's start with the basics of a fixer-upper. Any property you buy for a lower price because it's in need of significant maintenance or repair can technically qualify as a fixer-upper. Some fixer-uppers are in such a condition that living there is impossible. However, other Lehigh Valley fixer-uppers might be livable during renovations. Before you decide to move forward and purchase one of these properties, you'll want to look at your current resident situation and budget to decide if you can afford to do either.
Preparing Yourself to Buy a Fixer-Upper
There are definitely advantages to buying a fixer-upper in the Lehigh Valley. But there are also some pitfalls to consider before you decide. Preparing yourself for the homebuying journey alone requires a few steps. But buying a property that needs renovations or repairs will require some additional critical thinking and budgeting.
Pros include:
A great purchase price
Fewer offers to compete with when buying a fixer-upper
Better opportunity for customizing your fixer-upper
Control over remodels and maintenance timelines and budgeting
Cons include:
Renovating can get expensive, fast
Budgeting can be difficult since costs can fluctuate
Unexpected or unforeseen repairs
Construction efforts take time, prolonging your living situation
Get a Home Inspection
Before you even think about officially putting in an offer on a fixer-upper in the Lehigh Valley, you'll want to schedule a home inspection. Even if you have experience in remodeling, getting an objective opinion about everything a property entails, from roof to foundation, is critical. You might be focused on remodeling a kitchen or bathroom, but if the inspector finds evidence of fungal growth, asbestos, or active water intrusion, you might be biting off more than you can chew.
Estimating Fixer Upper Expenses
You have an idea in mind of what you can afford. And you'll want to find a Lehigh Valley property within that budget and leave a reserve of funds to pay for those renovations. But now, you really need to sharpen your pencil with your estimates. Ideally, you'll have enough of a budget to comfortably make the changes you want without stretching yourself too thin or leaving yourself short should unexpected costs arise. It might be best to calculate your estimates and add on an additional 10% to see how much wiggle room you'll have to make it all work.
And don't forget, as you're estimating costs of materials and contractors, there may be permits required for fence work, window installs, structural work, and room additions. Additionally, as you carve out your fixer-upper budgets, there are loan options available, like rehab funding or Fannie Mae HomeStyle Renovation Mortgages, to explore if they make sense for your situation.
Don't Take on Too Much
They just make it look so easy on television, right? And you're thinking you can knock out a wall and run some basic electrical wiring yourself. But when you're considering your first fixer-upper, you'll need to be careful not to overwhelm yourself with DIY tasks. It may be more timely, more efficient, and cost-effective to hire a professional than doing something yourself and having to backtrack to fix it later. And if you're on a timeline, having contractors can ensure you stay on pace for completion in a timely manner, rather than burning yourself out on hard, physical work and getting behind schedule.
Consider these important steps as you decide if you want to take on a fixer-upper in the Lehigh Valley. And let HomeWay Real Estate guide your efforts, from finding the right-fit property to making a really smart and affordable offer!