The Best Real Estate Investing Advice Ever for First-Time Home Buyers
Posted by Alex Lopez on Wednesday, July 20, 2022 at 10:00 AM
By Alex Lopez / July 20, 2022
Comment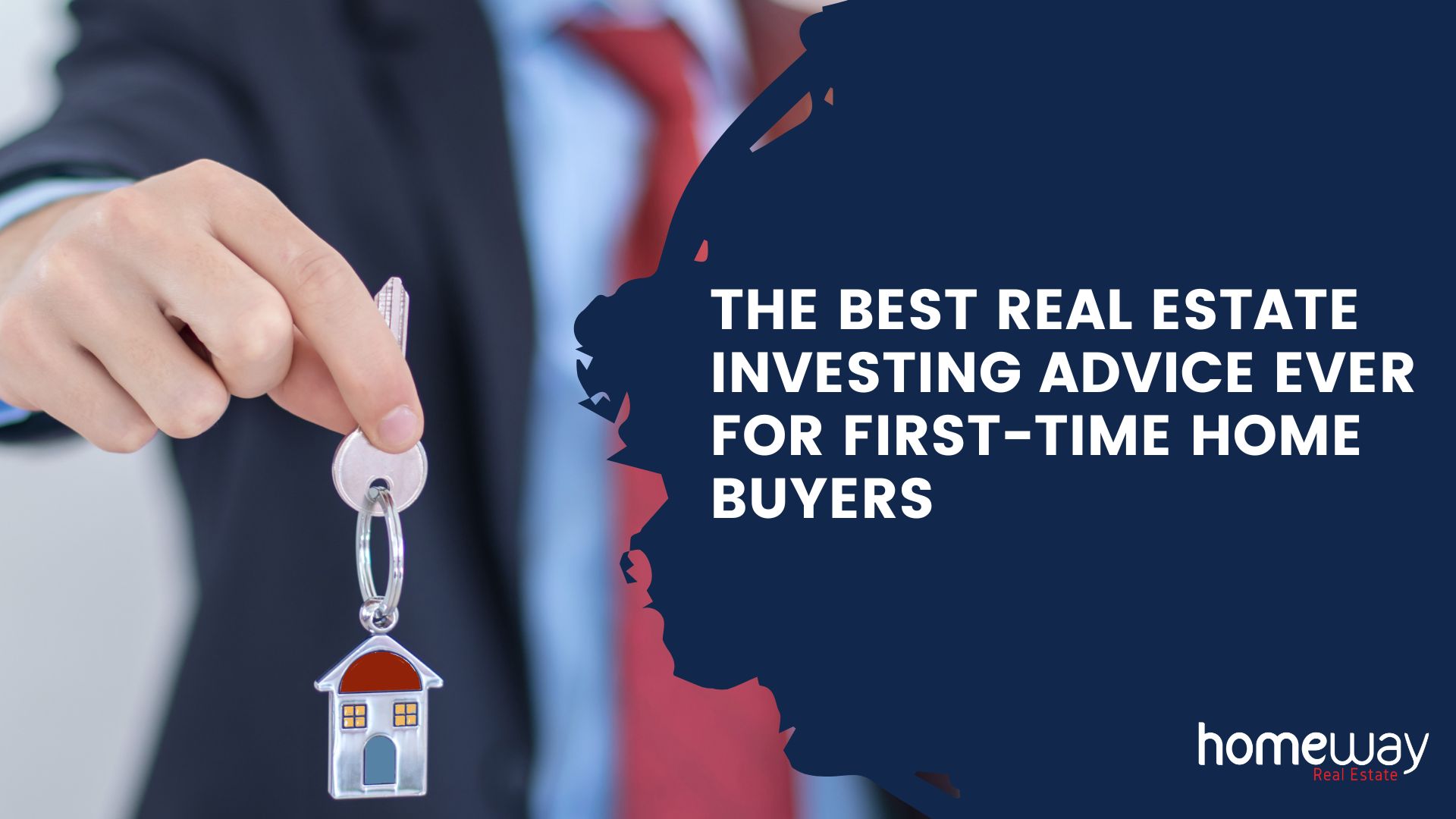 This is it. Put aside just about everything you think you know about real estate investing. First-time home buyers get inundated with advice, like "do this to your house before you list" and "you don't need an agent in this market." Before you start putting those nuggets of advice in motion, including "buy a house in this neighborhood, not that one," keep reading. We've siphoned all the very best tips and expert-driven suggestions into one list. Forget what your Uncle Harold told you. He means well, as do others who are excited for you on this journey. But this is the absolute best real estate investing advice first-time home buyers want to see.
Choose the Area First
You can waste a ton of your valuable time looking at all the wrong homes for sale if you're not careful. And as beautiful as the entire state of Pennsylvania is, you don't really want to go driving it in its entirety looking for a house. The first step to narrowing your search requires a little homework and research to decide where you want to live. Maybe you already have a Lehigh Valley city in mind, or even a neighborhood you find to be perfect. But don't make any final home-buying decisions until you've considered everything about the community, including:
Local Amenities
Commute Times to Work
Economic Development
School Districts (if applicable)
Parks & Recreation
Farmers Markets & Festivals
Nearest Airport, Train Station, or Mass Transit
Dining & Entertainment
Retail Shopping
Parking Availability
Average Property Taxes
Determine with 100% Certainty That You're Ready for a Mortgage
If you're buying your first home, you're going to want to be absolutely certain that you're financially ready to commit to a home loan. It's a commitment that far exceeds loans you're likely used to, like with a car. The average mortgage stretches anywhere from 15 to 30 years. And homeownership can be expensive, with property maintenance and care on top of that monthly mortgage payment. Make sure you're ready on paper and ask yourself these questions:
Is my income stable?
Do I have enough money in reserves to cover three months of expenses?
Am I ready to live here, in this area, for at least five years?
Maintain Your Credit Strength
Once you're sure you're ready, it's time to get serious about maintaining your credit rating. Now's not the time to rush out and buy new furniture or to get a fresh loan for a new car. Don't rack up those credit card bills, either. Offsetting your debt-to-income ratio could impact your borrowing power in a negative way. And there may be additional costs ahead, like home inspections, closing costs, and title work. Right now, before you buy your first home, you need to make sure bills are paid on time, and your finances remain healthy. Otherwise, you could be set back in securing a mortgage.
Explore First-Time Home Buyer Assistance
Because you're buying a home for the first time, there are various assistance programs available to you. You won't necessarily qualify for all of them. Some are based on income, others on location, for example. There are federal, state, and regional programs worth looking into to see if you're eligible. And there are grants to help with down payments and closing costs. Even if you have your finances in order, look to take advantage of the help for which you might be qualified. Here are a few program types worth exploring.
Grants: Gifted funds that never have to be repaid
Loans: Primary and secondary mortgages available
Deferred loans: These mortgages come with deferred payments that only have to be paid upon a move, sale, or refinance
Forgivable loans: Mortgages that are forgiven over a predetermined number of years (usually five, but maybe up to 20). These only require repayment upon a move, sale, or refinance too early
Shopping Mortgage Rates & Getting Pre-Approved
You might already be checking around for the best mortgage rates. But it's important to really get the best rate you can. Freddie Mac shared that home buyers who got at least one quote from an additional lender saved an average of $1,000 over the life of the mortgage. Those who sought up to five more rate quotes can expect to save an average of $3,000. It pays to find the best rates. Shopping around for the right lender will also help you determine point schedules, lenders' fees, and closing costs, too.
And getting pre-approved for your mortgage is a must. Choose the lender and get the mortgage pre-approval or pre-qualification so you know precisely what you can afford to buy. The mortgage pre-approval is a less formal process whereby a lender might ask a few questions about your income and provide you with a ballpark idea of what you can borrow. A pre-qualification is more in-depth and formal, based on documents you provide your lender to determine a more precise mortgage amount. In either scenario and with your lending partner standing by and a pre-approval or pre-qualification letter in hand, you have stronger offering power. It also provides you with a budget you can use when you start looking at available properties for sale. Additionally, there'll be fewer surprises as you proceed with the first-time purchasing journey. These are the types of loans you can look to secure.
Conventional loans (most common type of loan, usually requiring 3% down)
FHA loans (provided by the Federal Housing Administration)
VA loans (backed by the Department of Veterans Affairs)
USDA loans (offered by the U.S. Department of Agriculture)
House-Hunting 101: Work with a Real Estate Agent
Now comes the fun part. With your finances in order, you can start looking for houses to buy. With your budget in mind, start your lists. What amenities are downright deal-breakers for you? Alternatively, you can create a separate list of home features that might be nice to have but won't necessarily make or break your decision. Square footage and the number of bedrooms might need to be precise. But having a privacy fenced backyard would be considered a bonus perk.
Once you know what you need in your new home, along with what you'd like, you can be more efficient about looking at available listings. Don't try to browse homes on your own. Sure, it's easy to keyword search your way through the online sites. But scheduling and making offers are going to be far more complicated. A trusted real estate agent, like one of the Homeway professionals, can help you identify and line up houses to see. Having a partner to help you through everything else, from offer to closing, is a must.
Make a Strong Offer the First Time
Today's real estate market is very different from years past. It might make sense to low-ball an offer and hope to bring down the listing price of your dream home. However, with so many buyers ready to buy, a weak offer from you won't fly. Here are a few strategic pointers to keep in mind when you're ready to make an offer on your first dream home.
Don't put in an offer unless you're 100% committed to buy.
Earnest money signals your seriousness about the offer.
Trust your real estate agent's judgment on what is considered a fair offer.
Loosen up on any contingencies if you can for an easier-to-accept offer.
Always Get the Inspection
When you've found the absolute home of your dreams, one that you love and seems perfect, get the inspection. No matter how confident you are that the structure is sound and everything's safe, have a Certified Professional Inspector come in and take a look. You could uncover repairs or maintenance to use as negotiation tools. It's also possible that you uncover a more discrete defect that proves to be a deal-breaker. As excited as you are, don't make this decision on emotions alone. Get the inspection every time.
Get Ready to Spend More Money
First-time home buyers always hear advice like, "stick within your budget." But many novice home buyers presume that just applies to the purchase price of the home. Don't get blind-sided. Buying a home is going to cost you beyond the mortgage and down payment amounts. As previously mentioned, the home inspection will come out of your pocket and will usually run between $300 and $700. Don't forget, too, that there will be an appraisal fee, pest inspection fees, escrow fees, title insurance, and moving costs. Those all add up fast, so make sure you're ready.
Be Flexible and Expect Road Bumps
No matter how genius you are about your loan or how well prepared you believe you are for this first-time home buying journey, expect hiccups. There will almost always be a delay, a hard-to-reach seller, a hidden road bump. Expect this journey to be one with turns along the way. And it's all the more reason to have an experienced agent by your side who's been through these complex processes many times before. Remain flexible with your expectations and timing. And remember, it's normal to be excited or anxious. It's the biggest purchasing decision you'll ever make.
Make Copies and Always Ask Questions
Here's another piece of advice for first-time home buyers. Make copies of every transactional document, digital or paper, for your own records. With so many hands on a typical real estate transaction, you'll have documents coming at you from every direction. Keep everything together and make sure you're aware of every step.
And listen, no one expects you to know or understand everything. So, don't hesitate ever to raise your hand and ask for clarification. Whether it's a term you're unfamiliar with or a process that needs a more detailed explanation, you have a right to answers. Anyone not willing to provide transparent answers or direction is not working in your best interest.
Print this list of the best first-time home buyer advice. These are the tips that can make the process easier to navigate and will set you up for a more positive buying journey and experience. Let Homeway Real Estate be the first call you make when you're ready to start house hunting in the Lehigh Valley. Our team works with first-time investors like you and has years of transactional experience to make your journey as seamless as possible.